SIMMONS RACING

We are a true custom shop. You design it, we will make it

Simply the best, simply Simmons.

We believe our speed skates are the lightest,stiffest, most advanced speed skates available.
Since 1991 we have constantly moved ahead of our competition in design and innovation.
We make your boots in our shop in Florida, one at a time, the way you want them.
We pride ourselves on customer satisfaction, our brand is our name.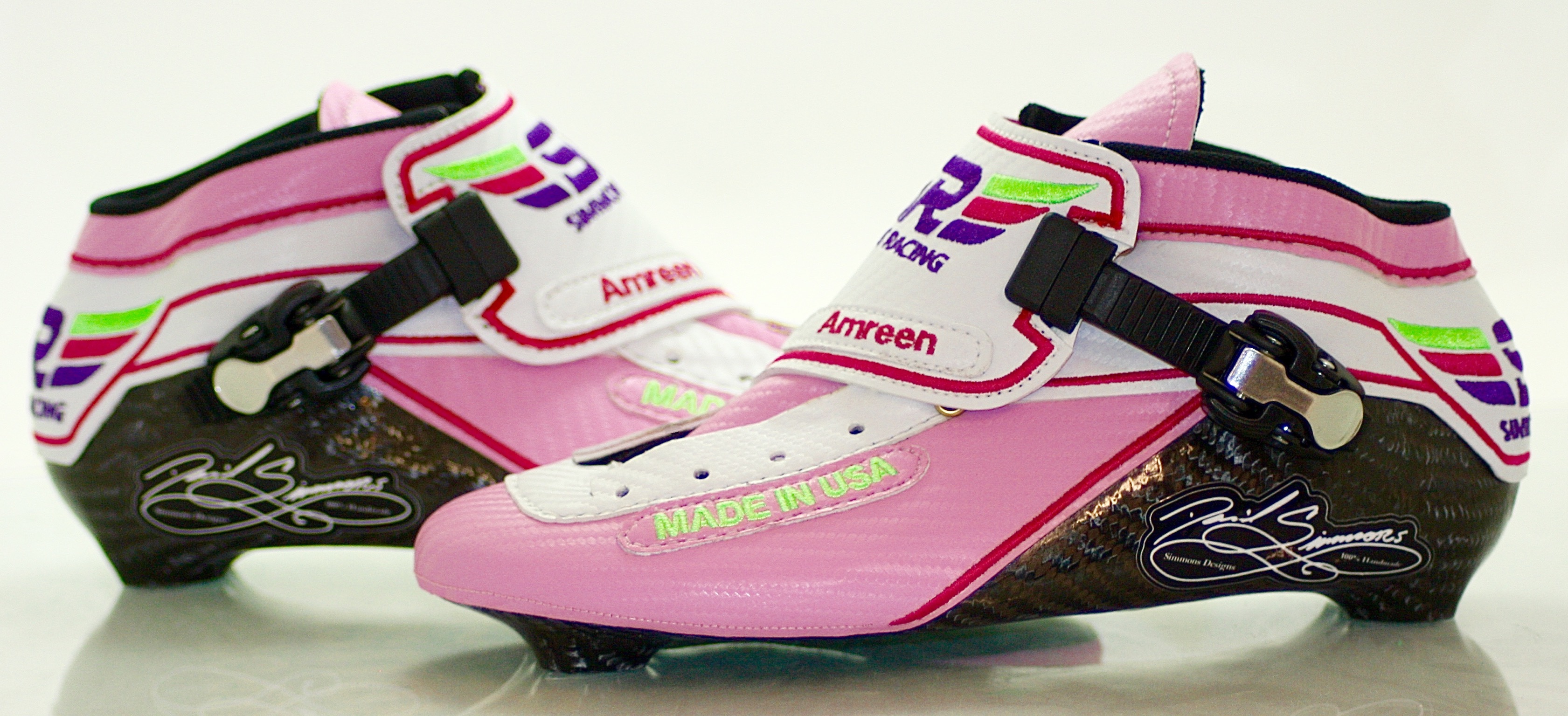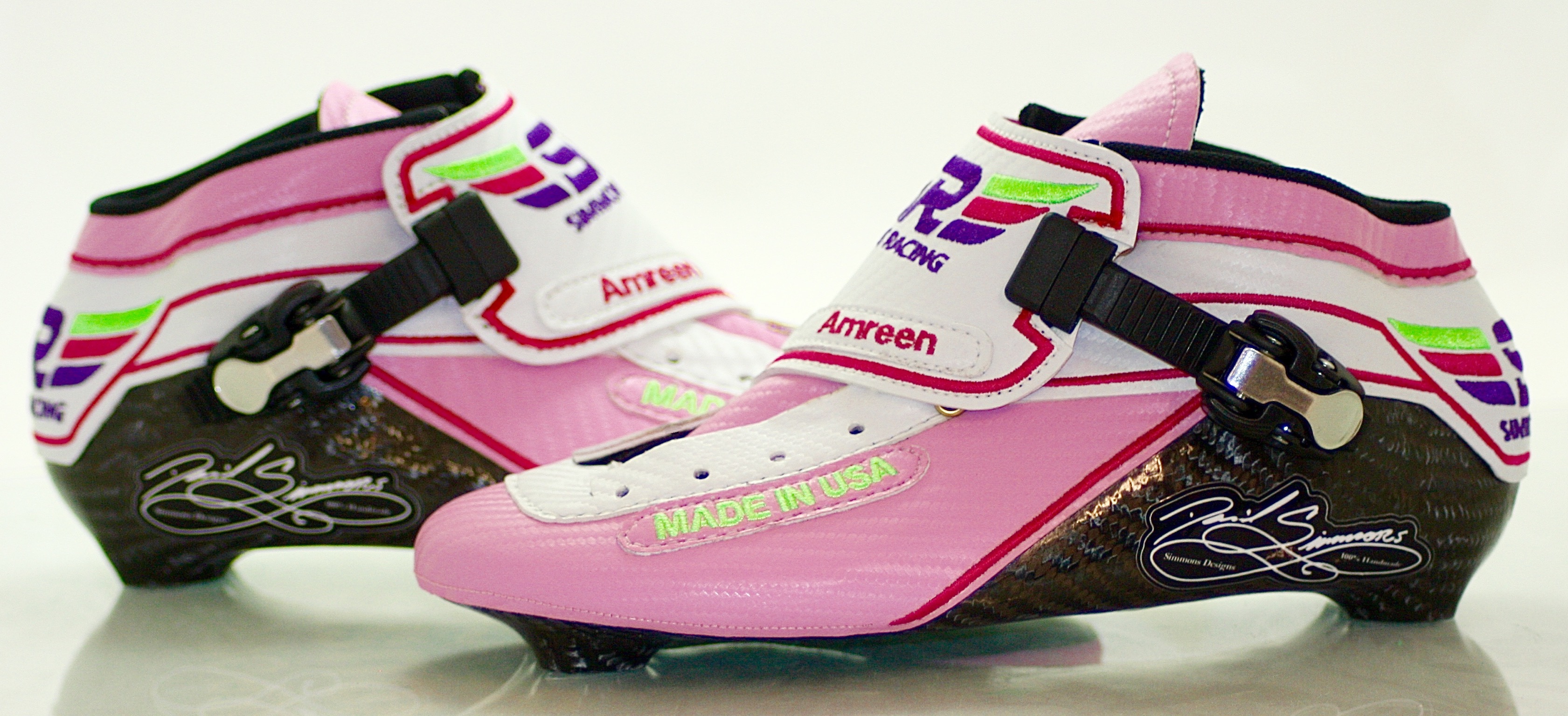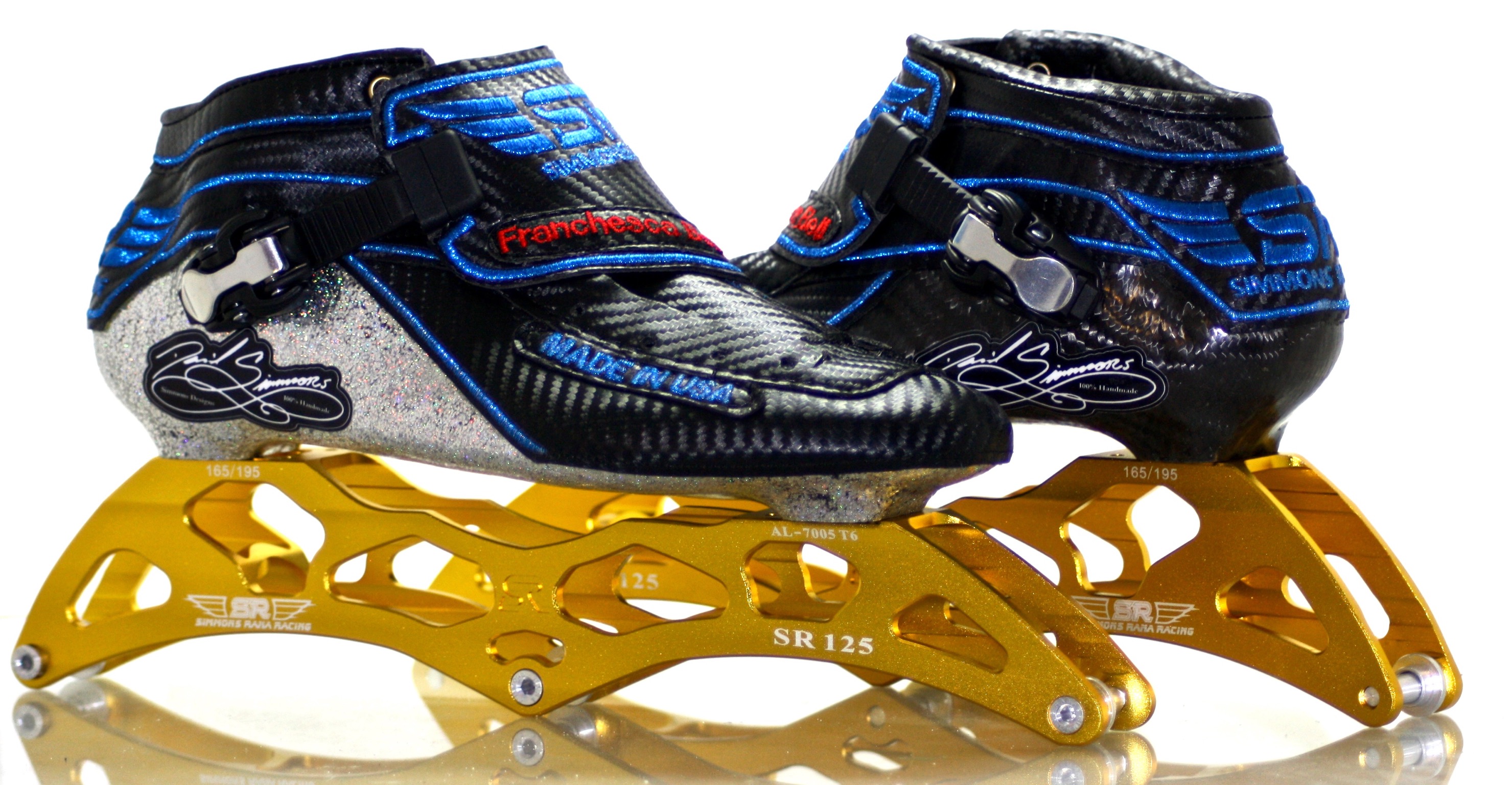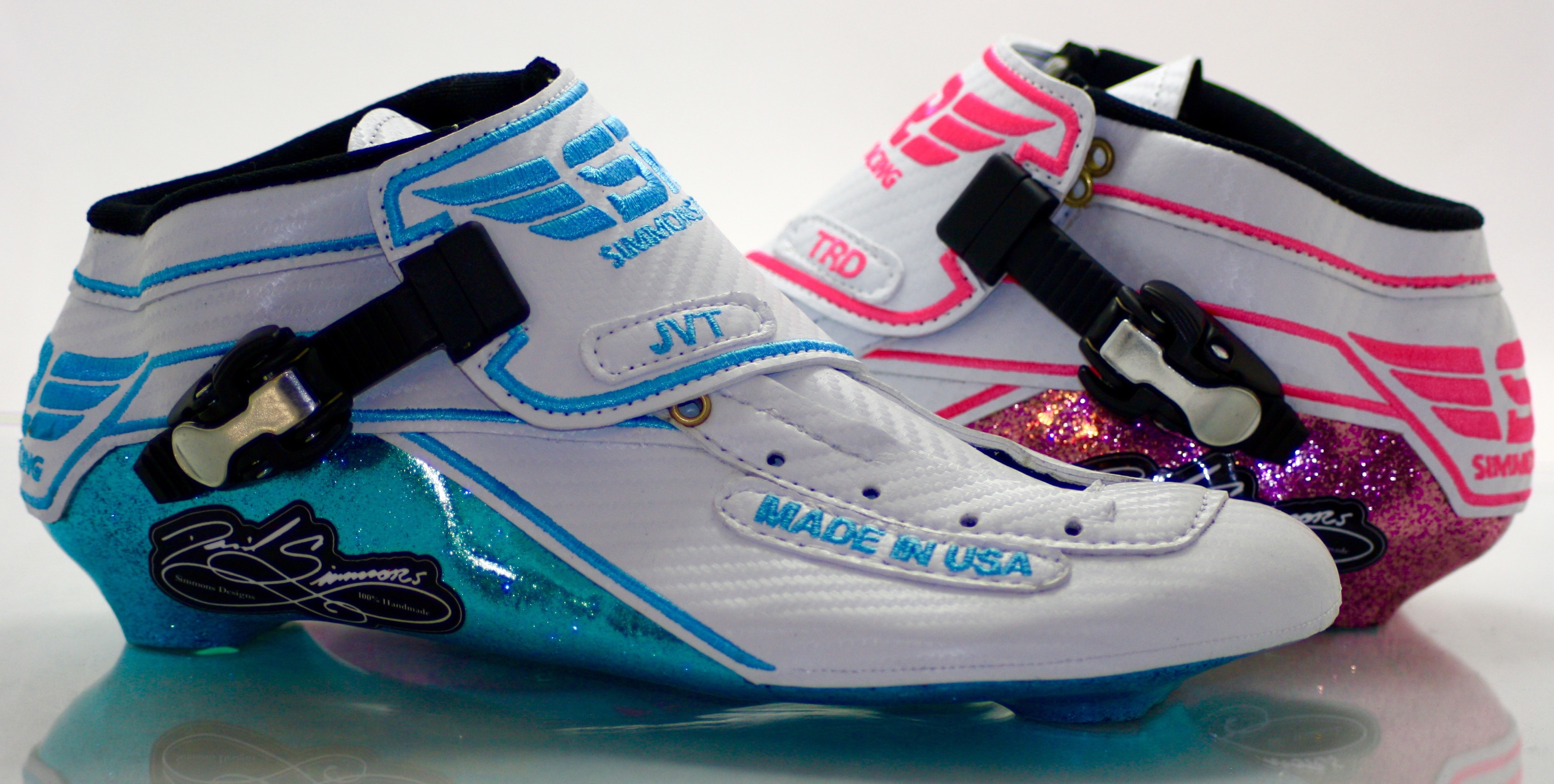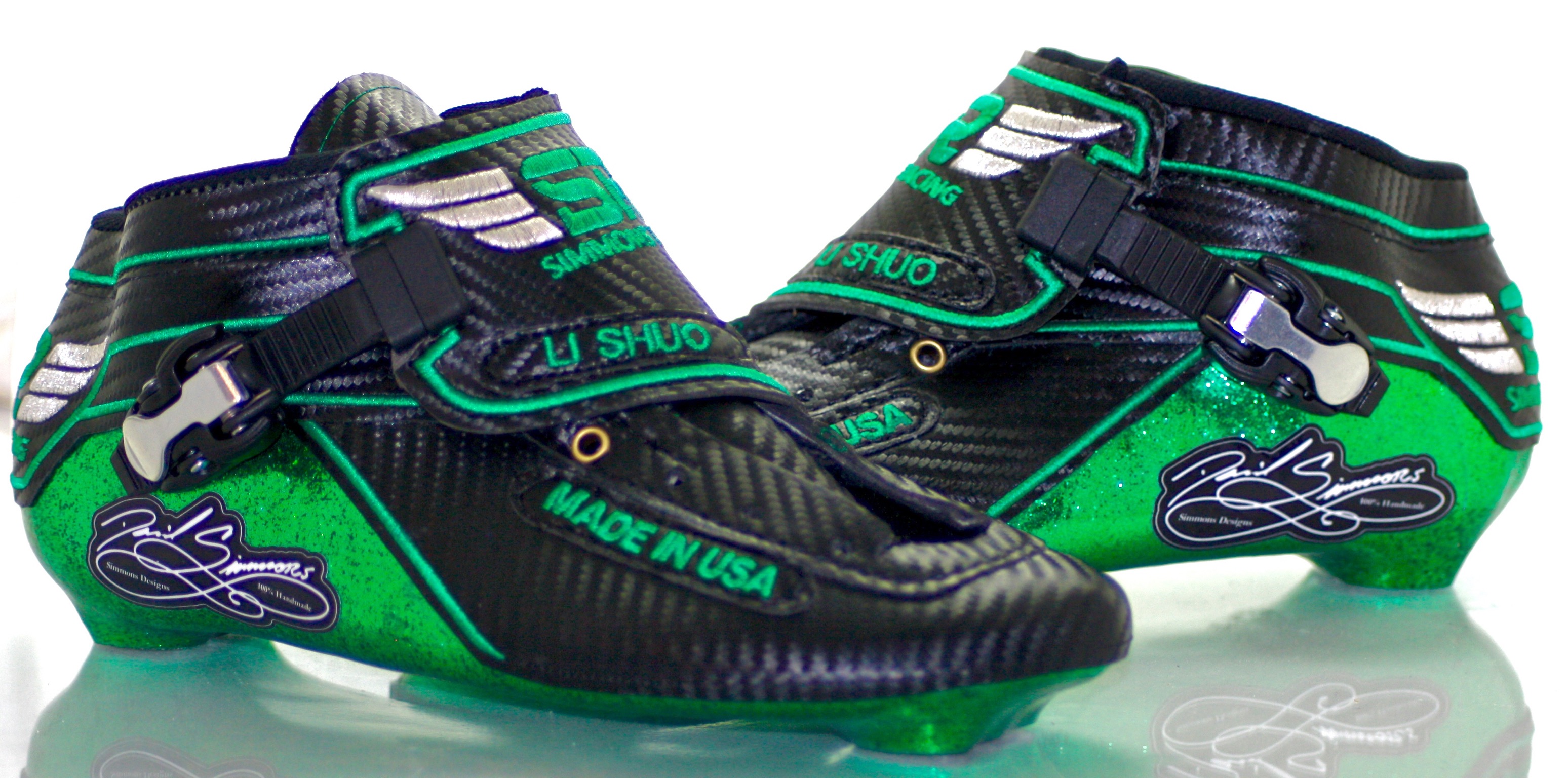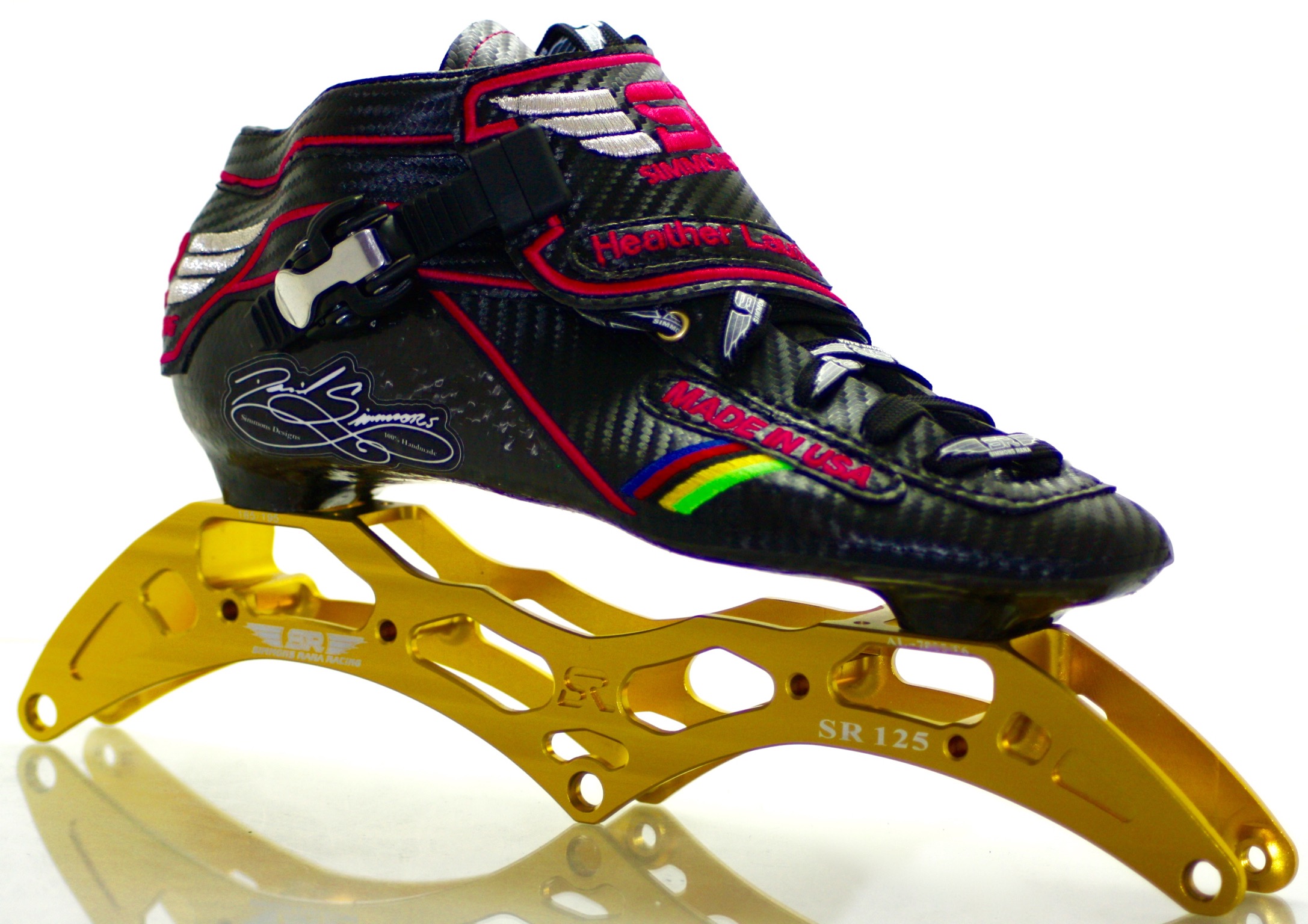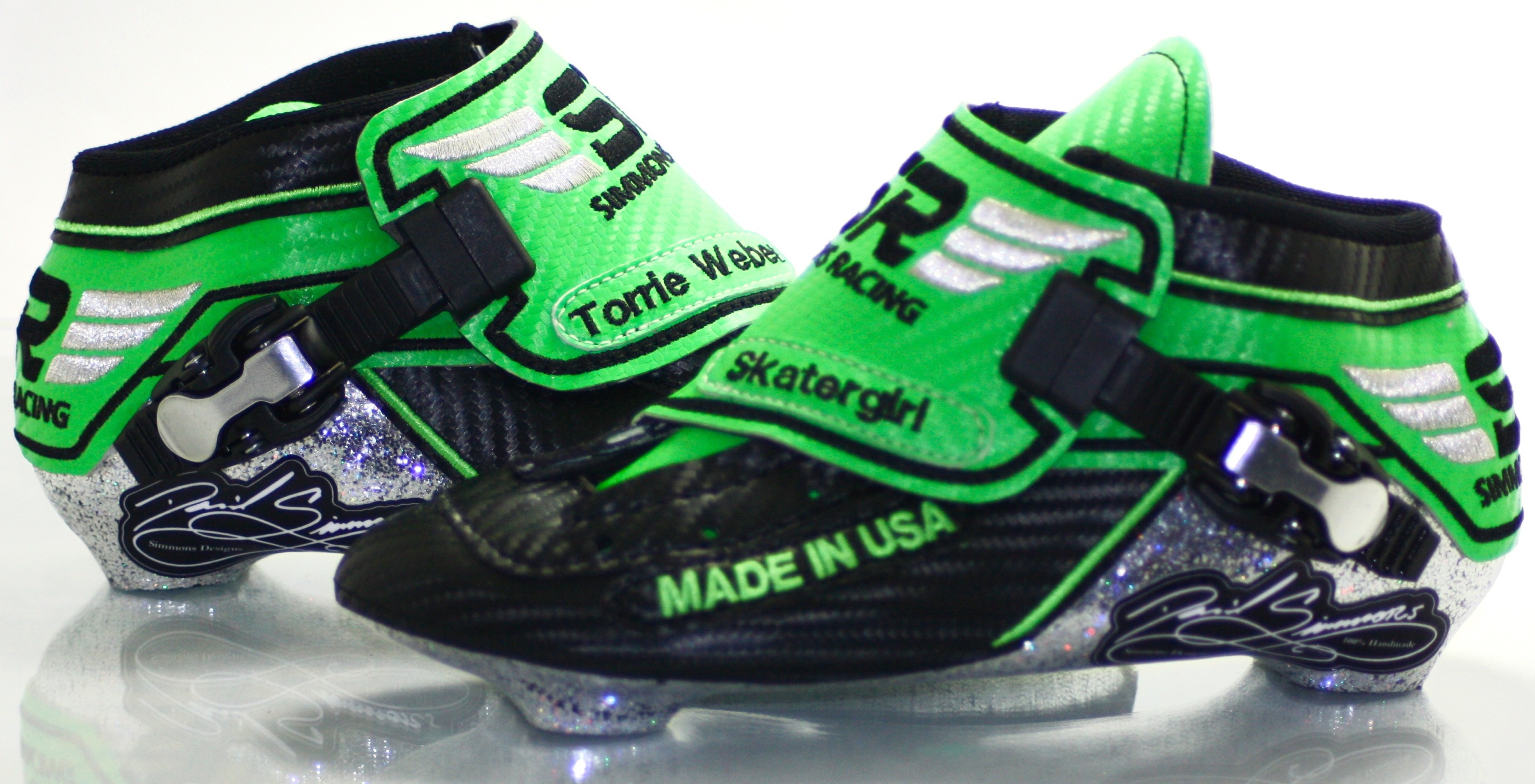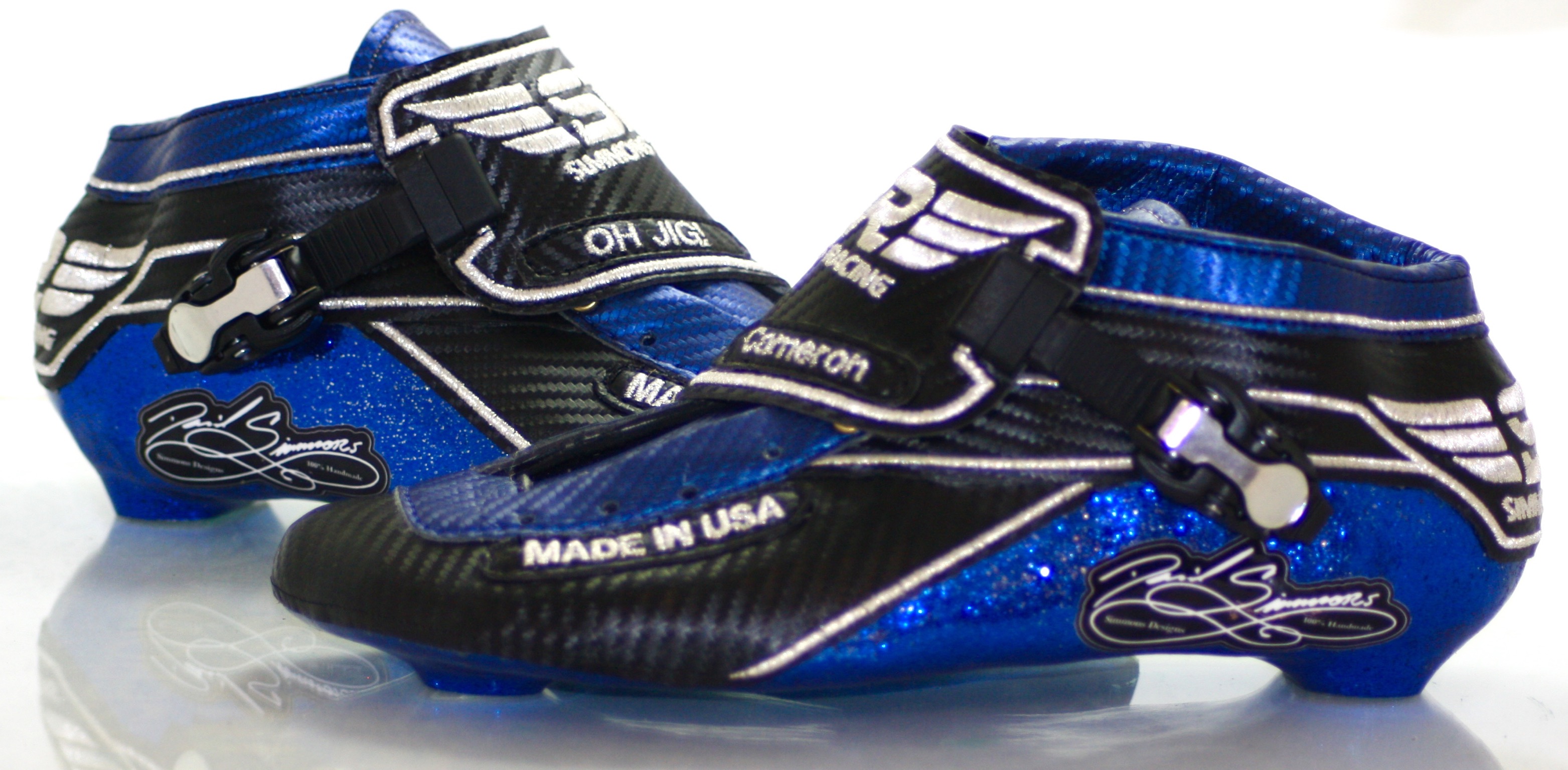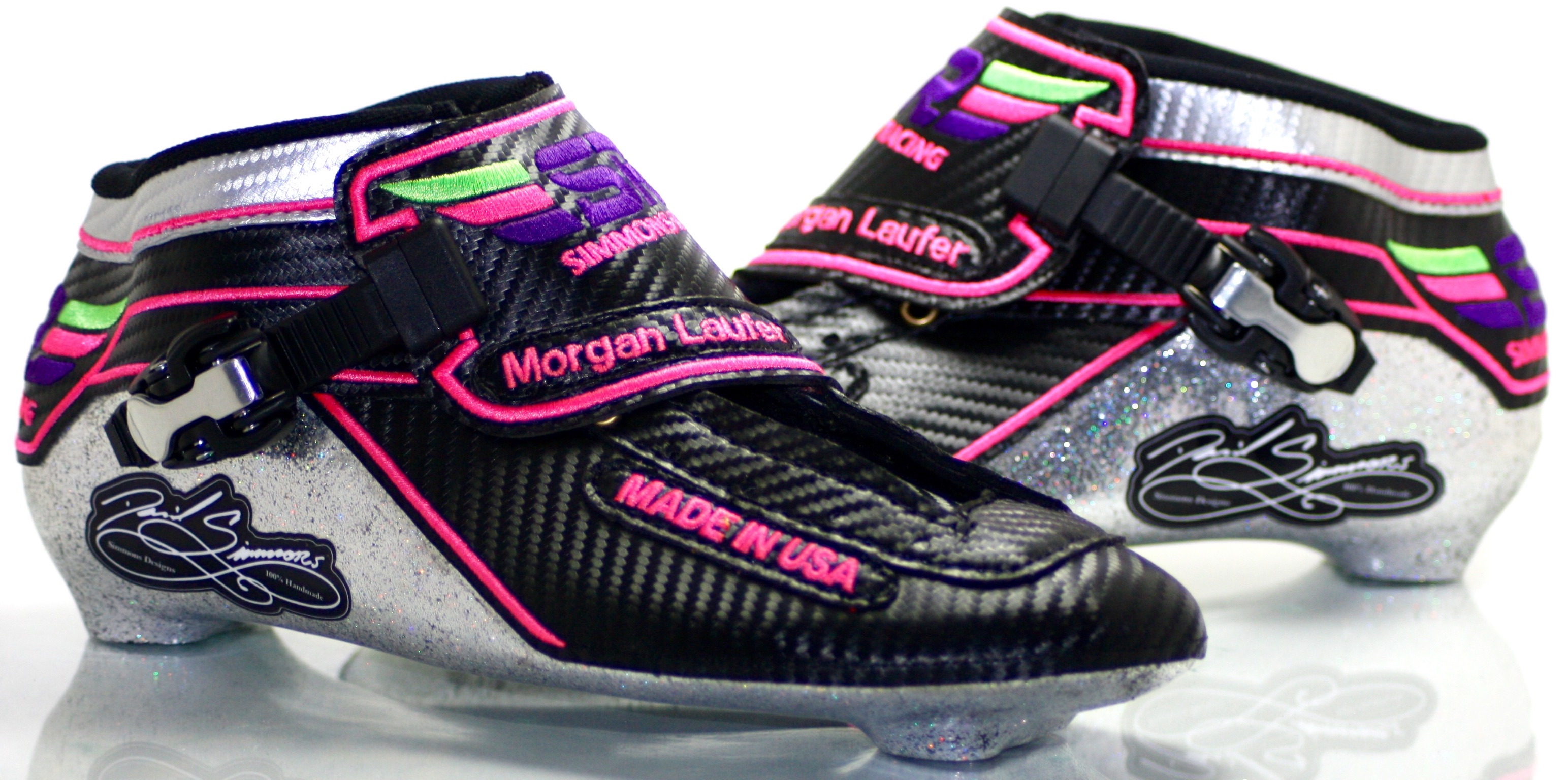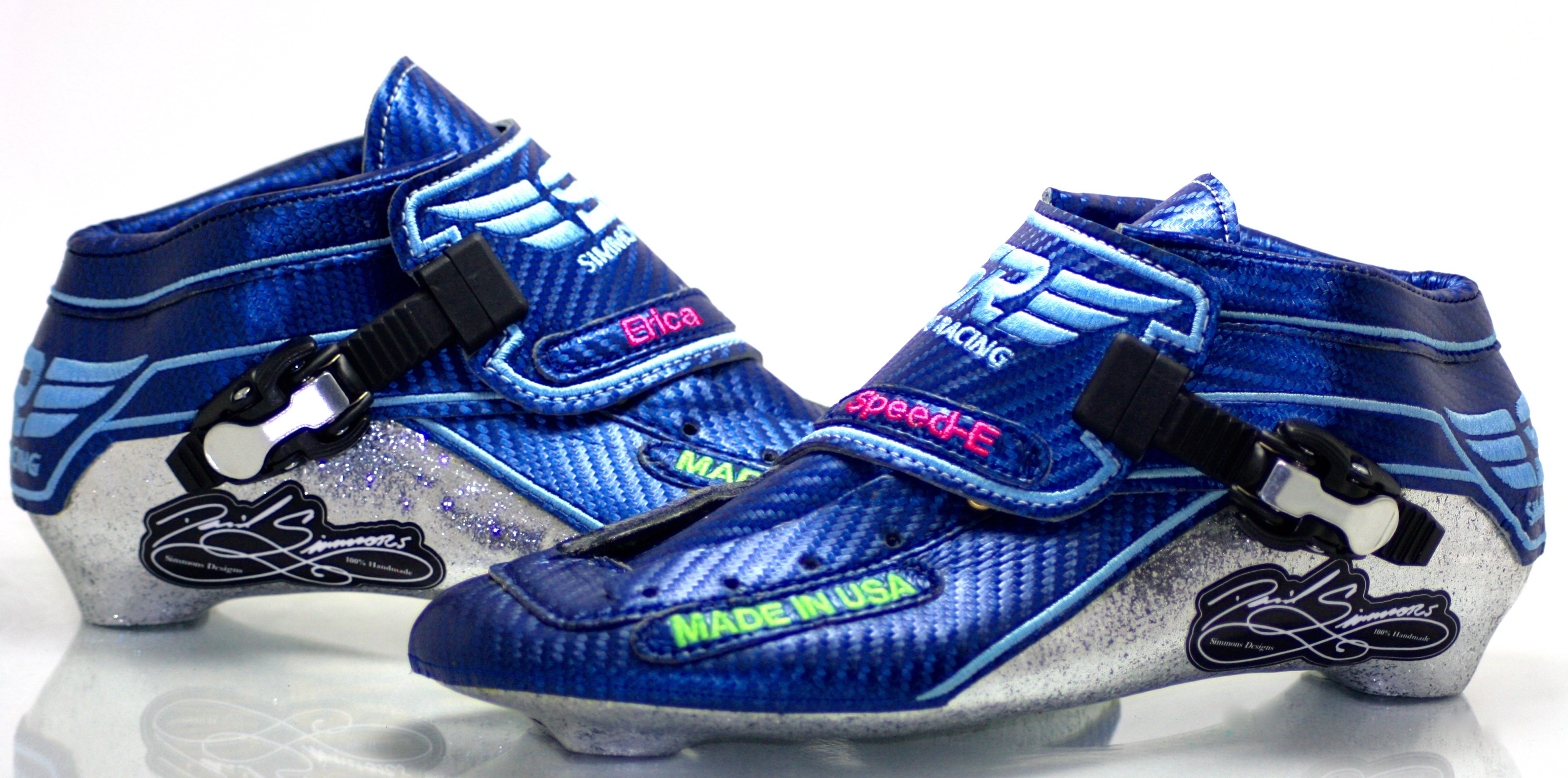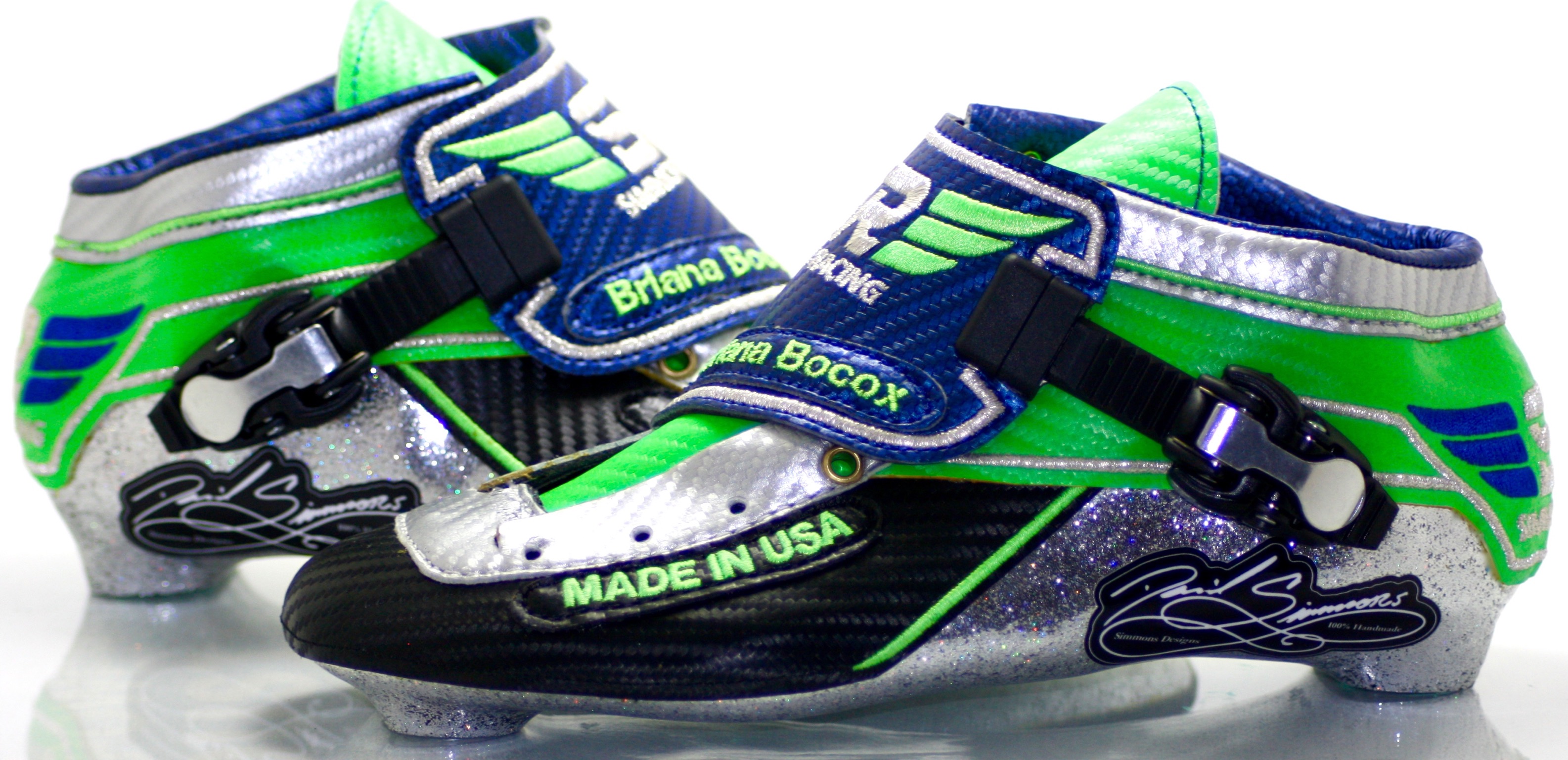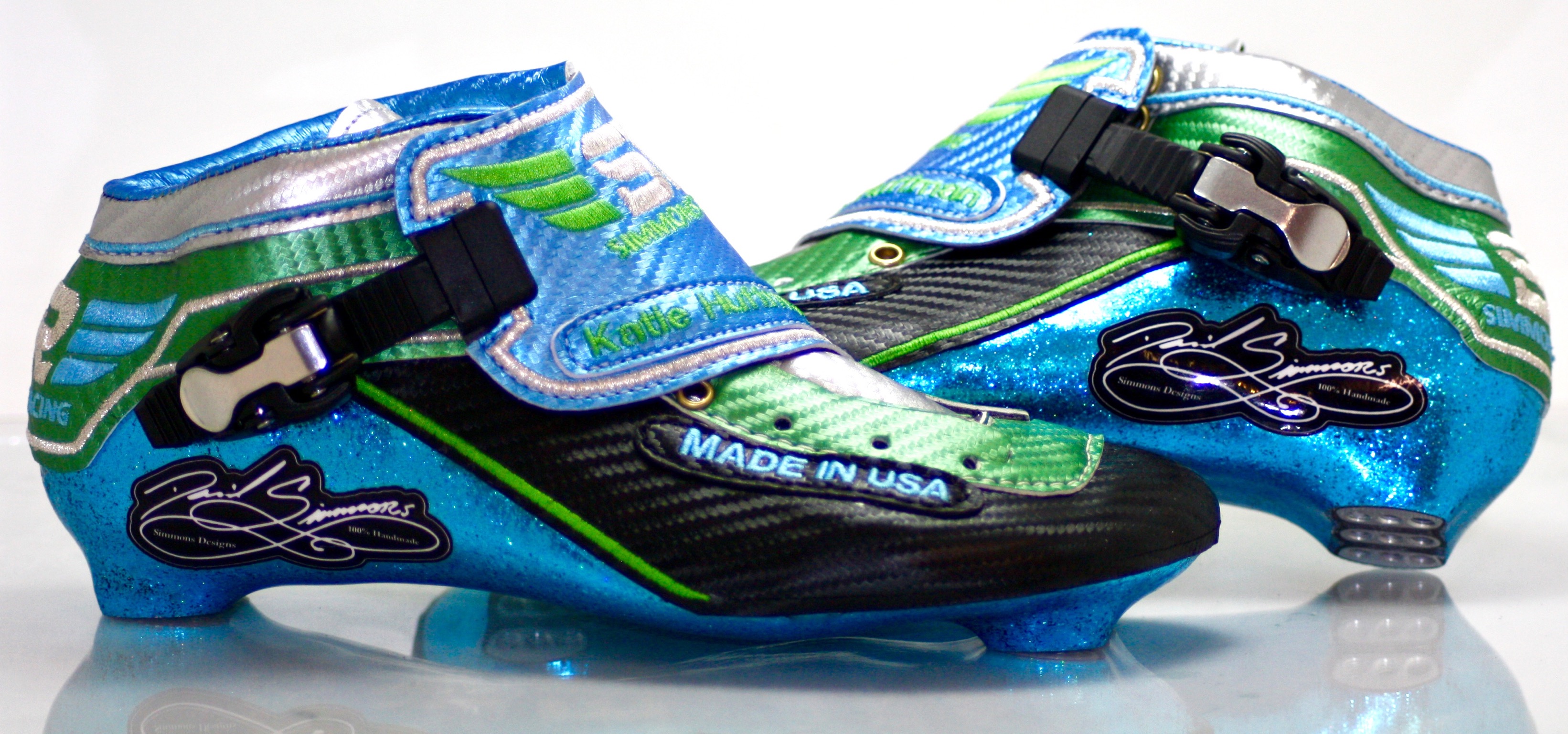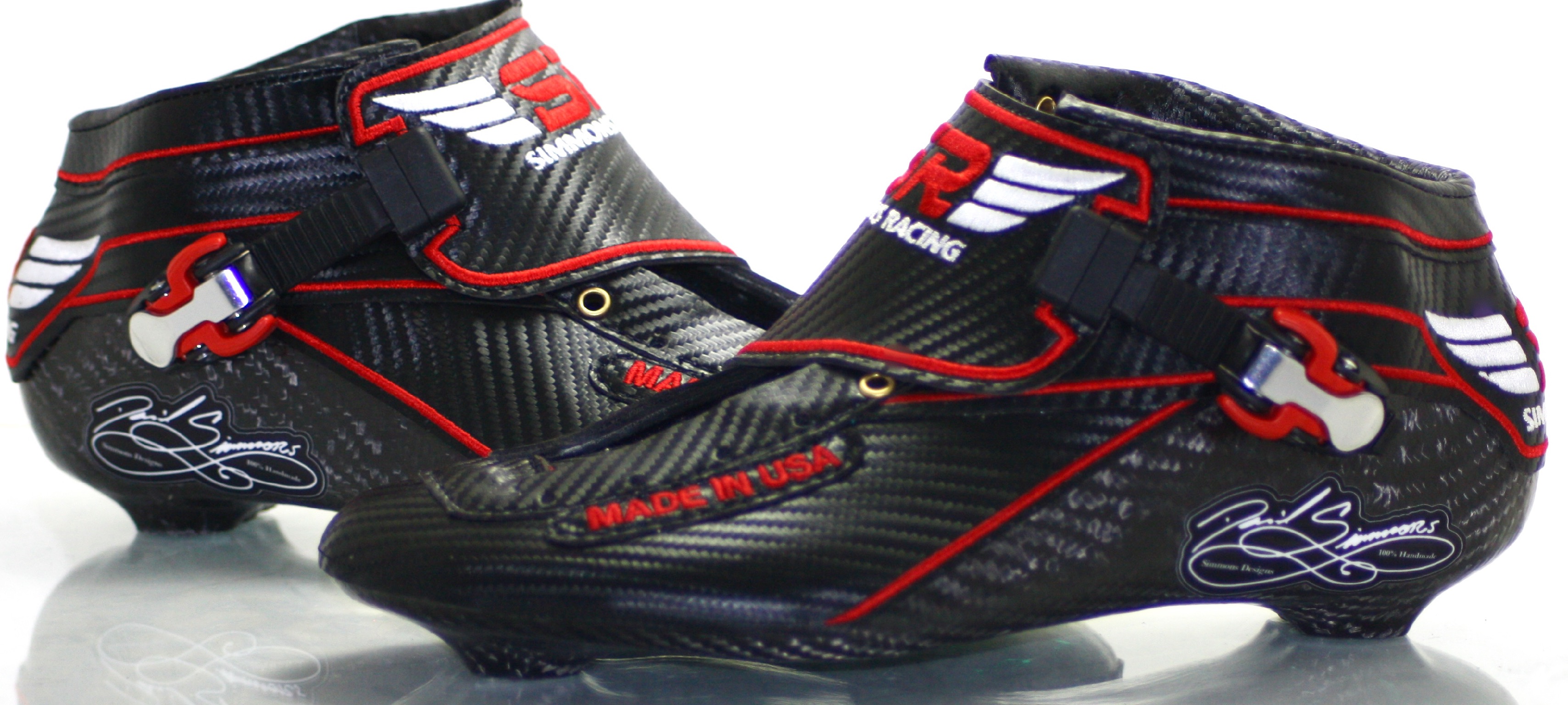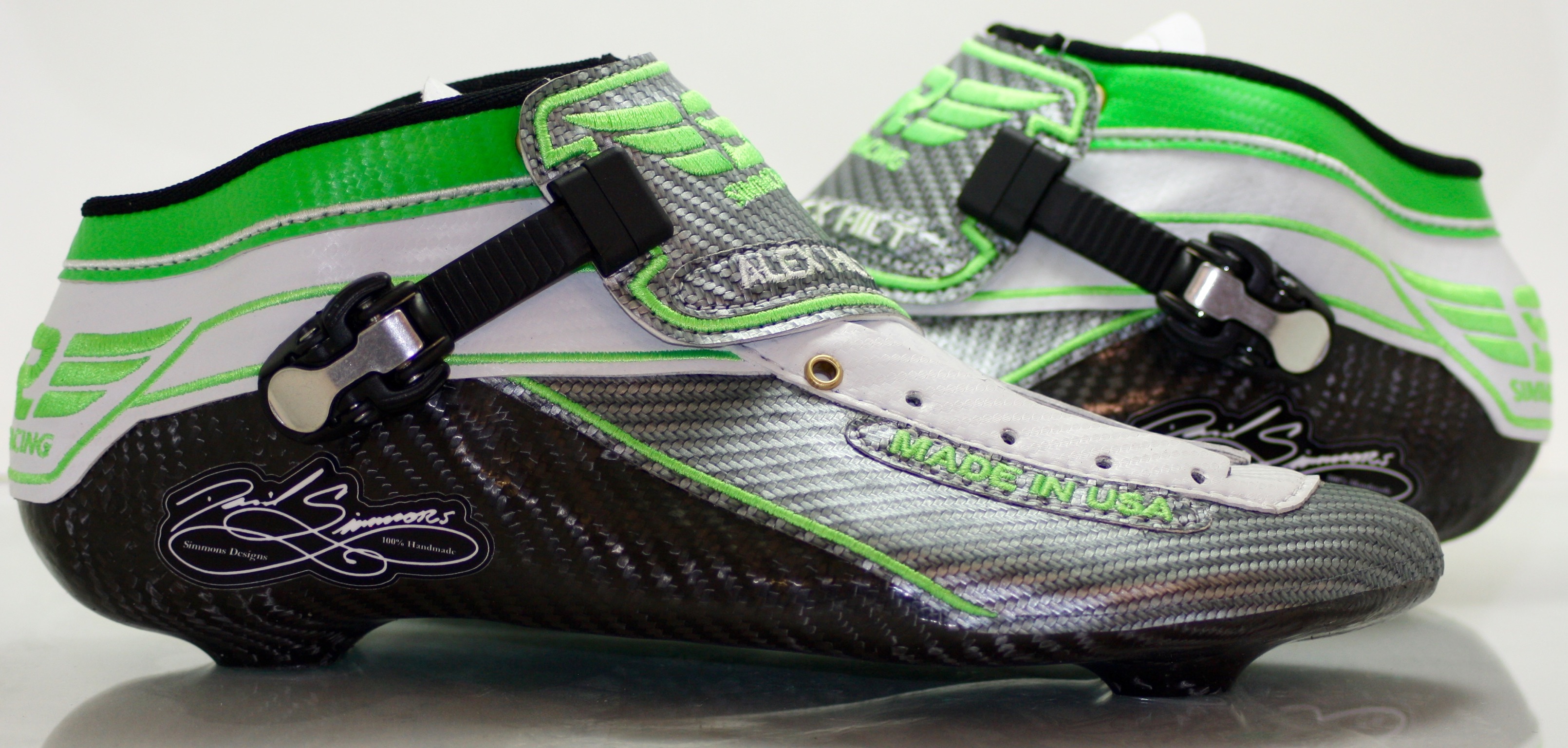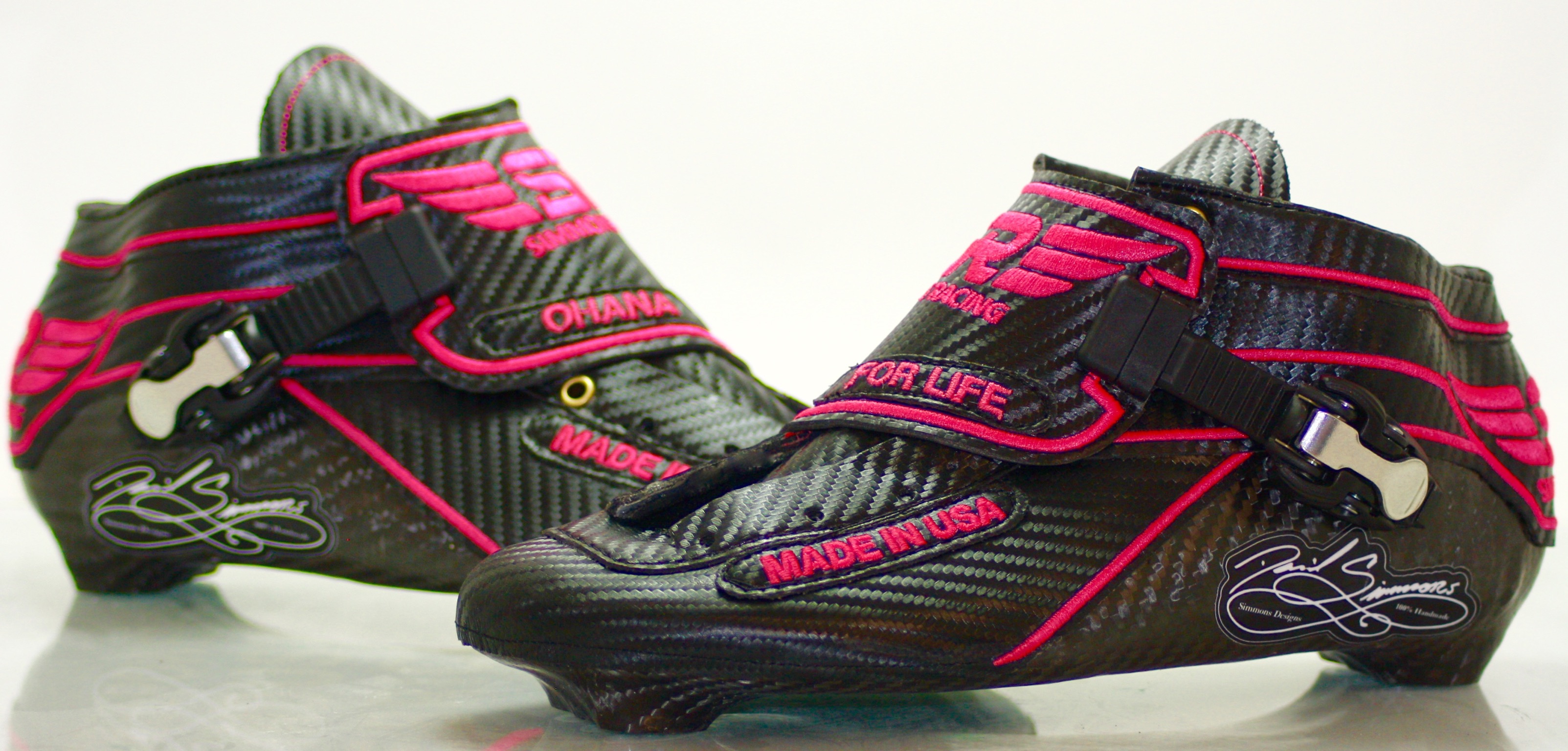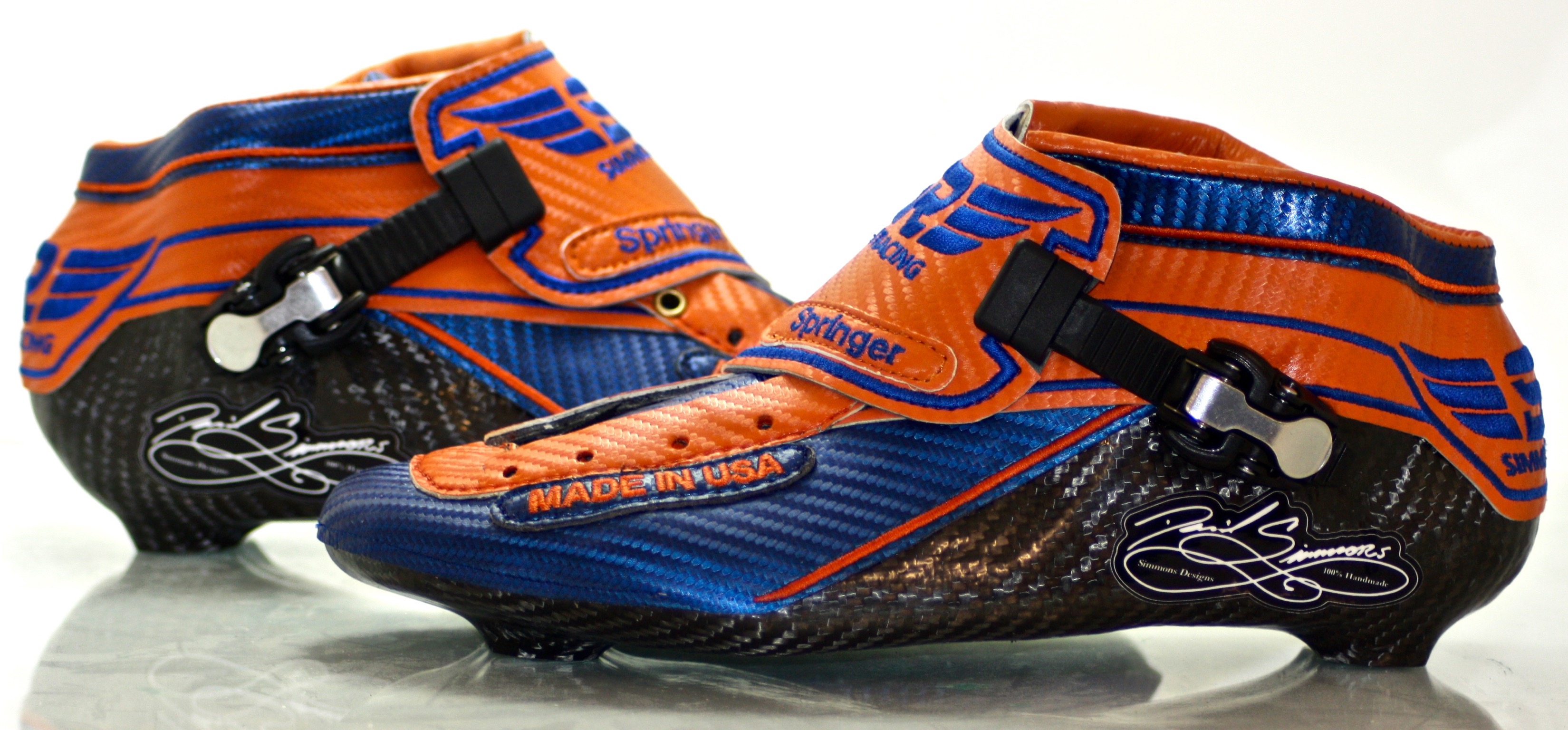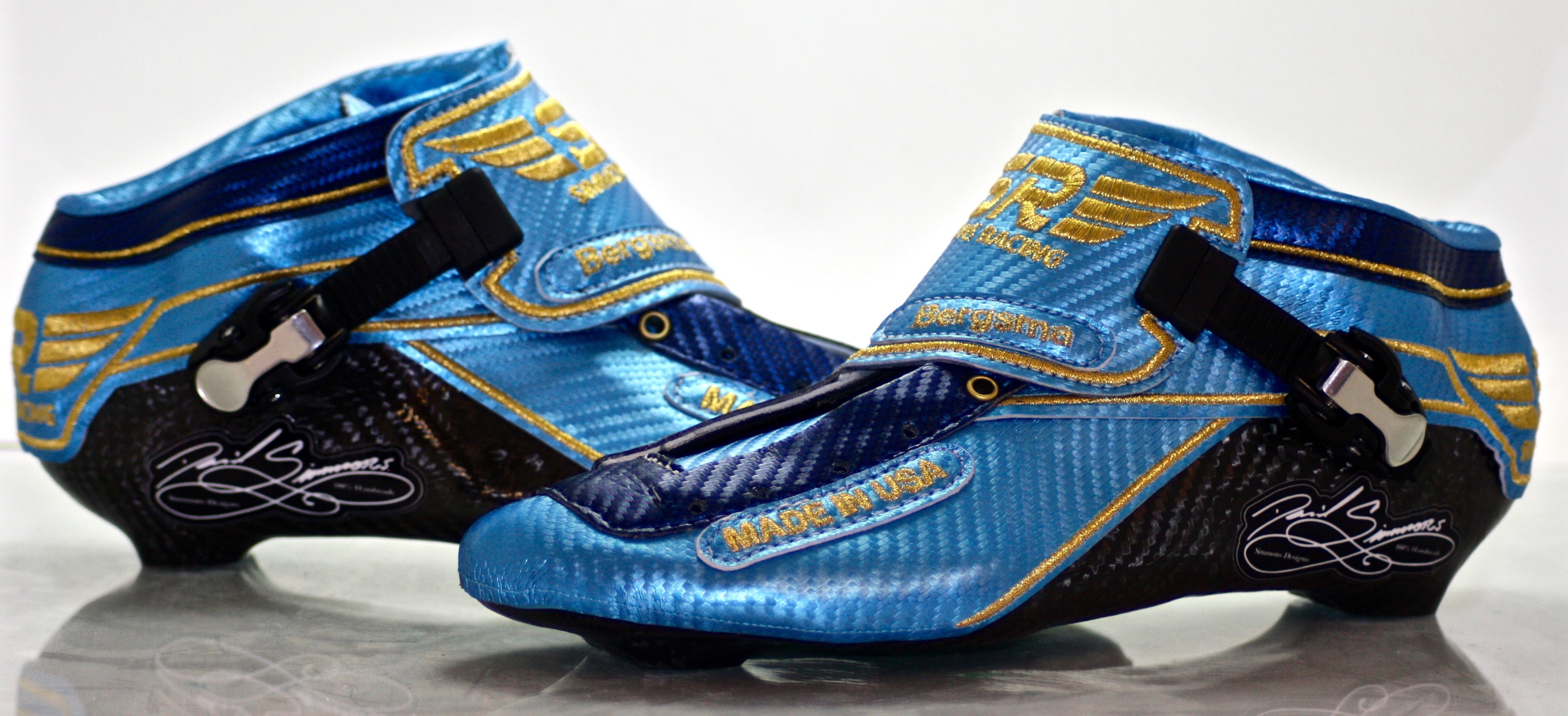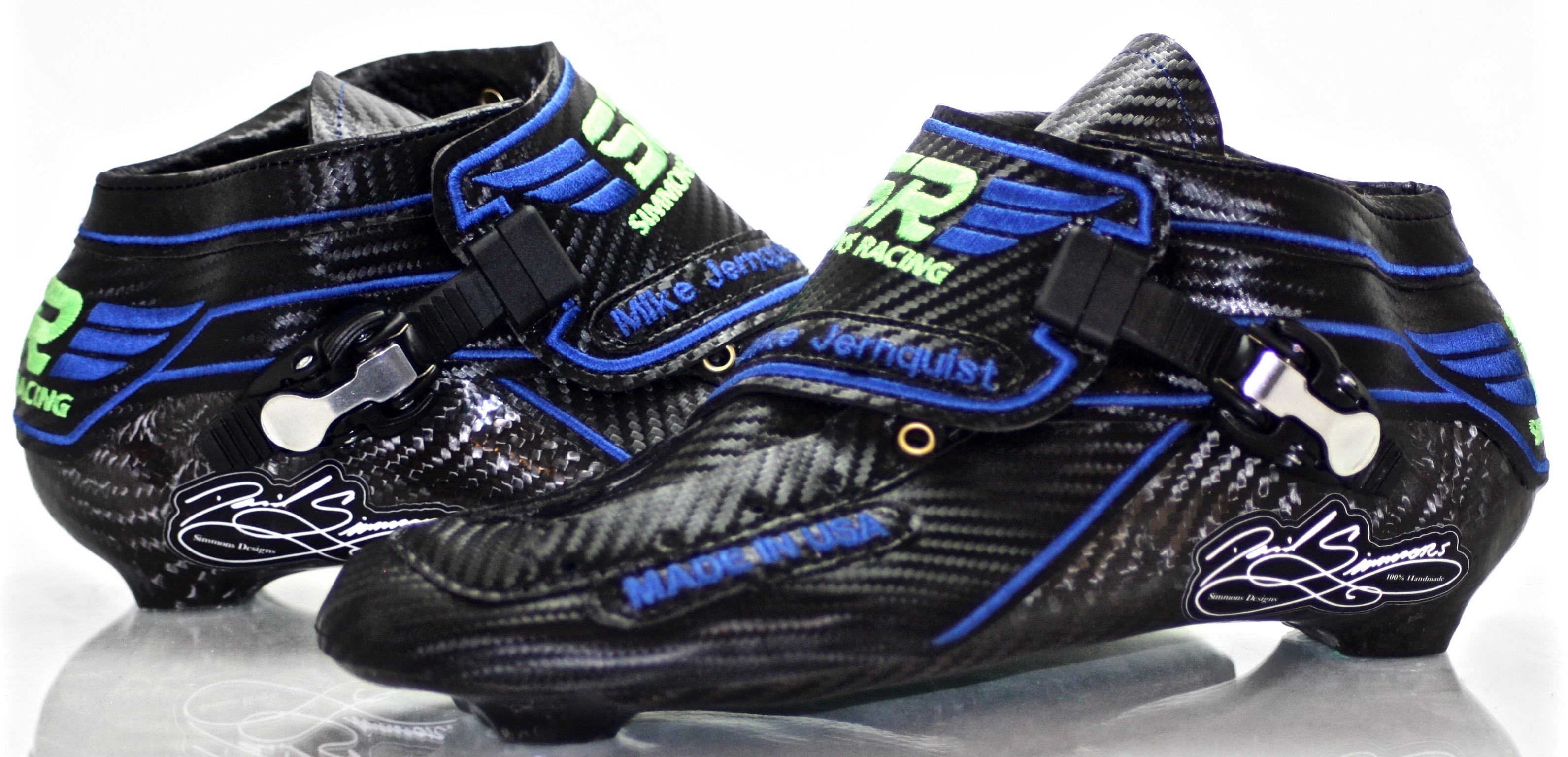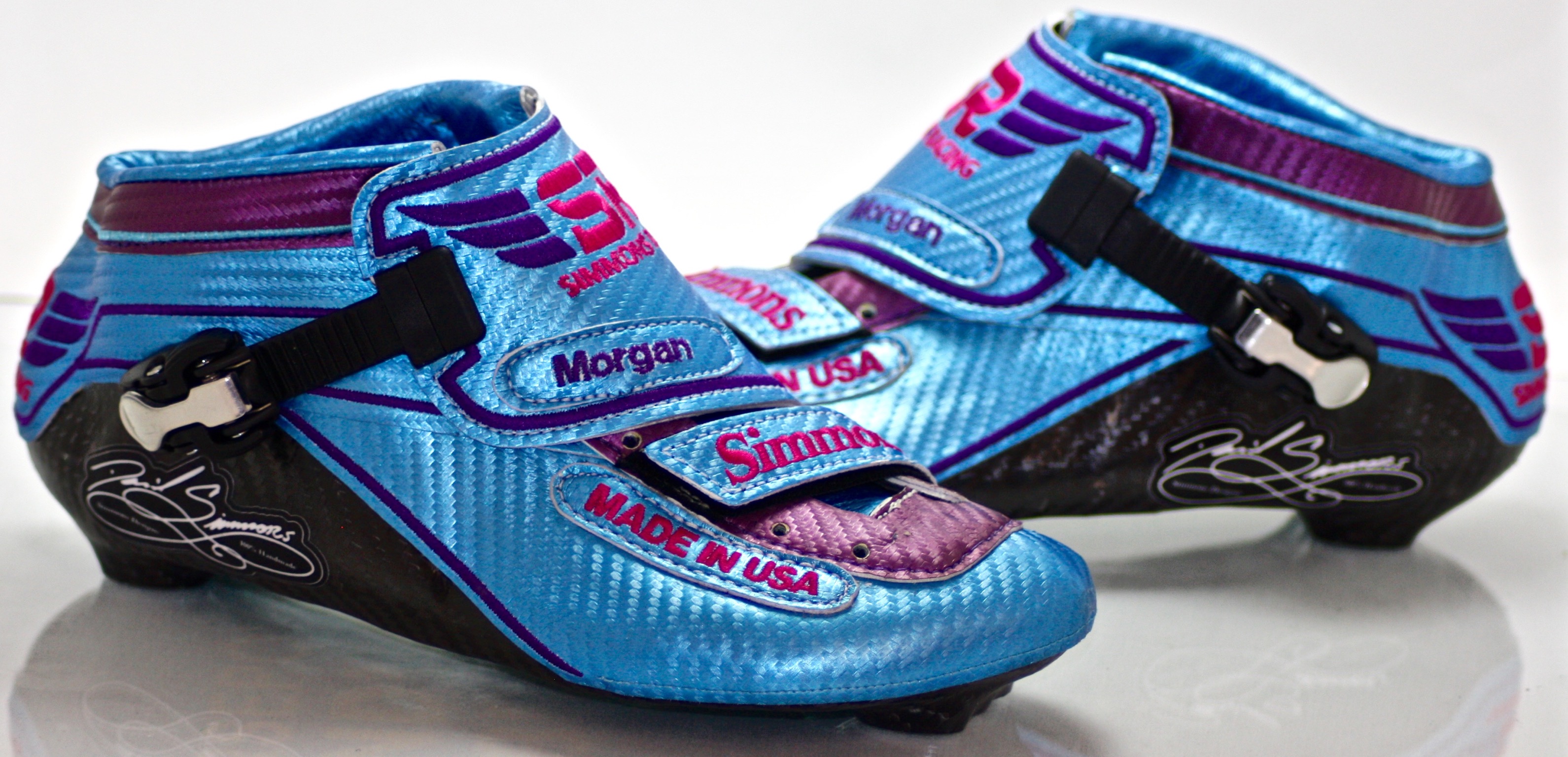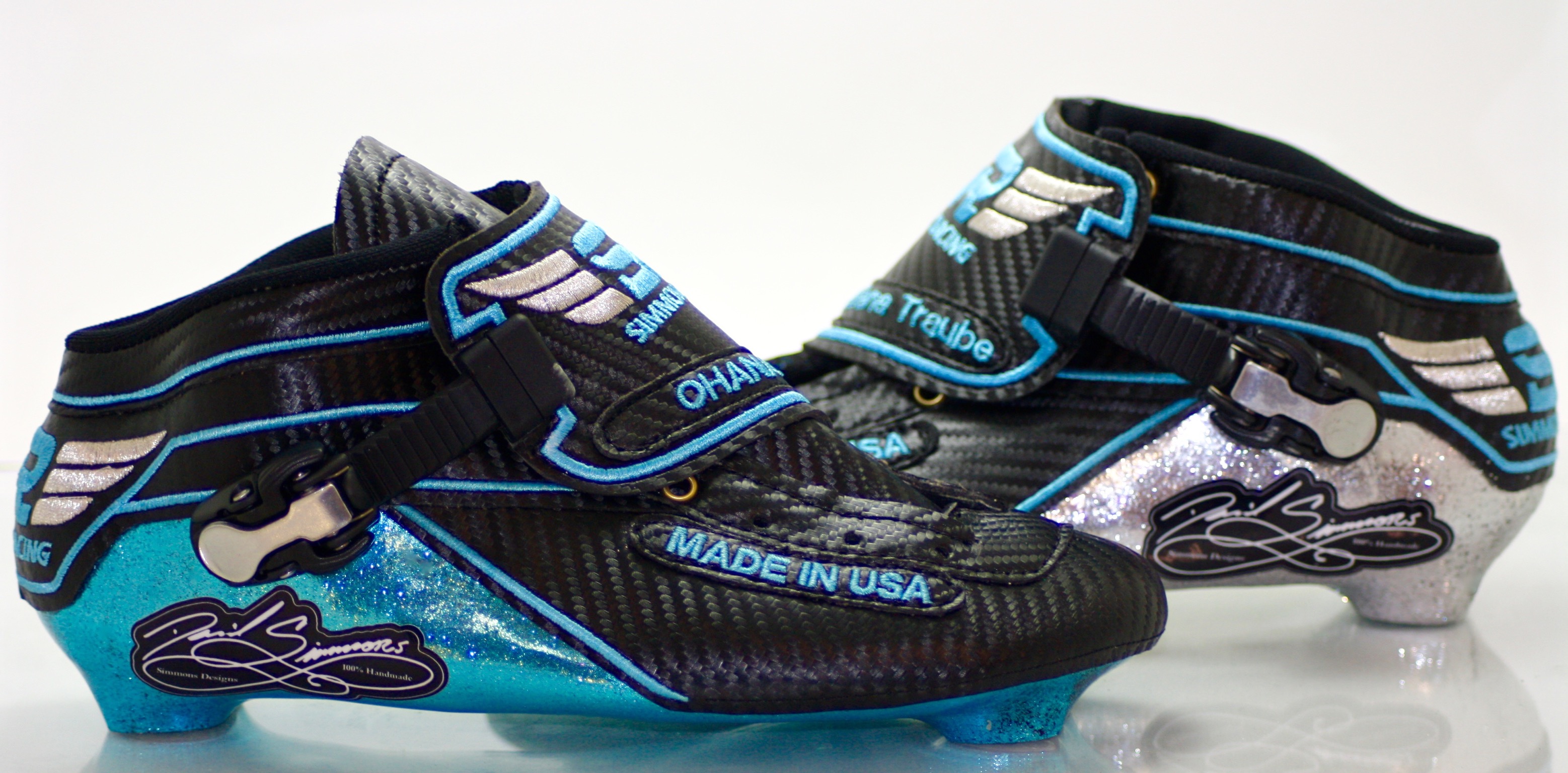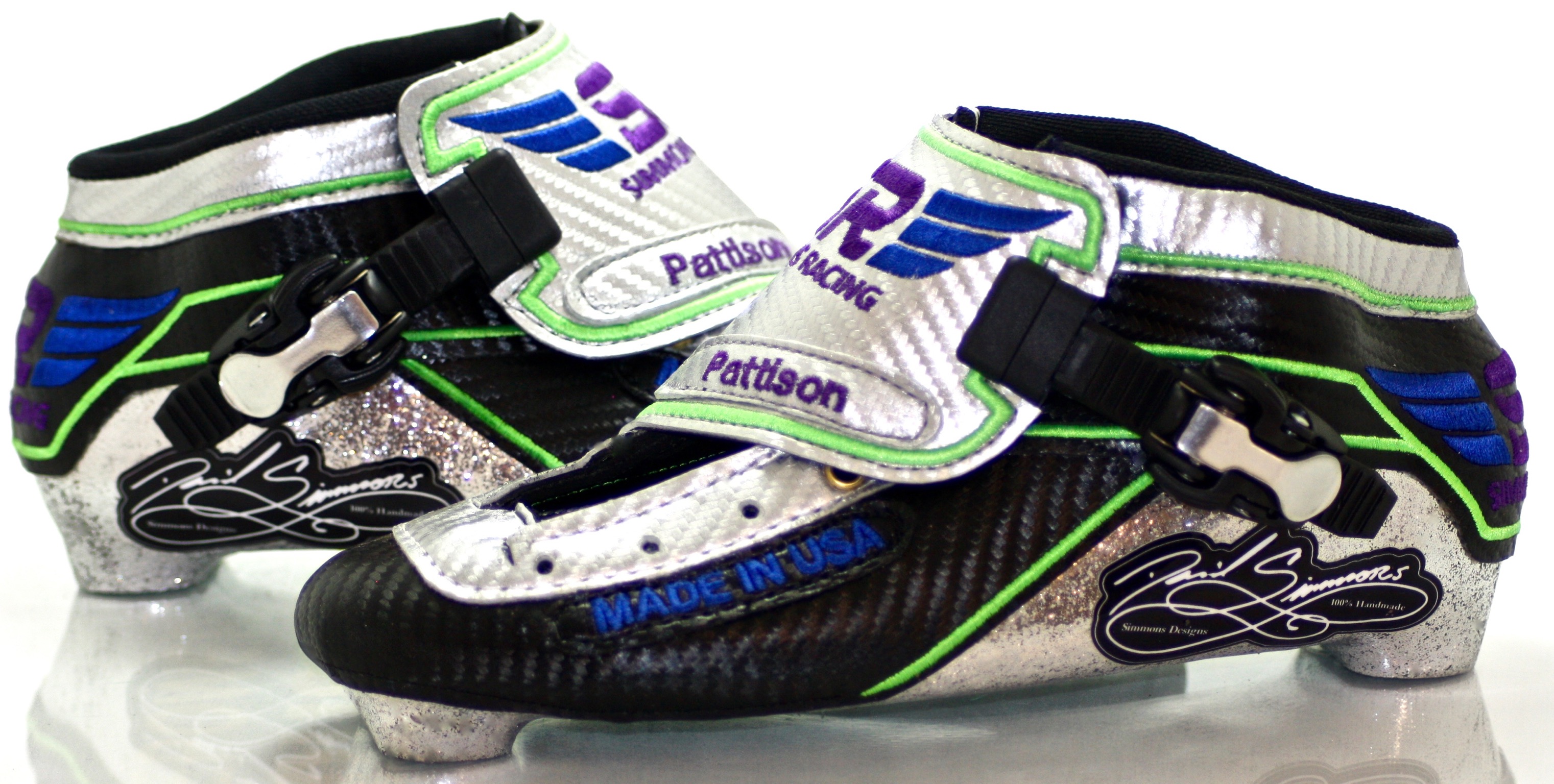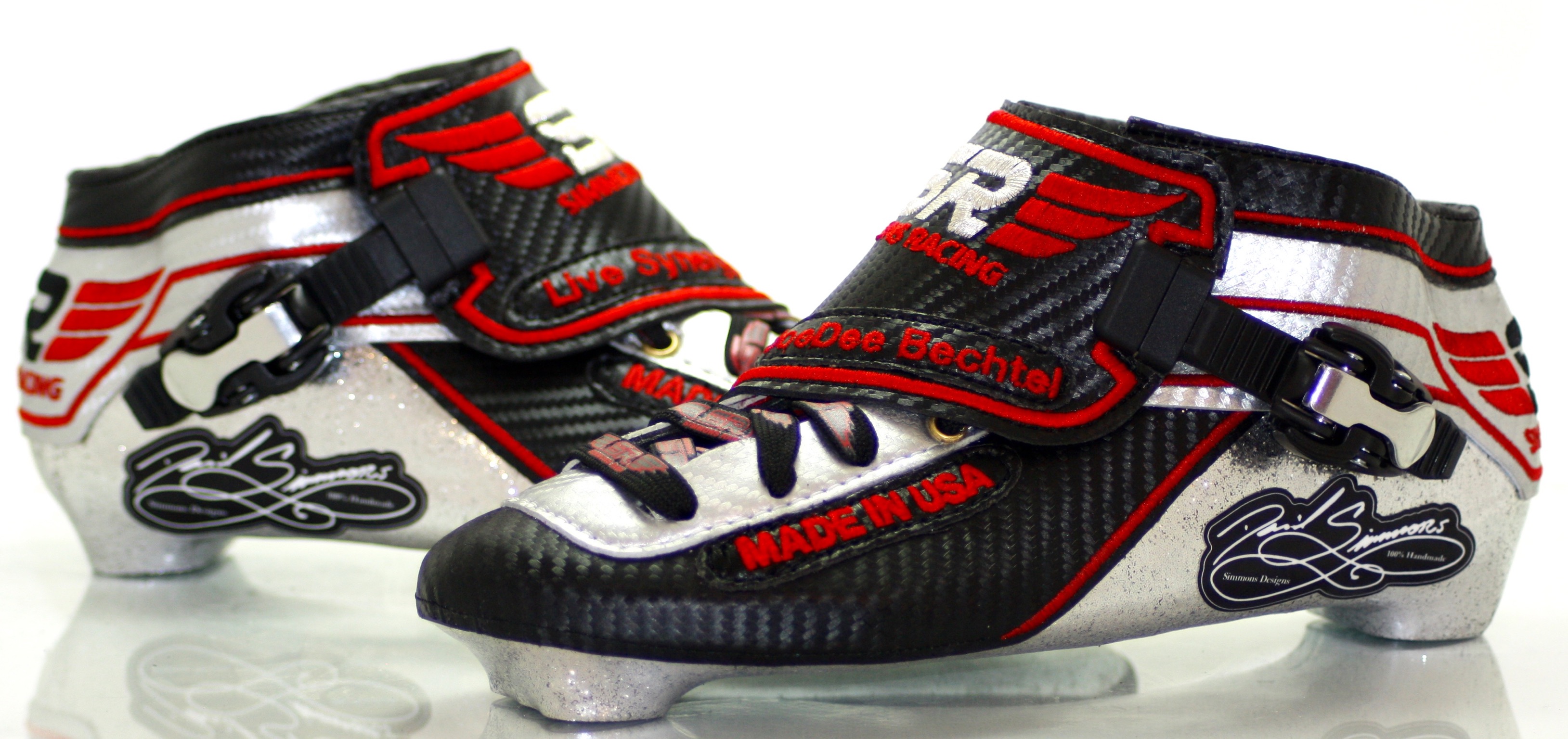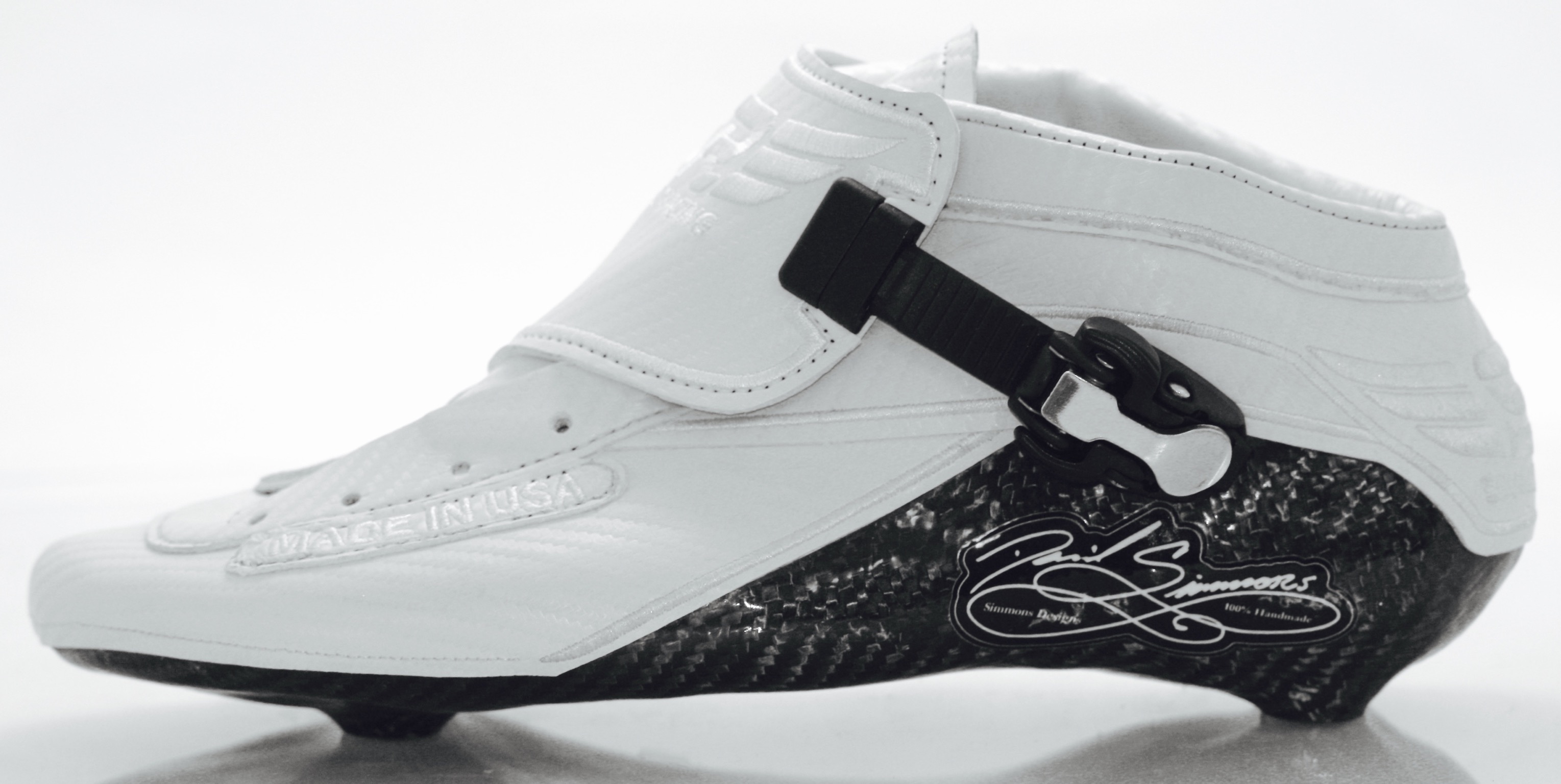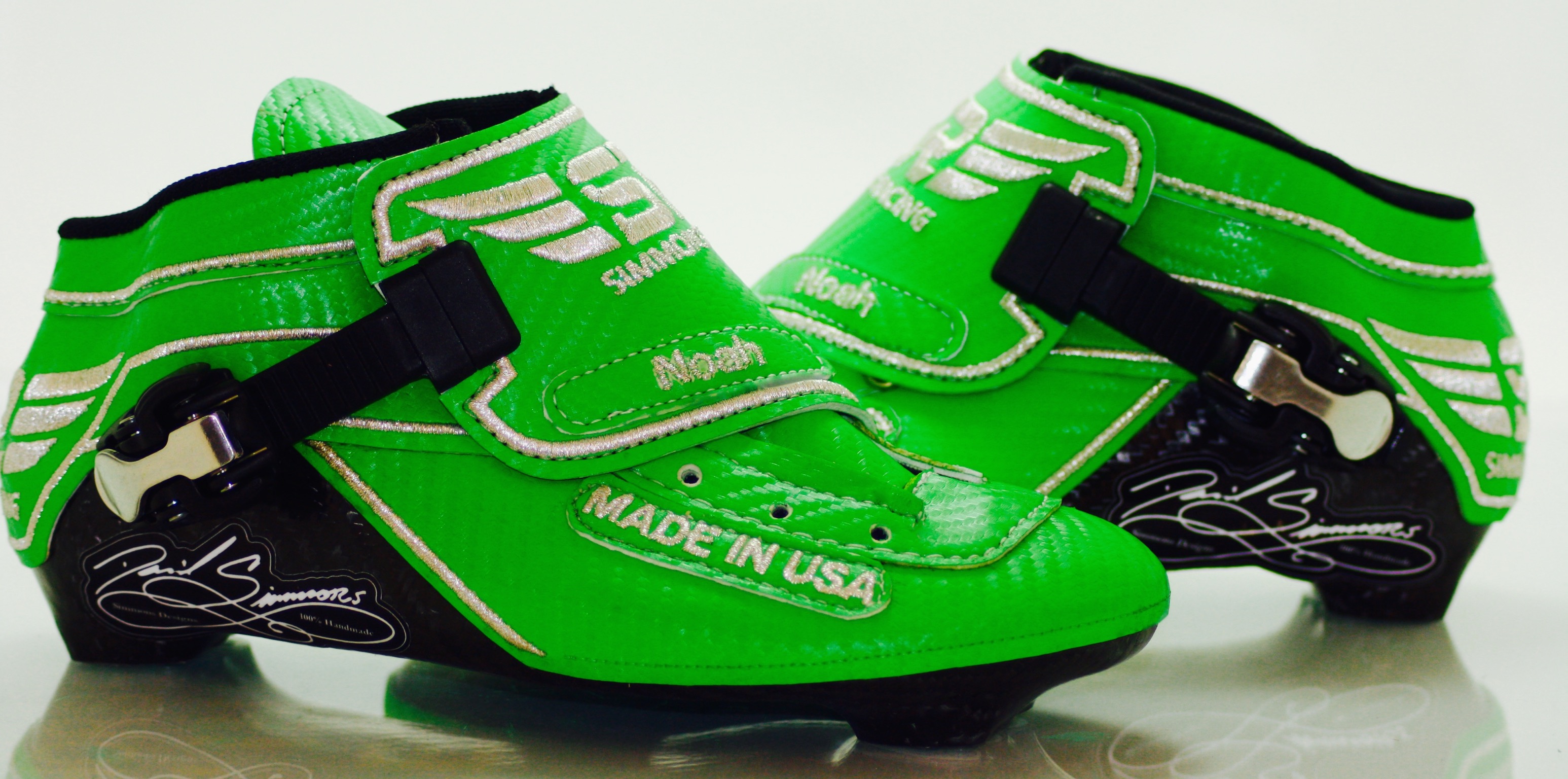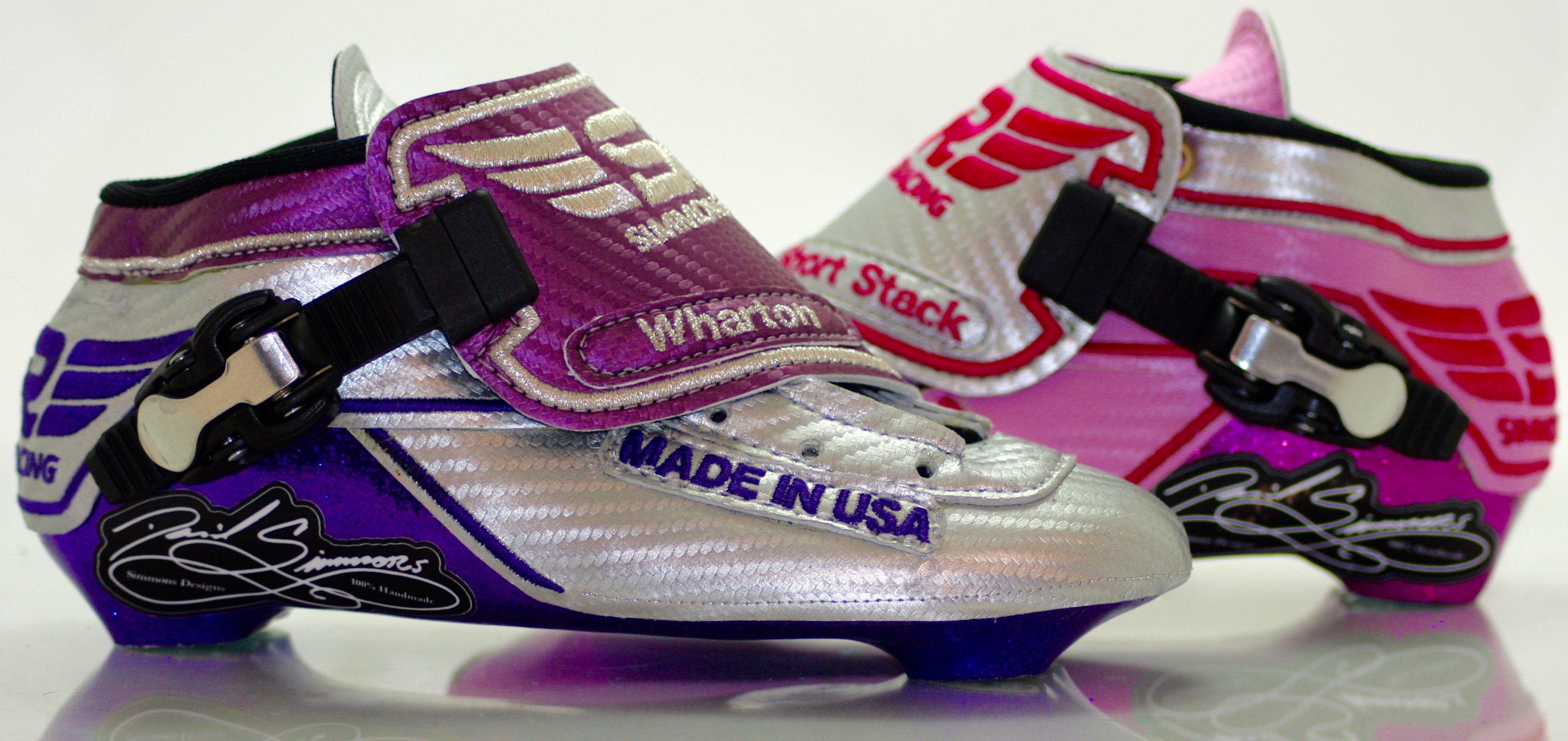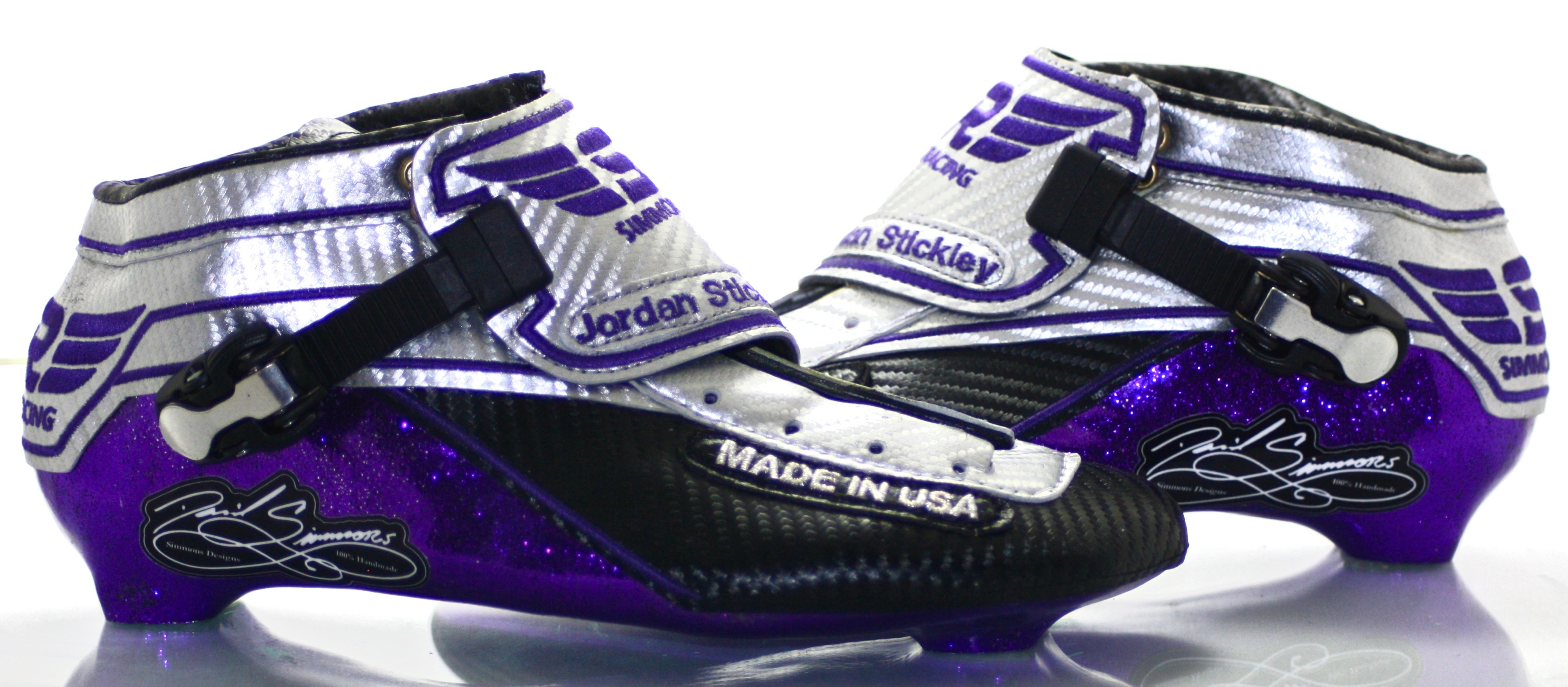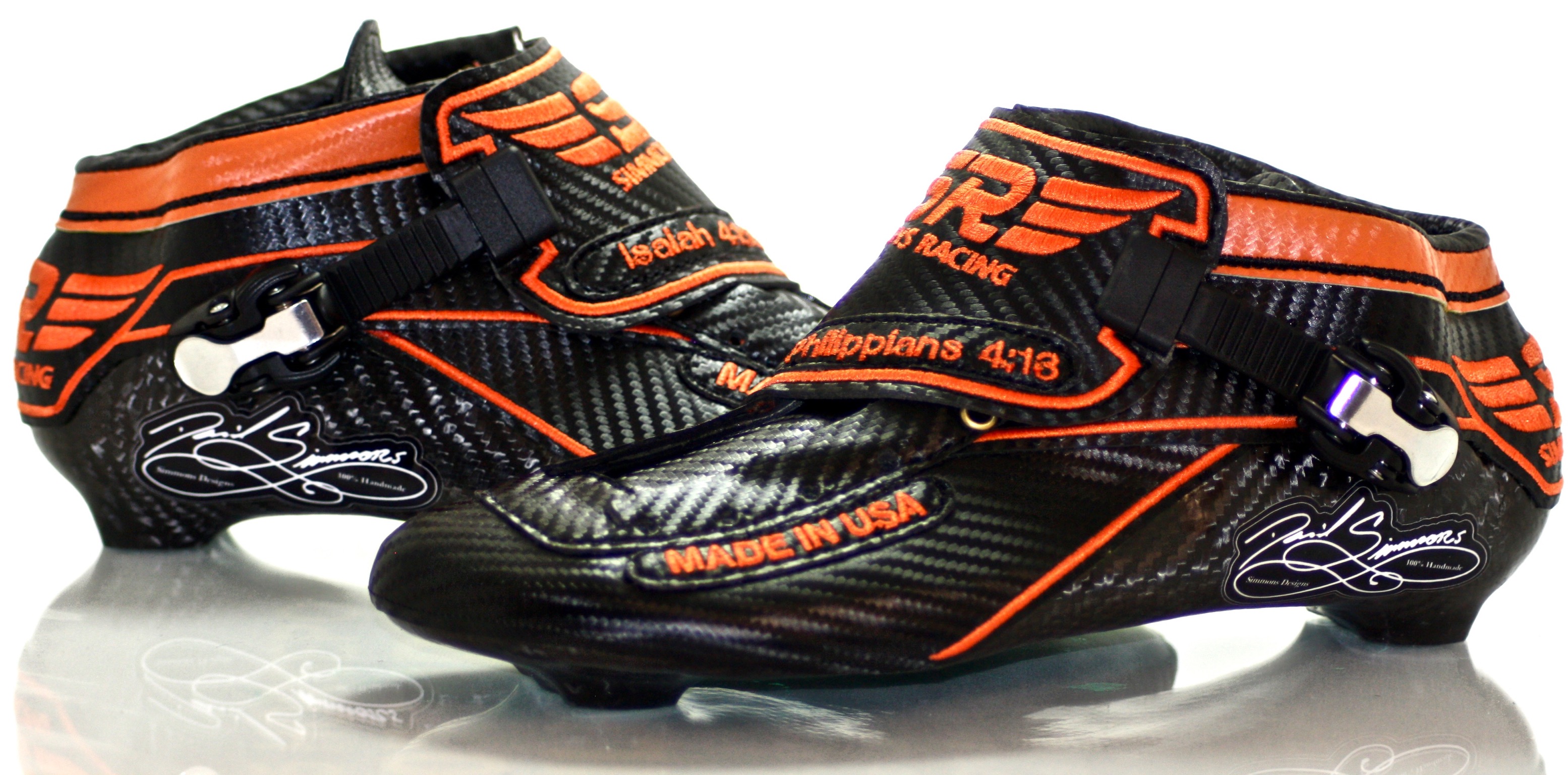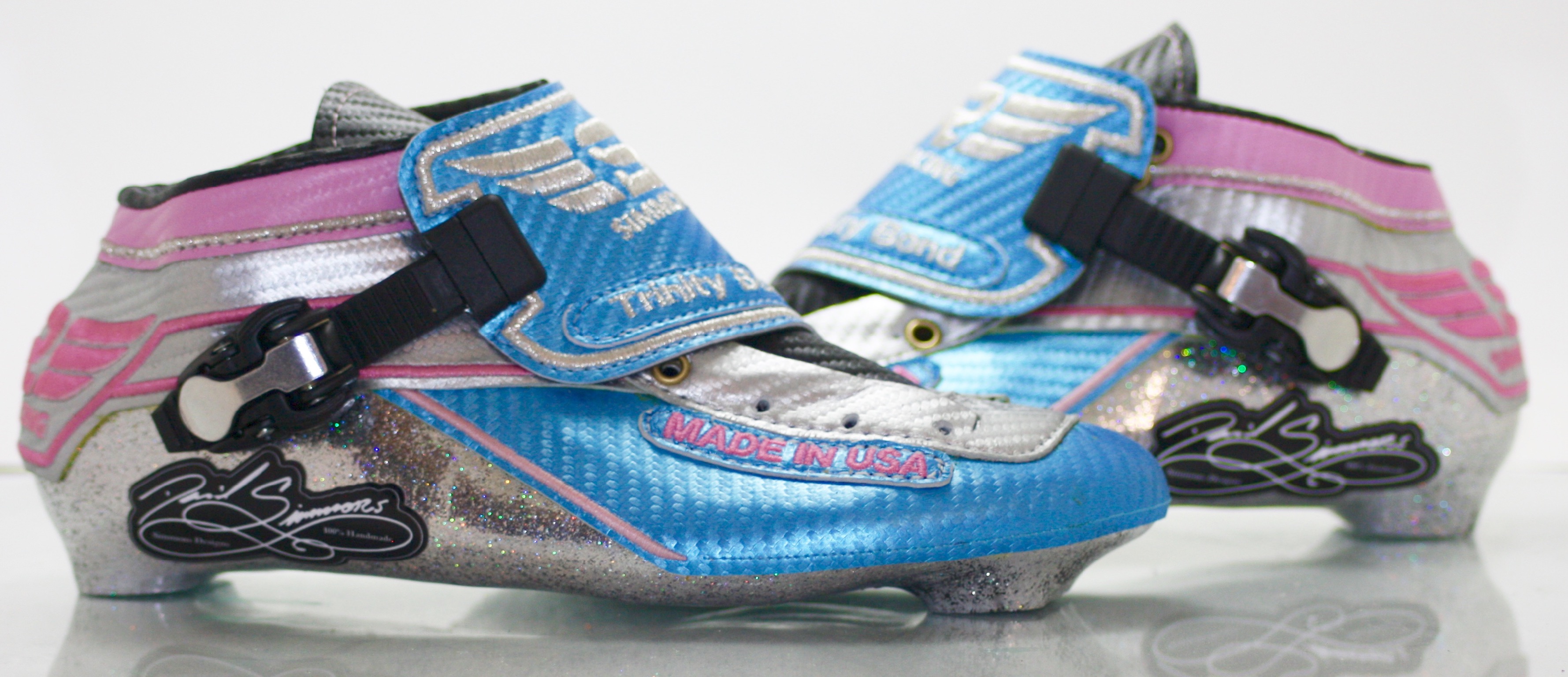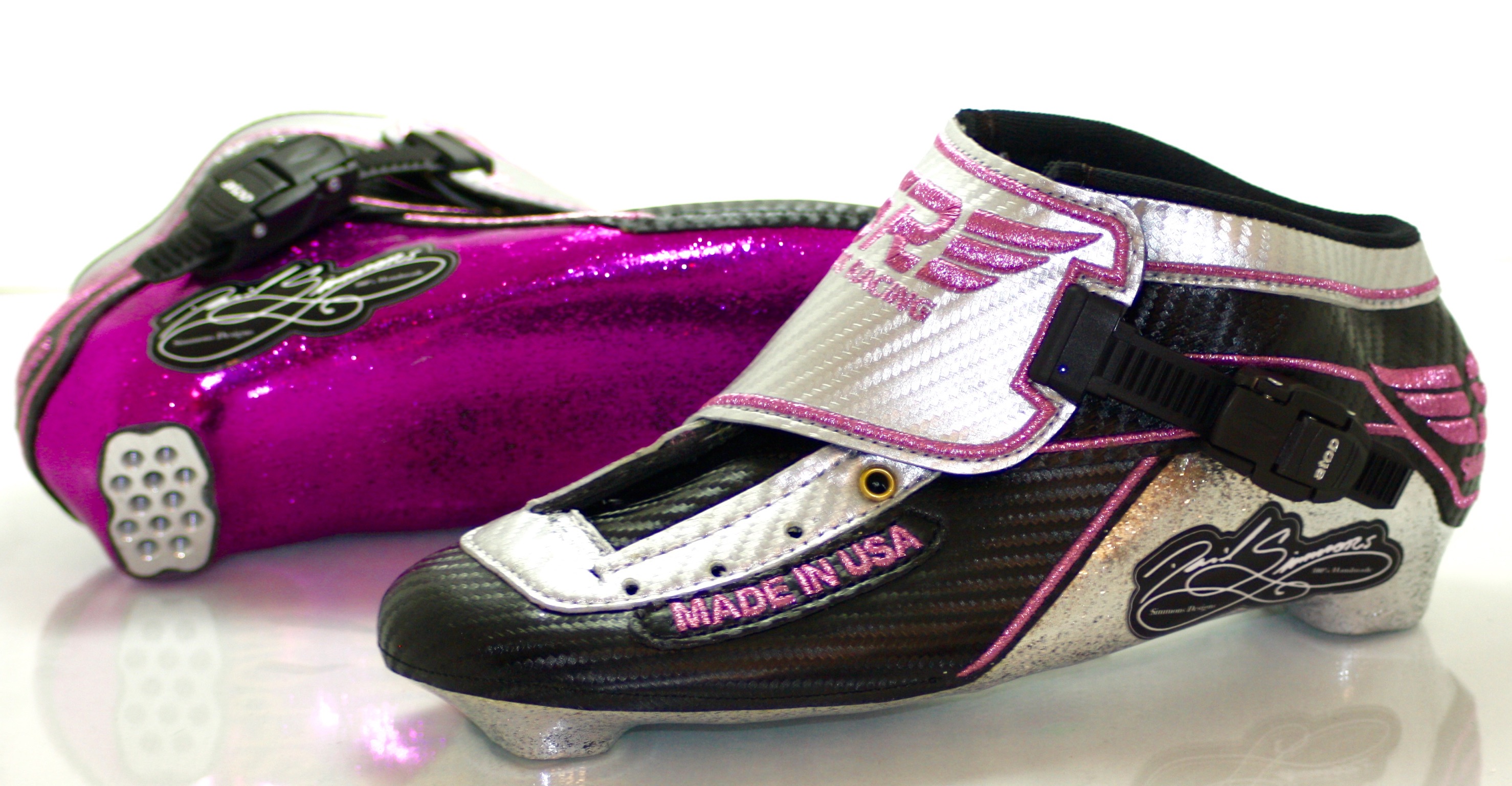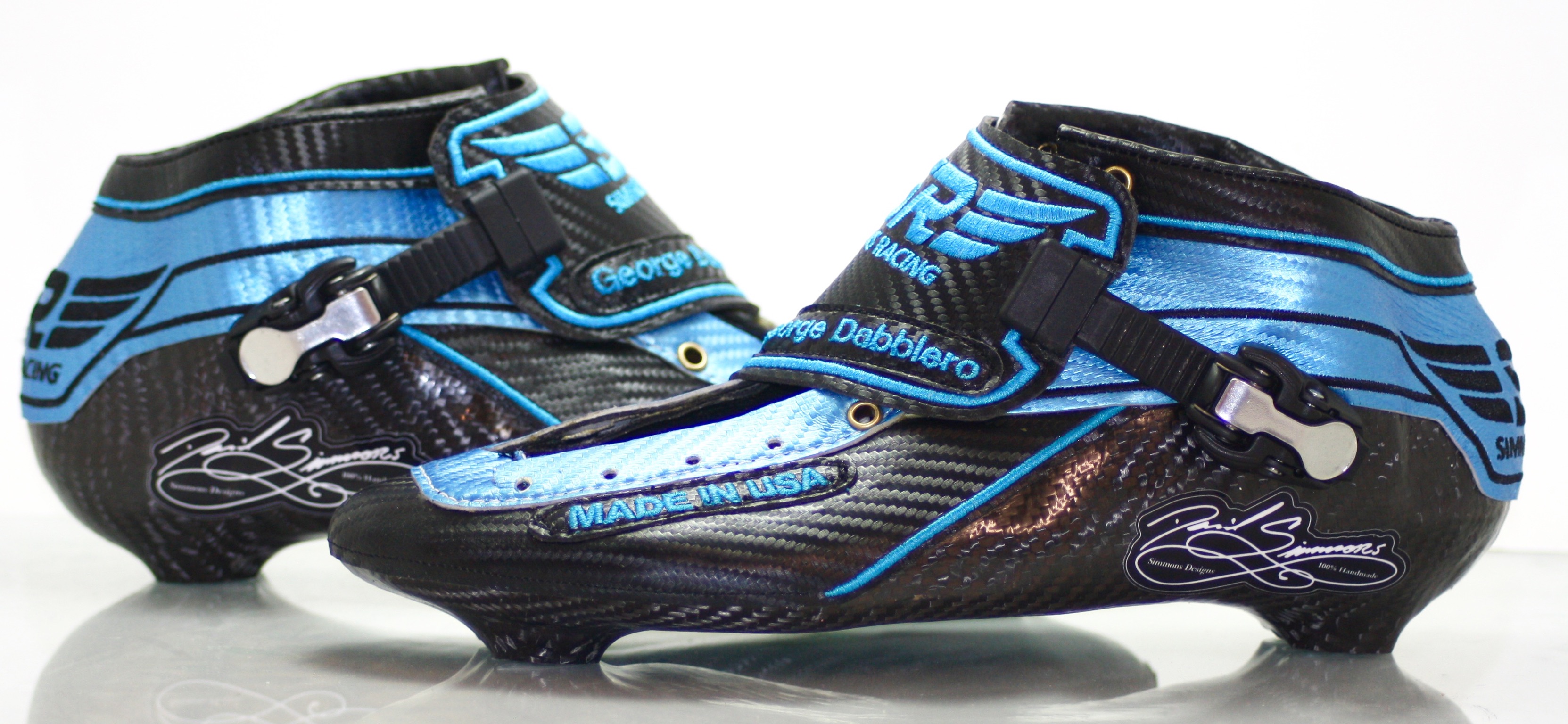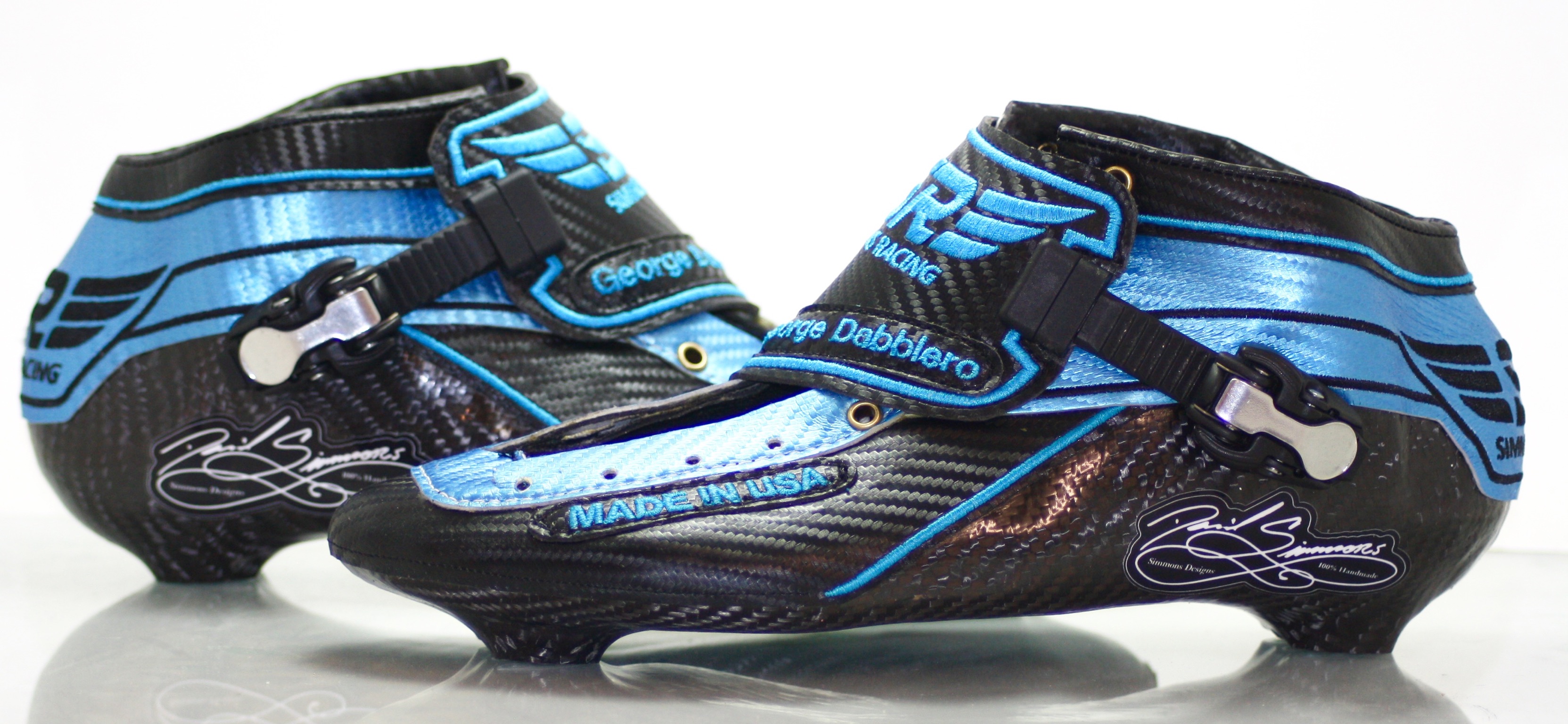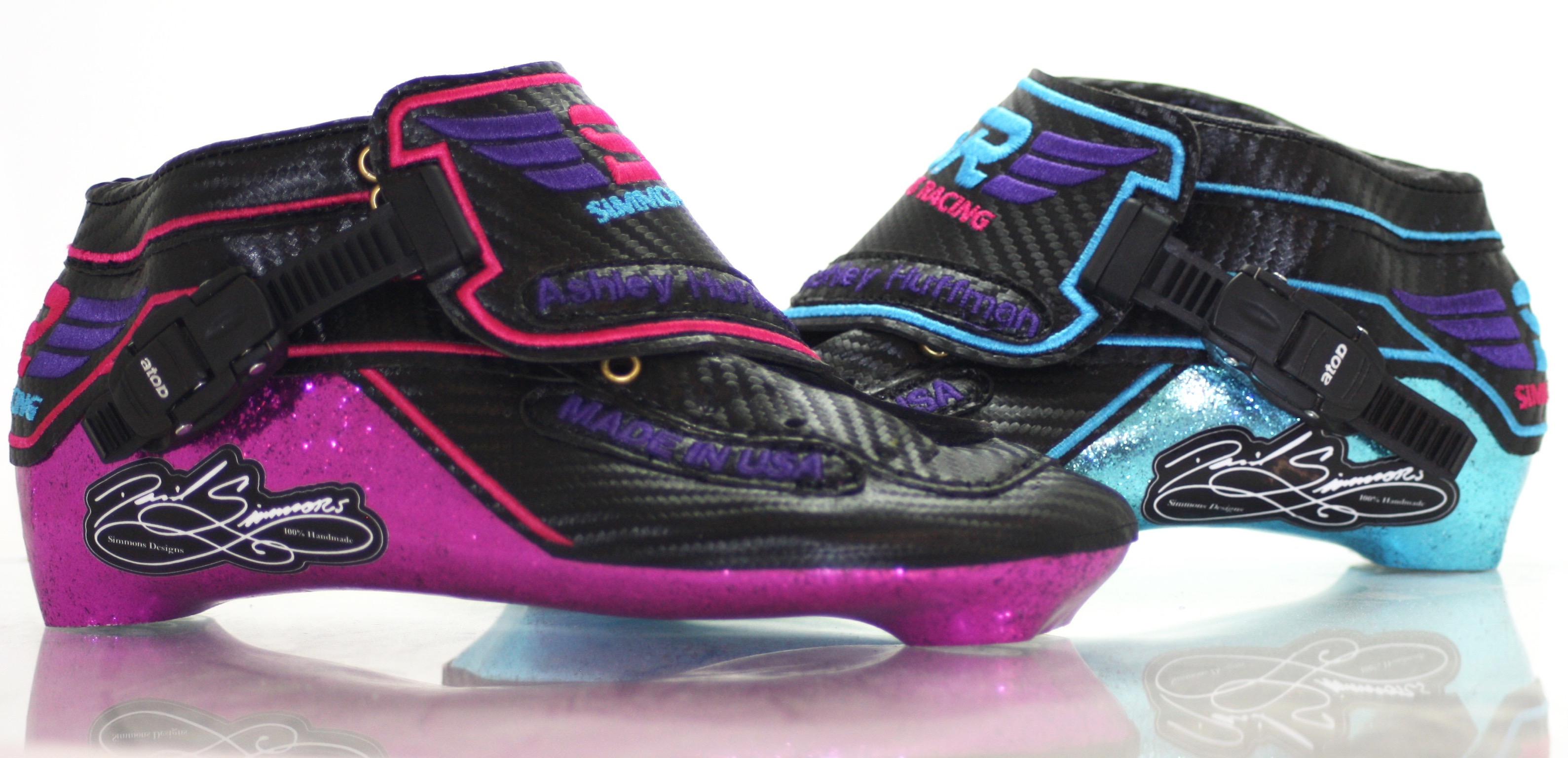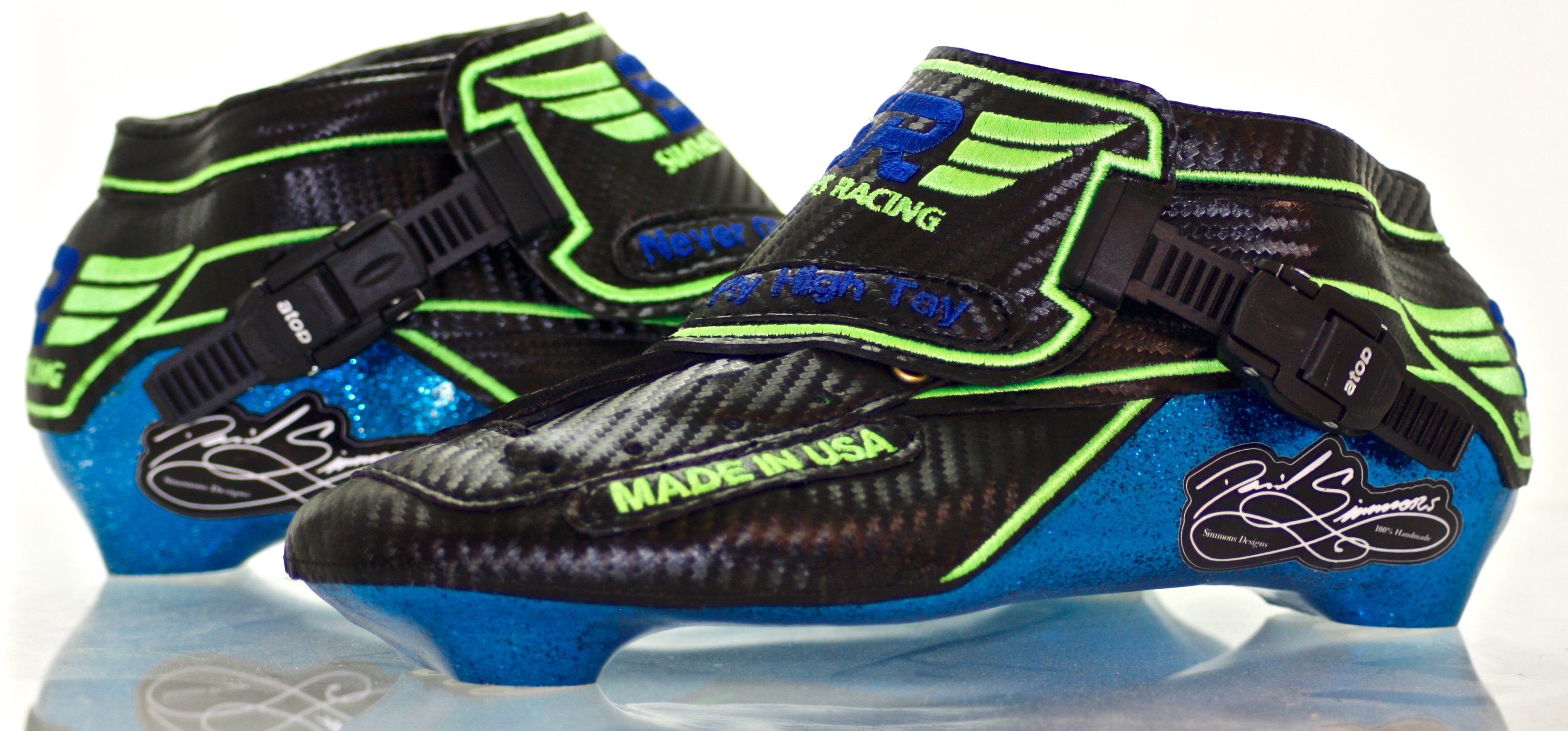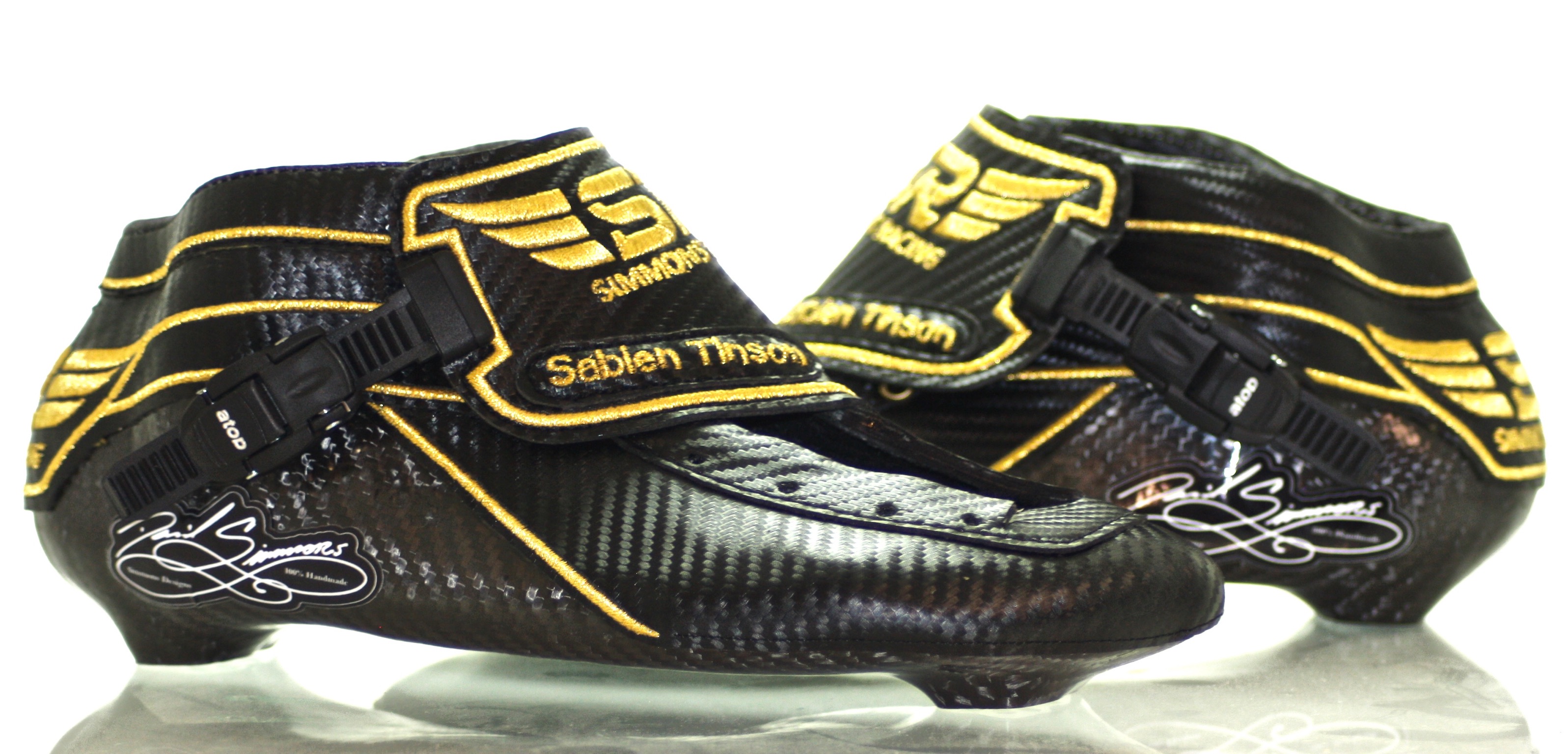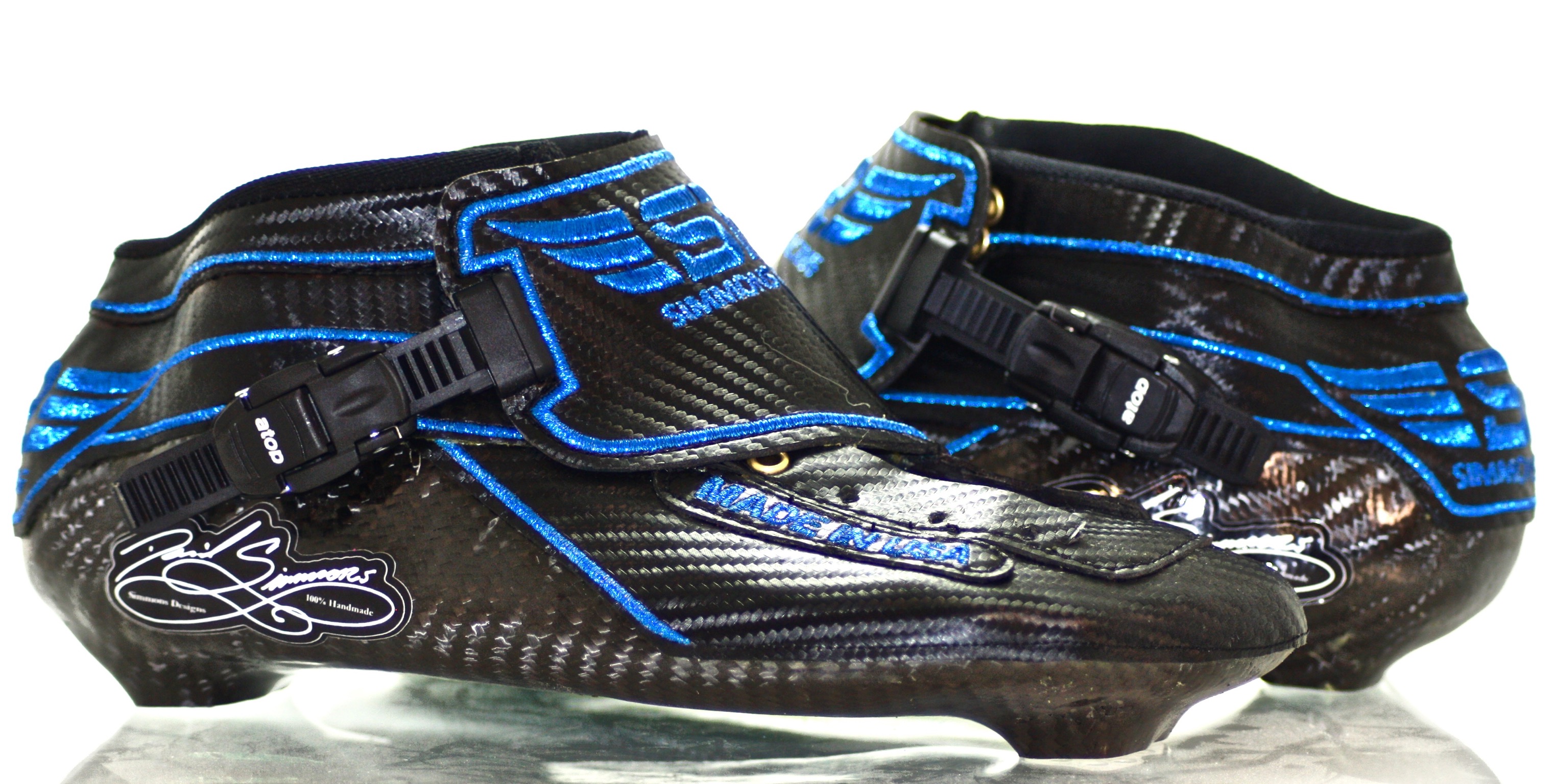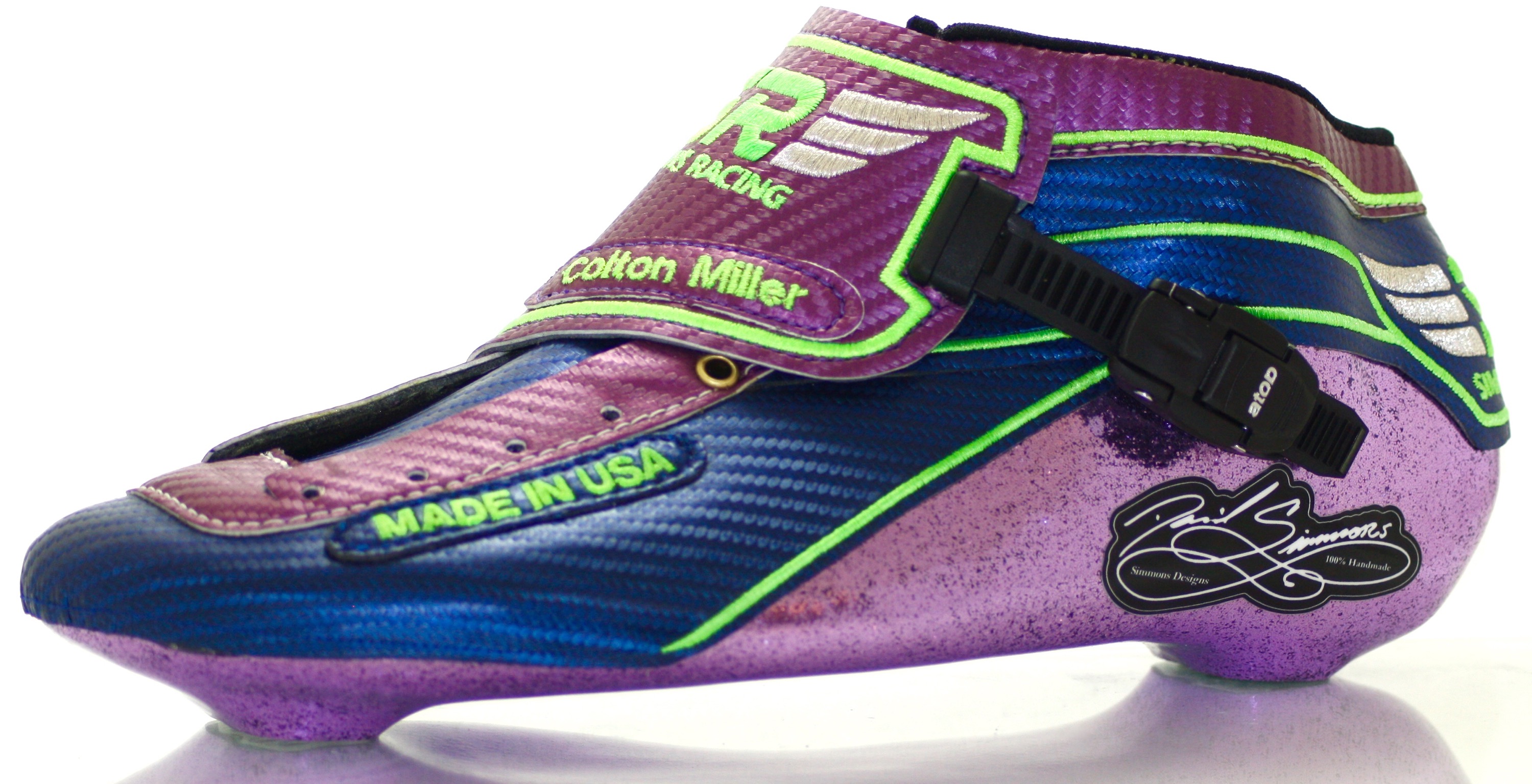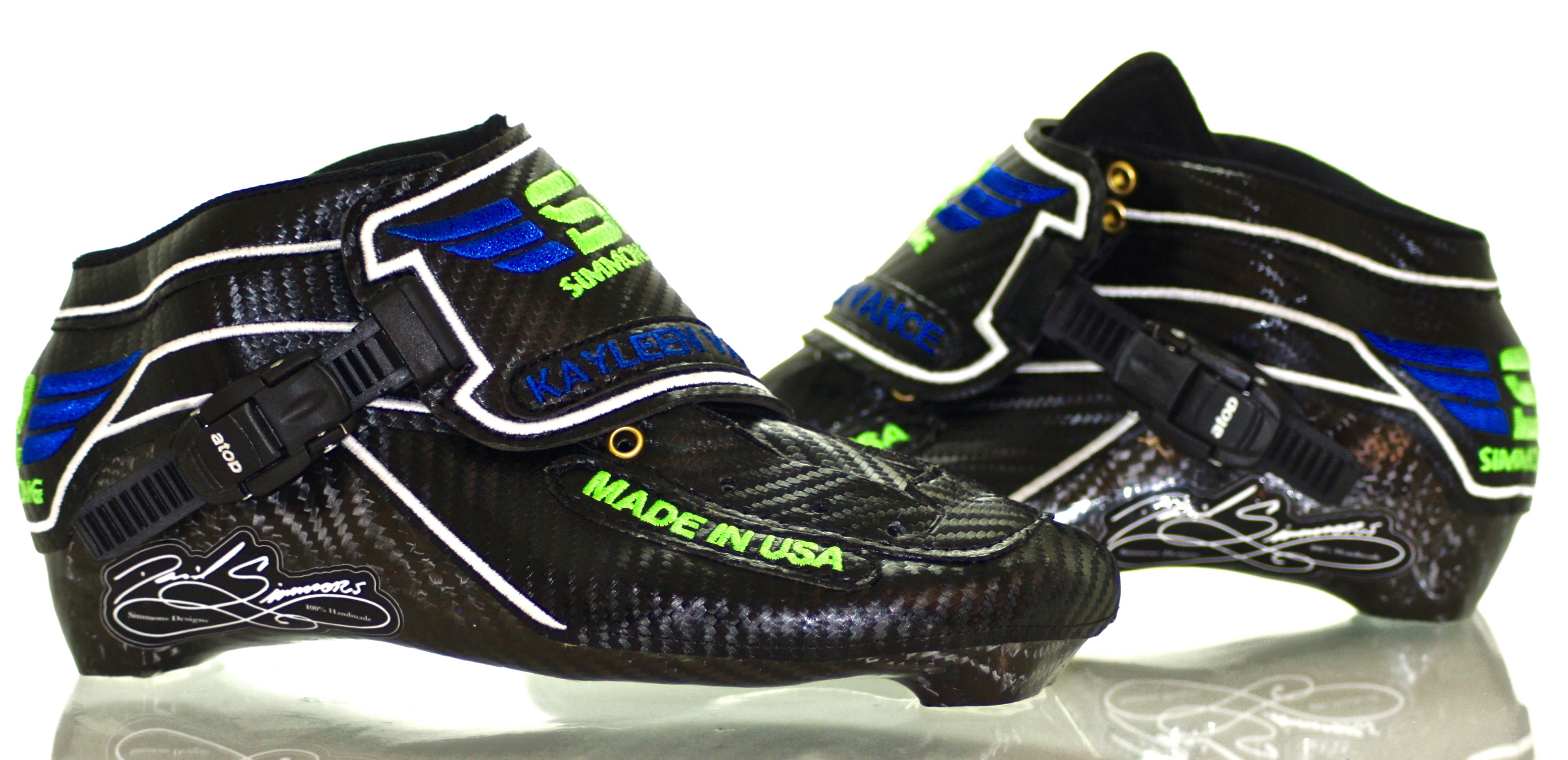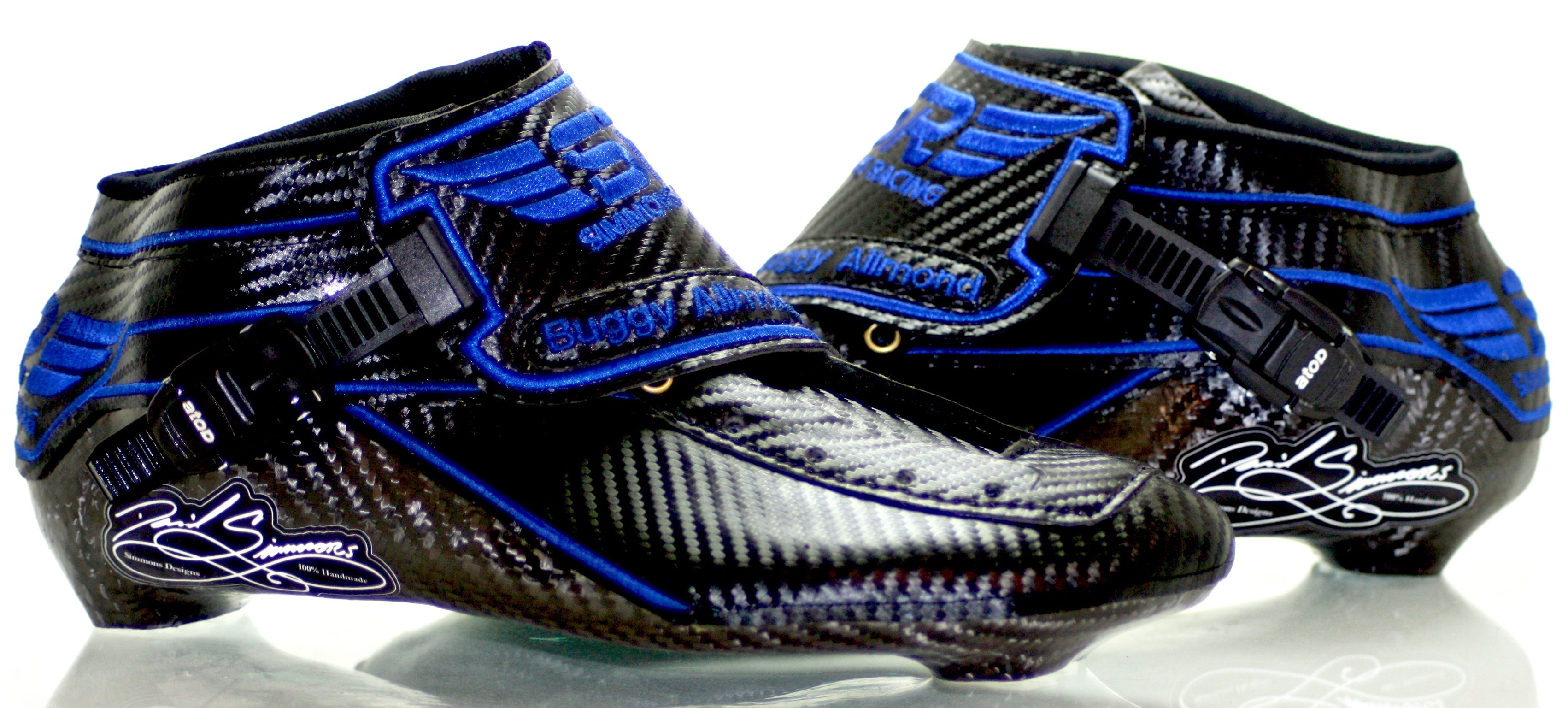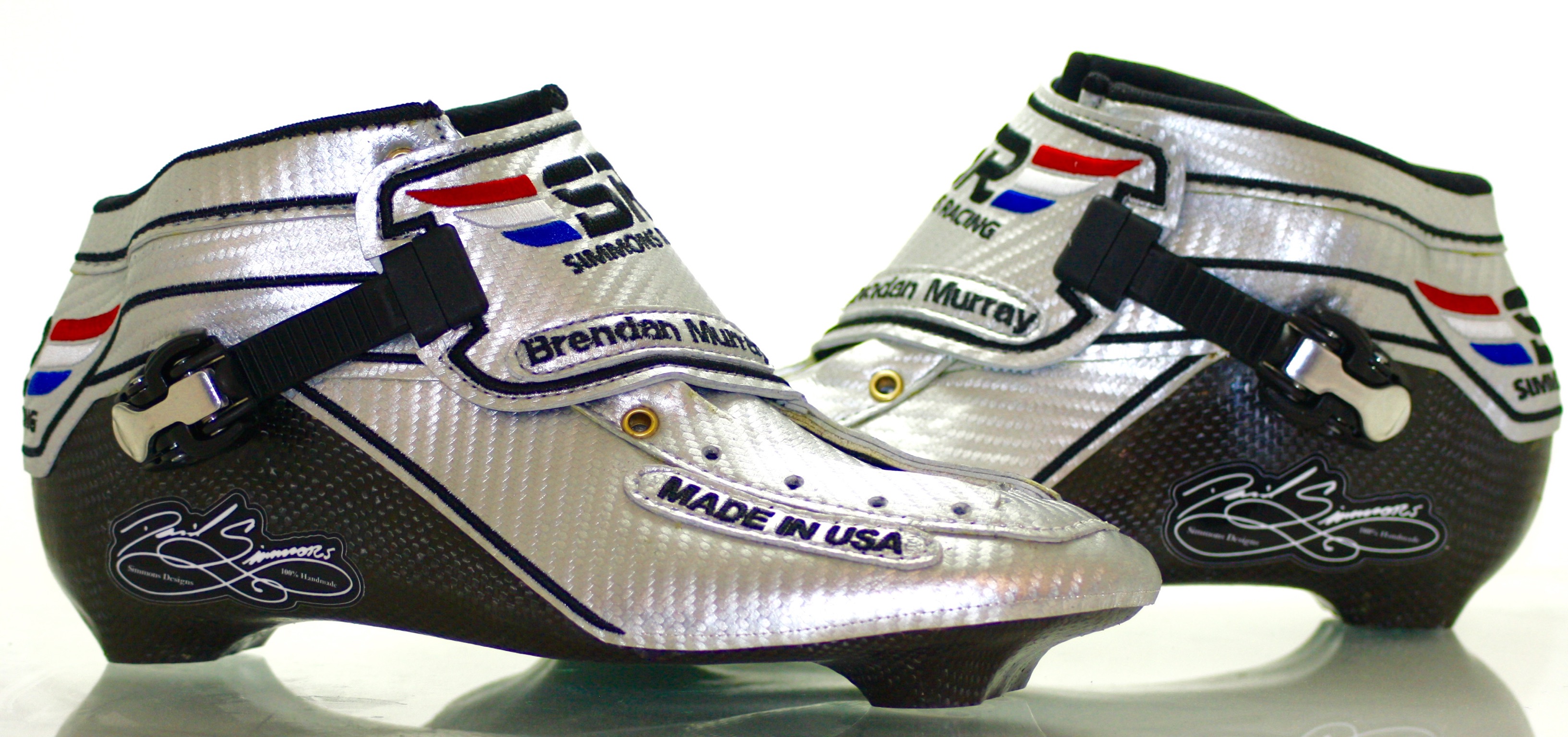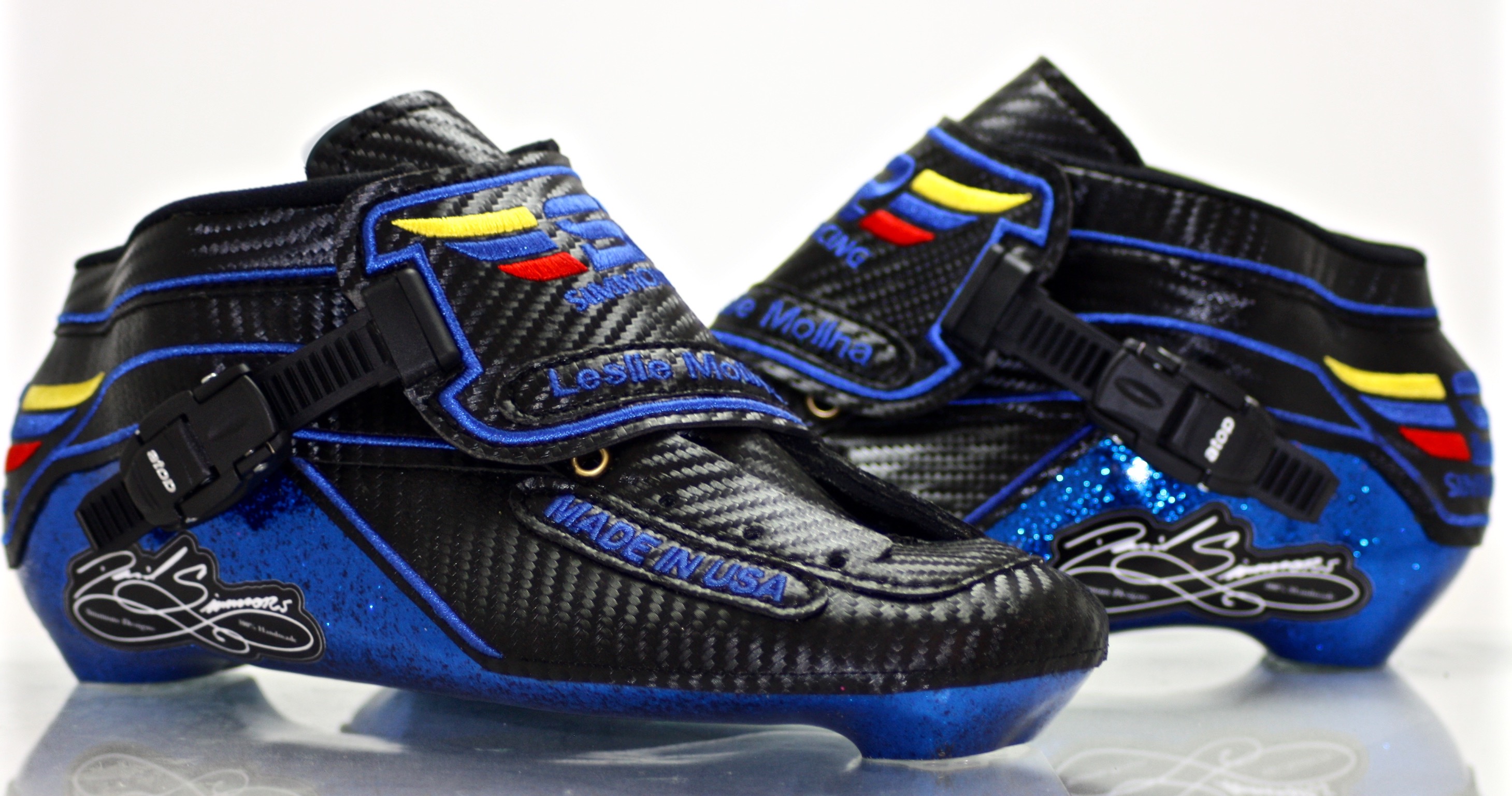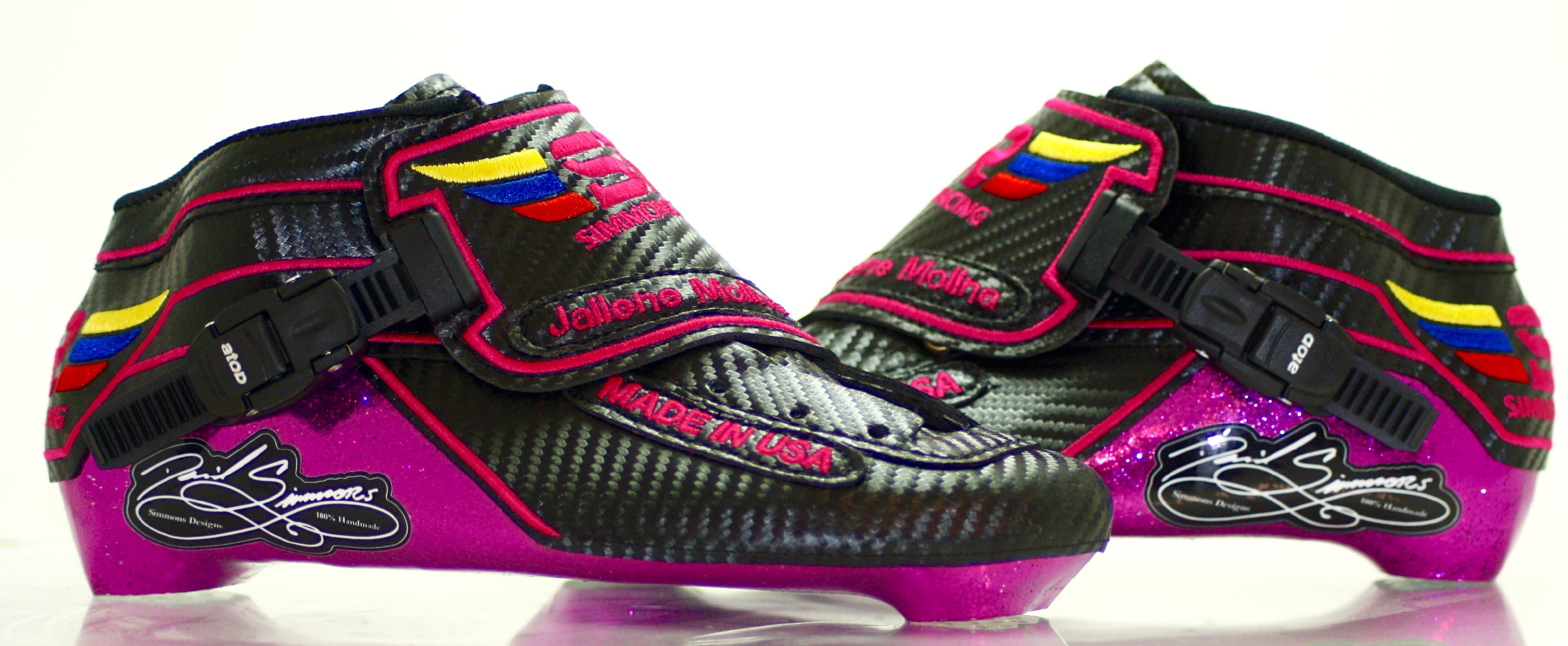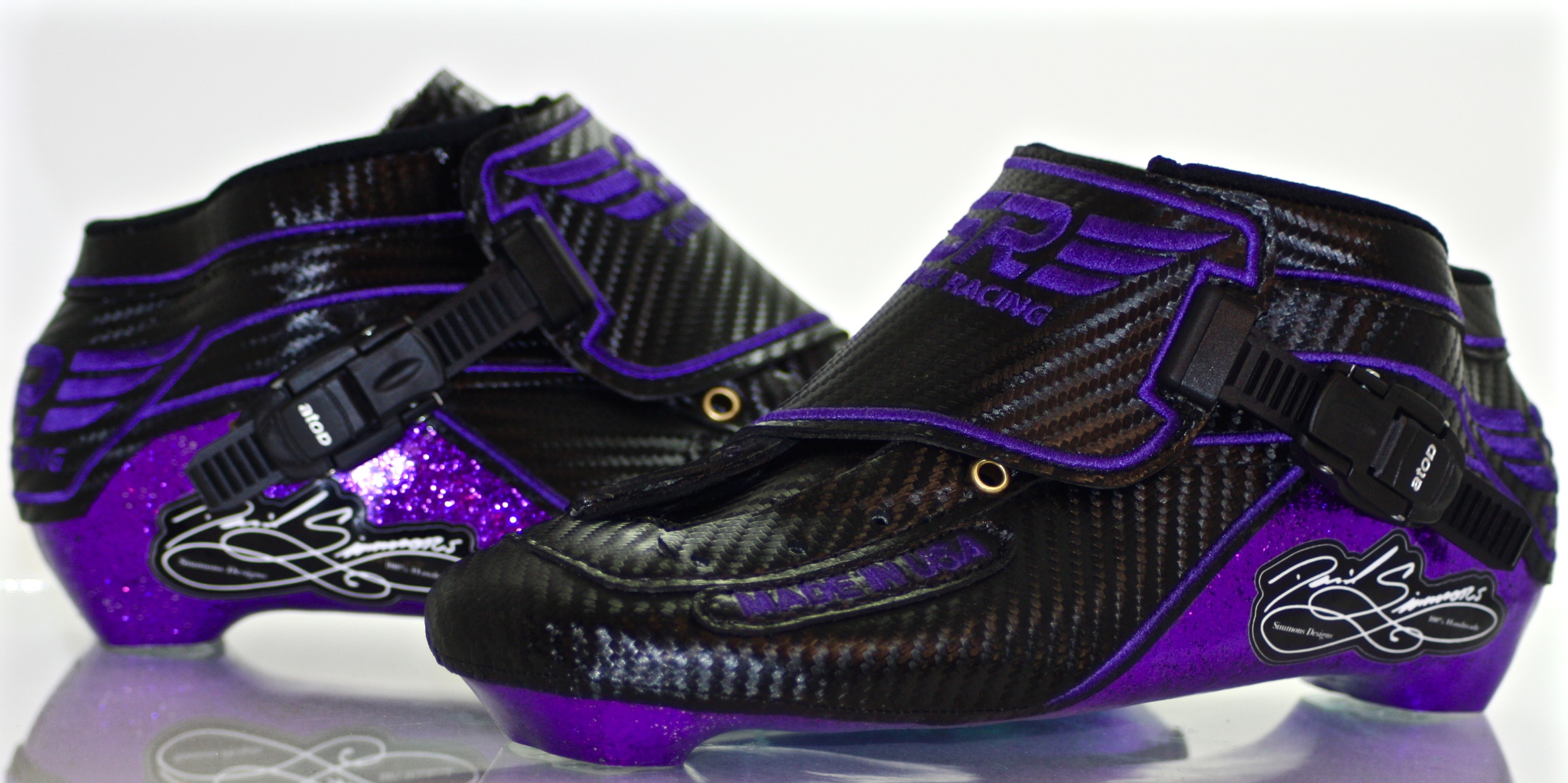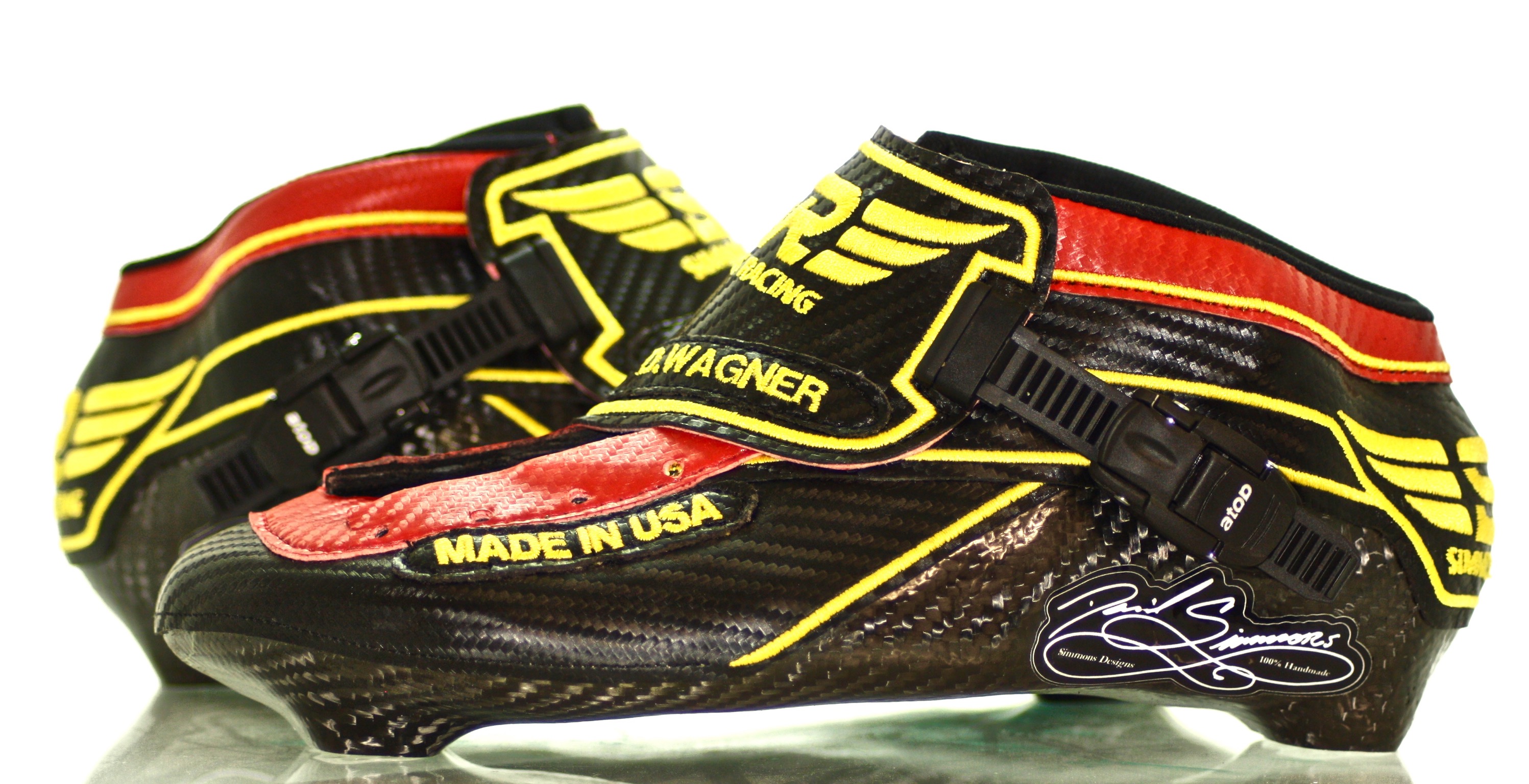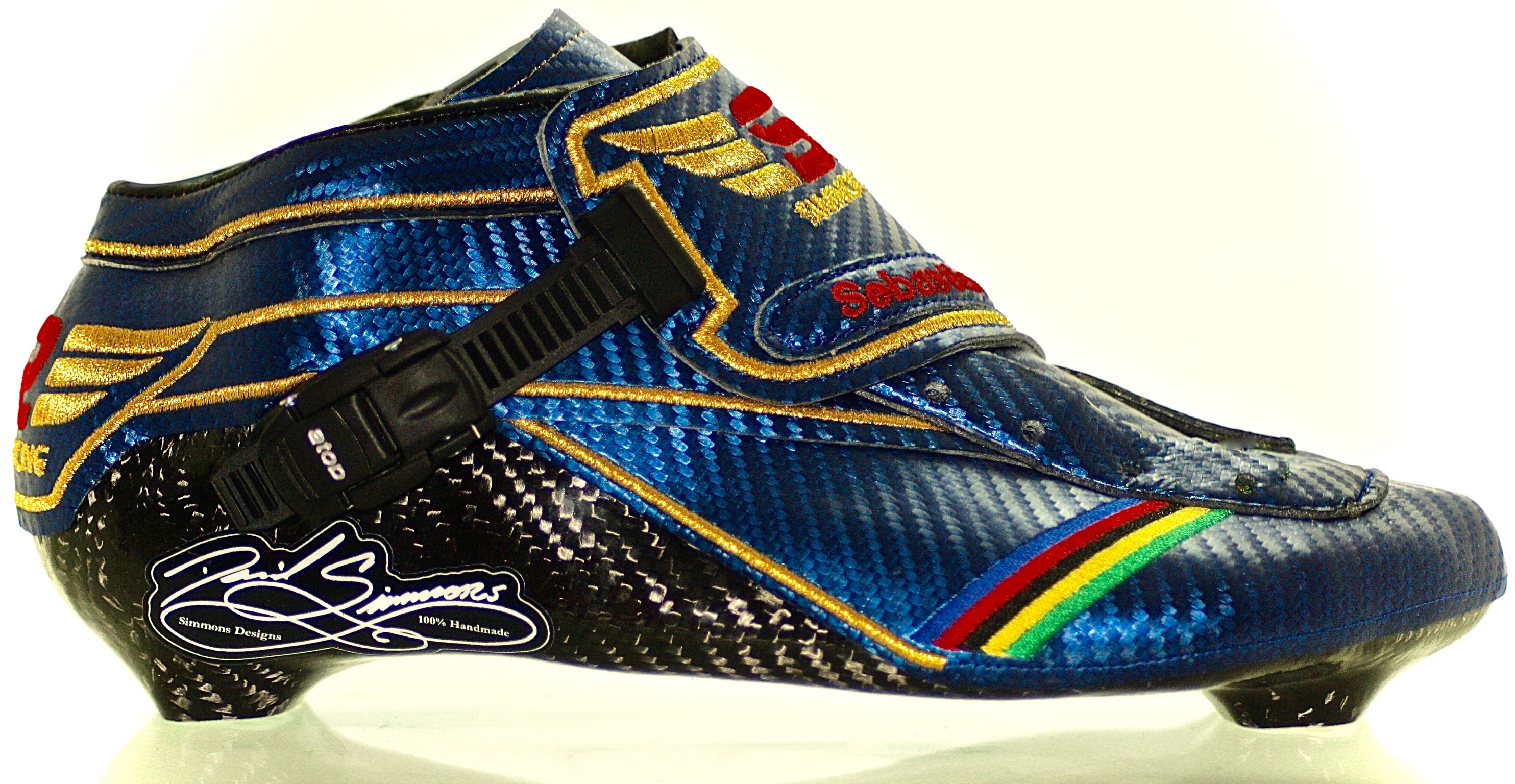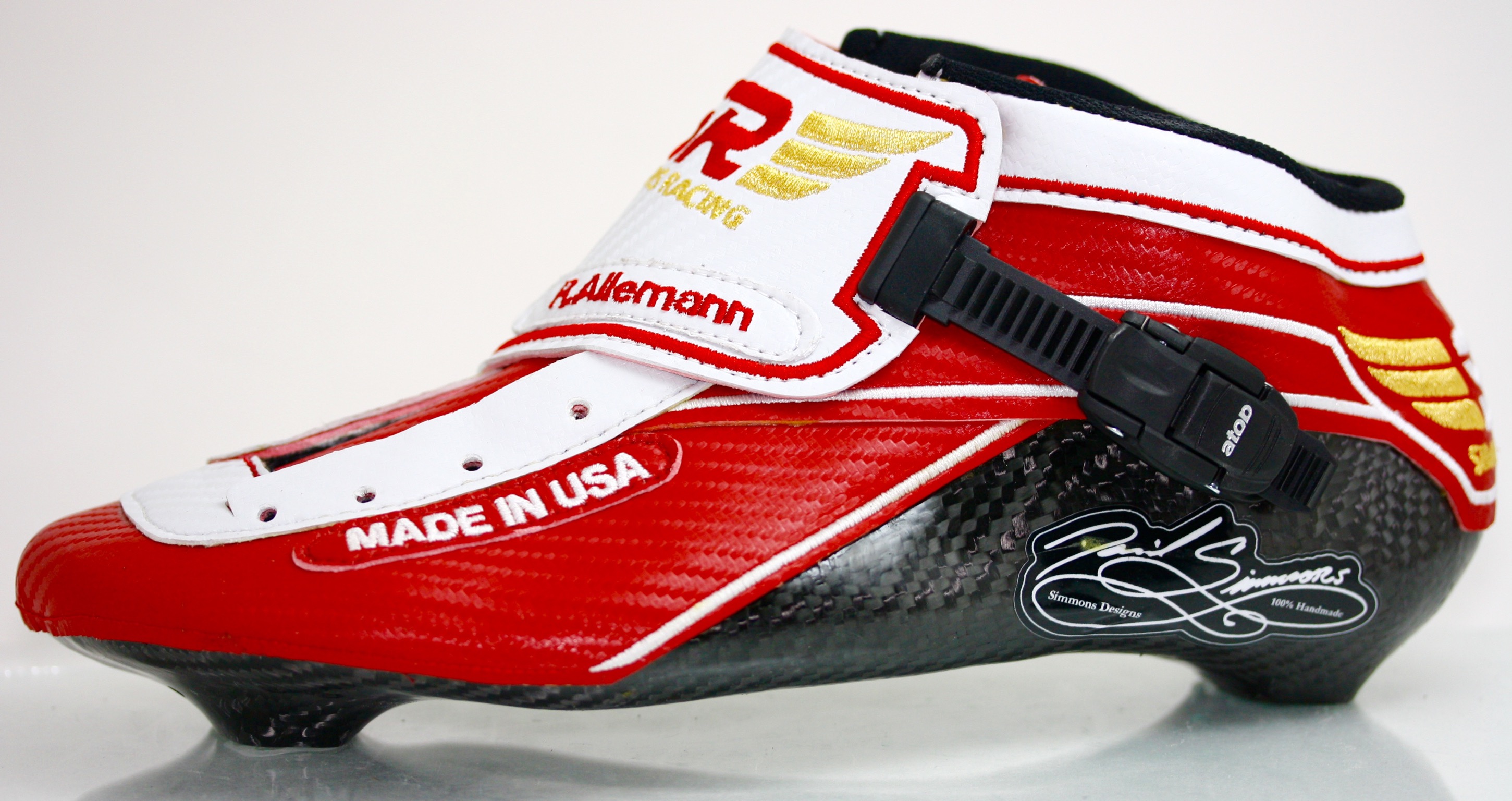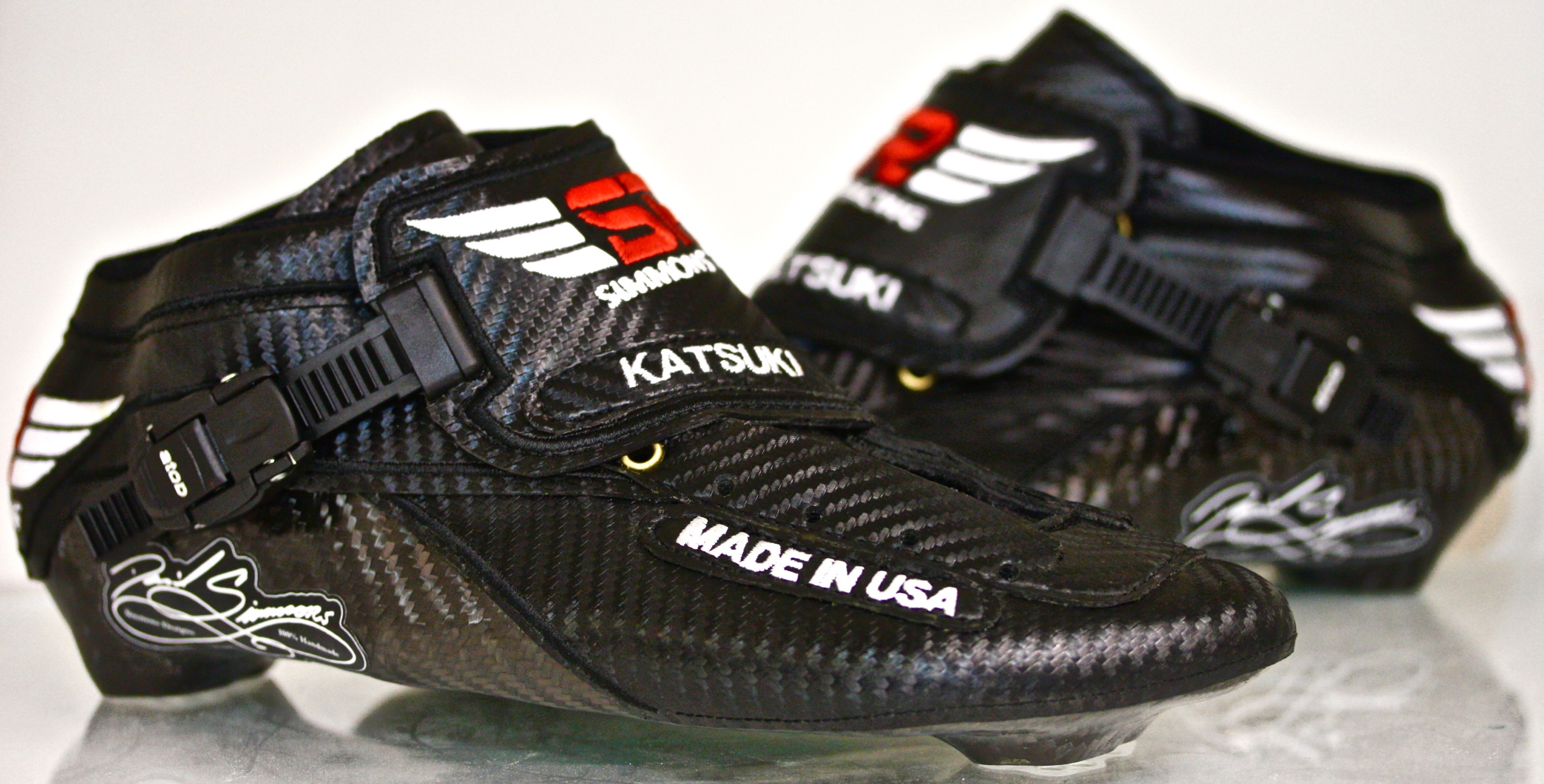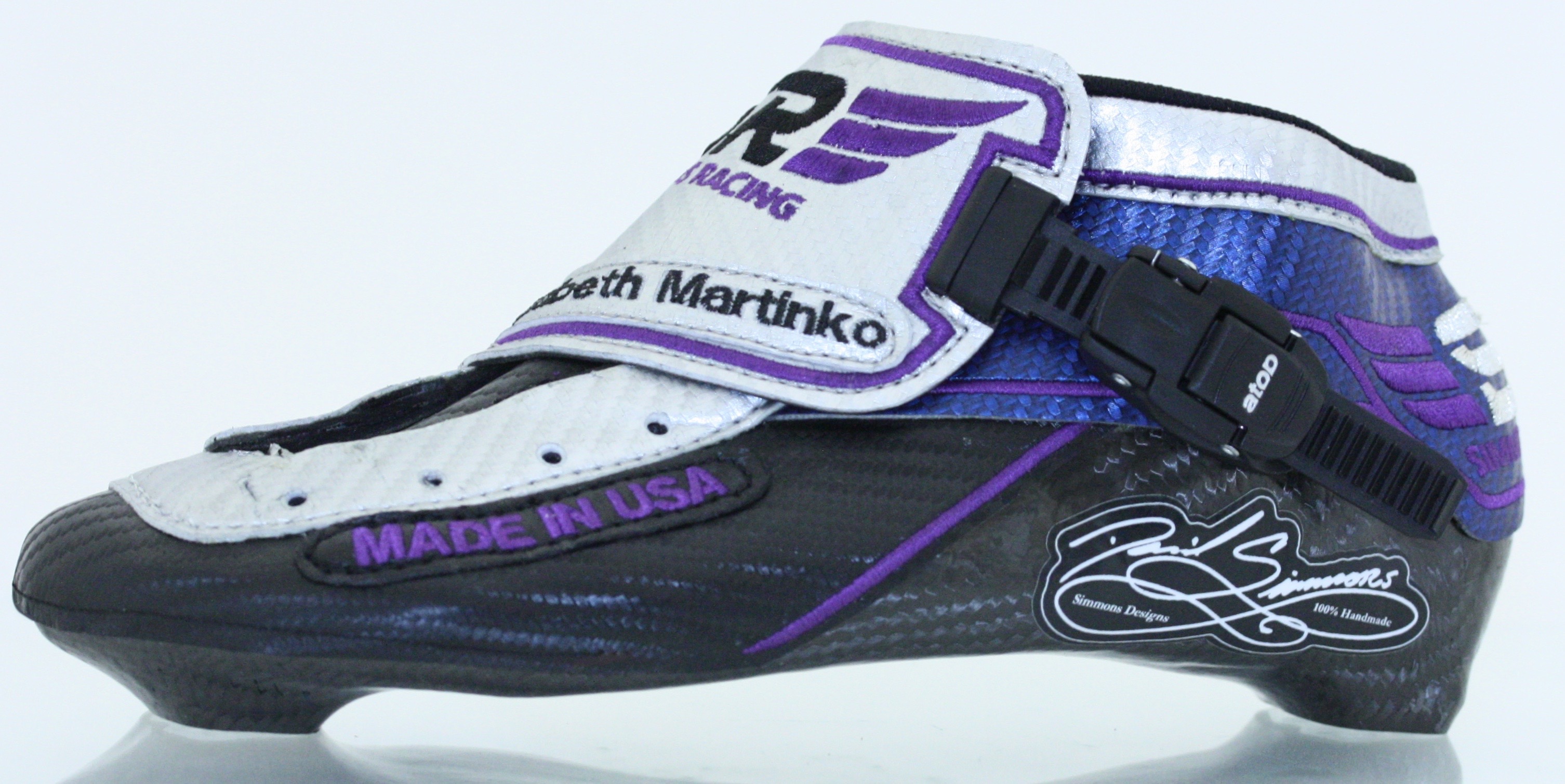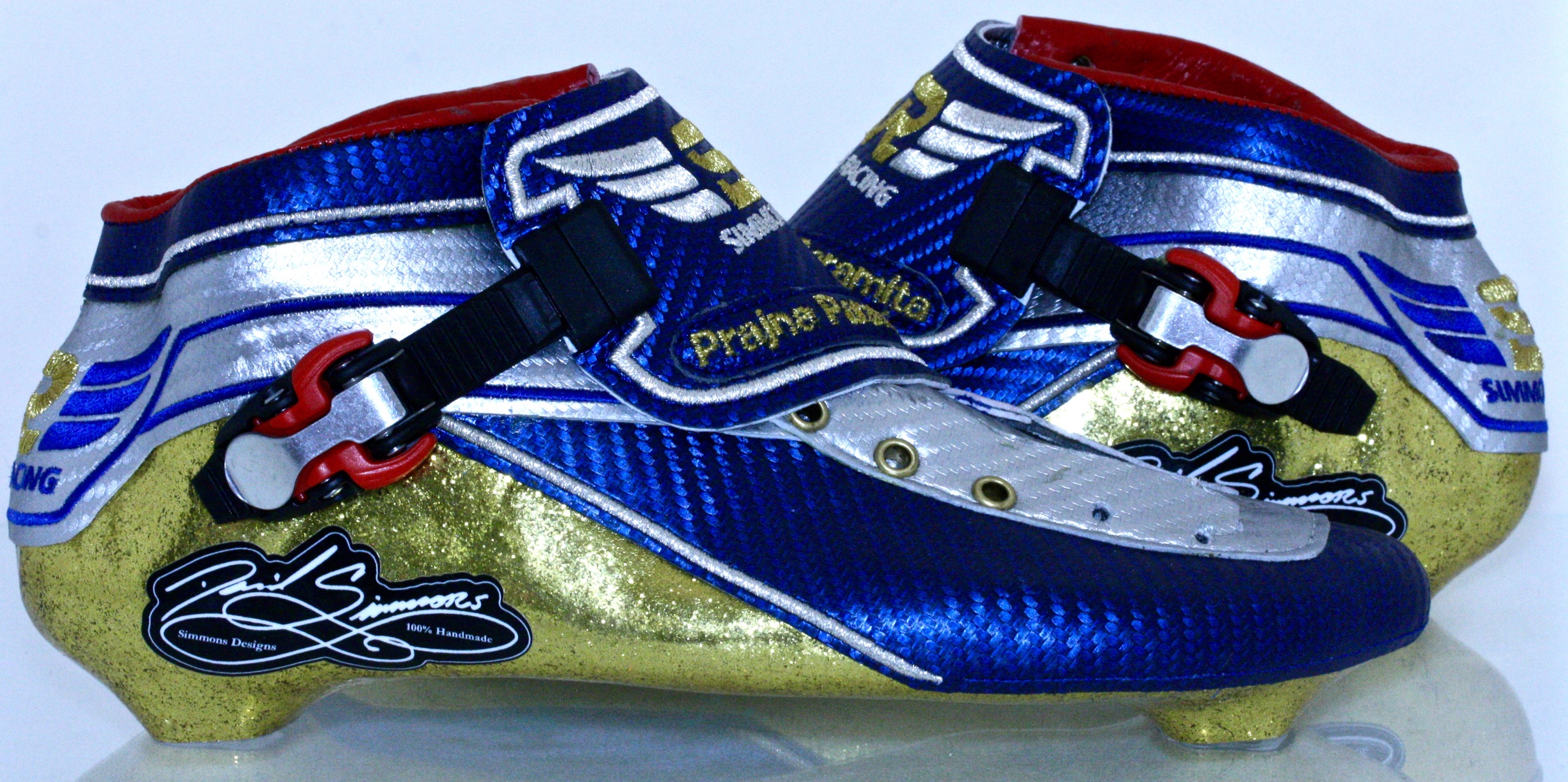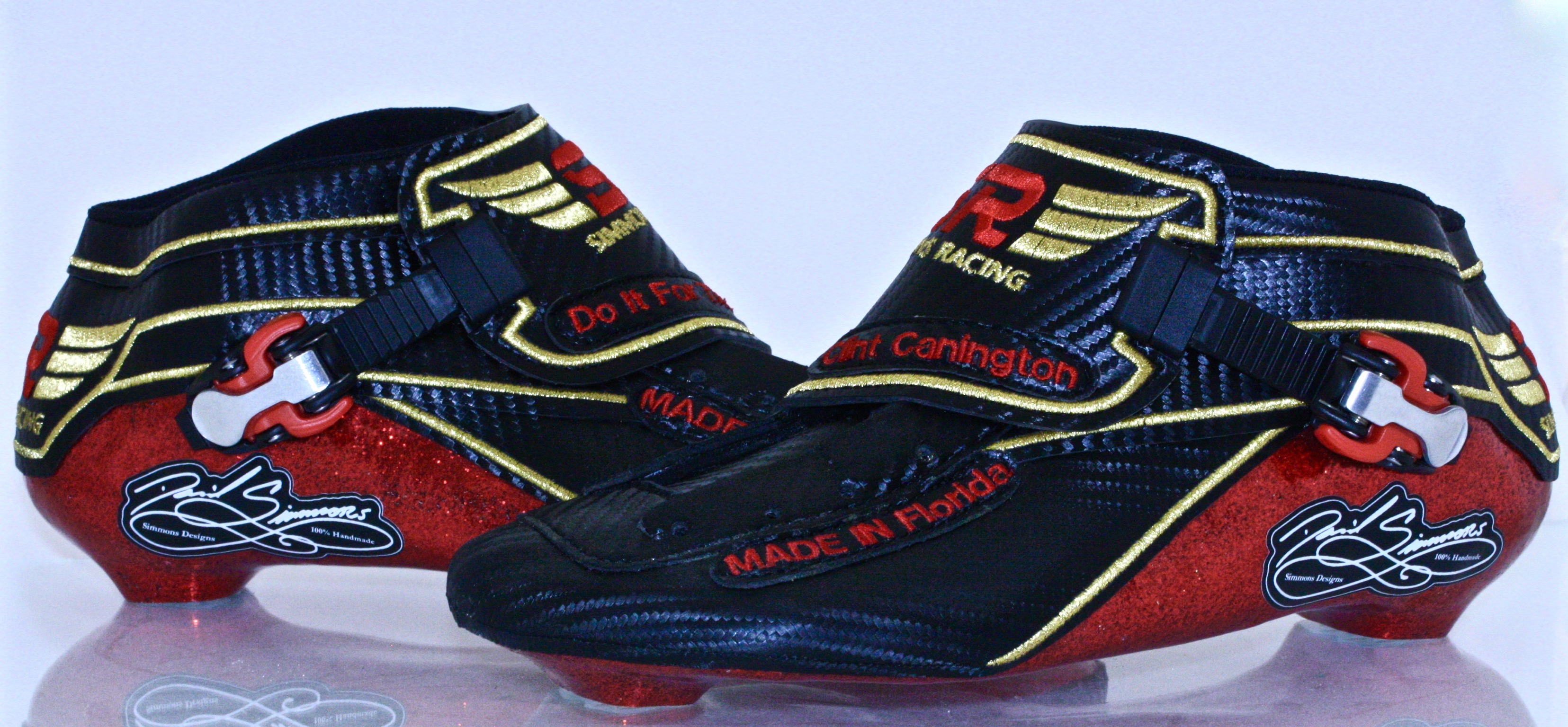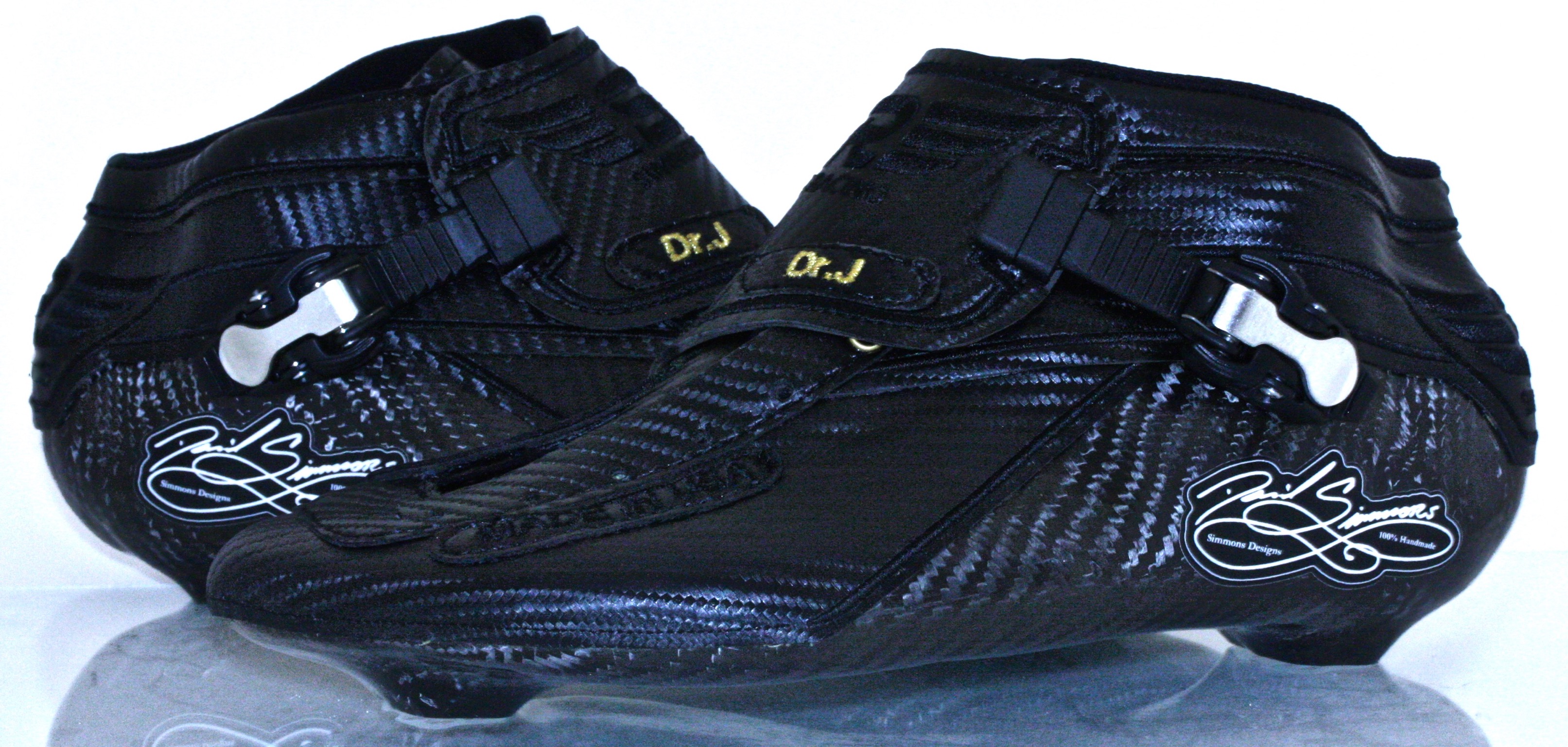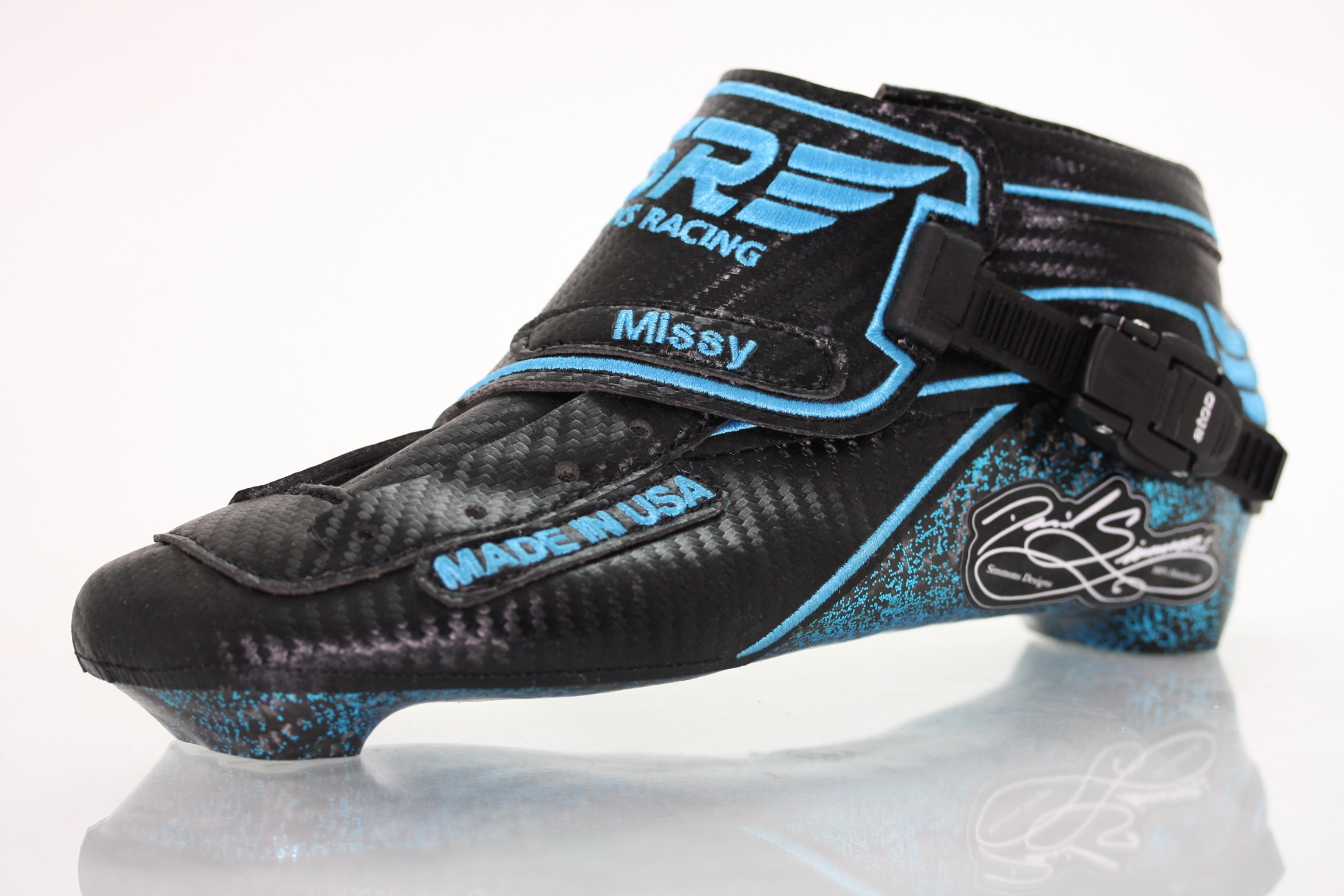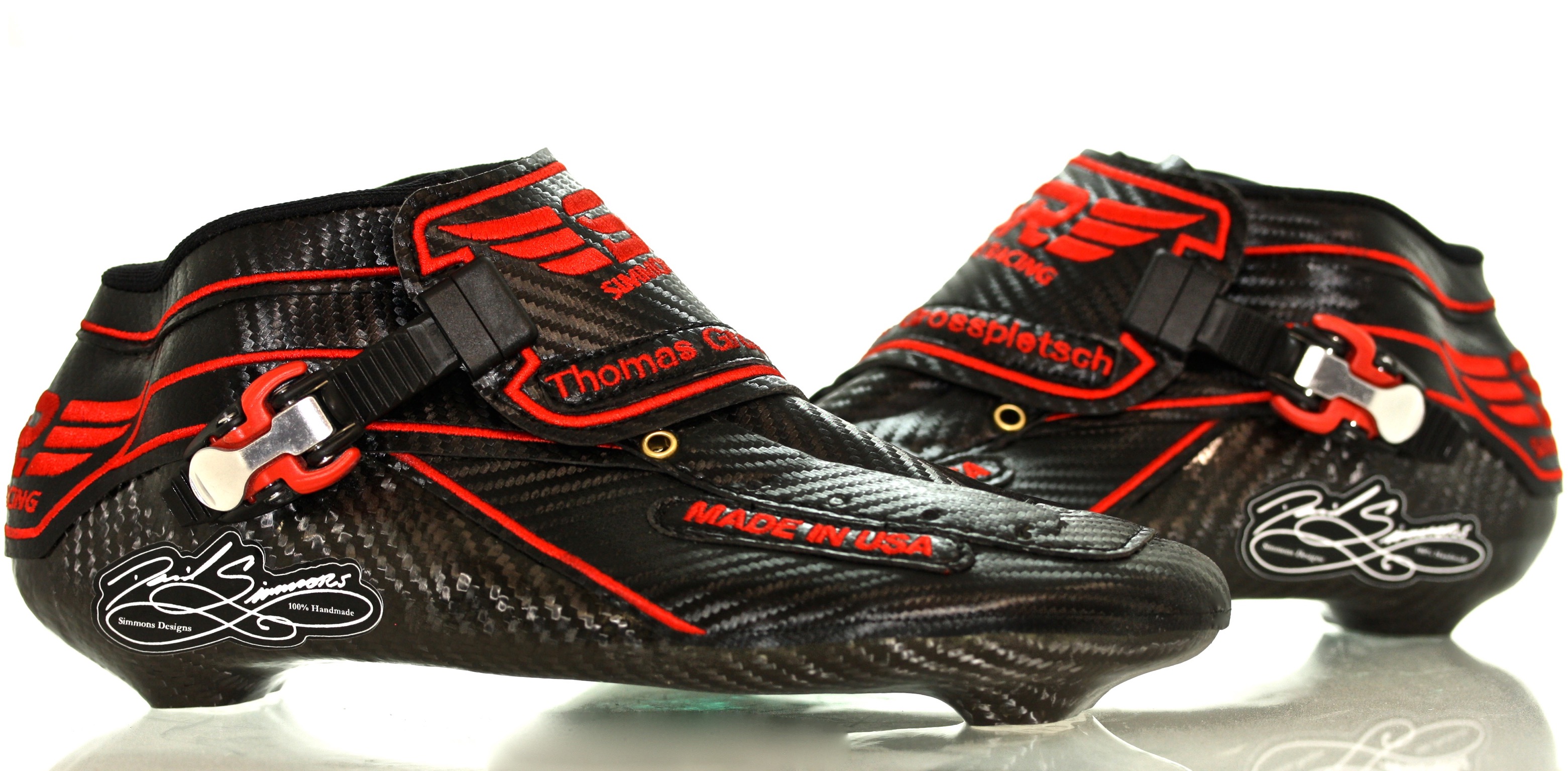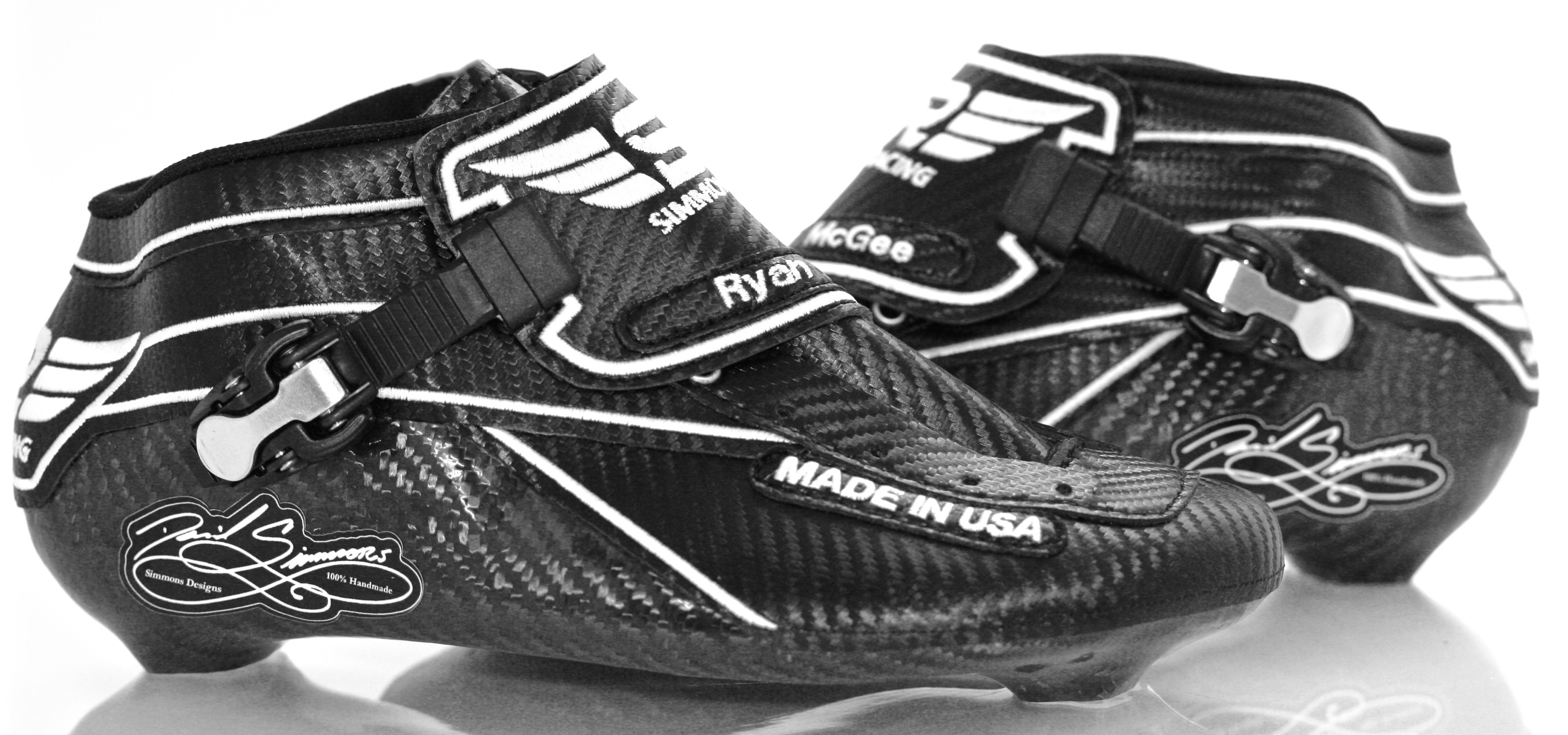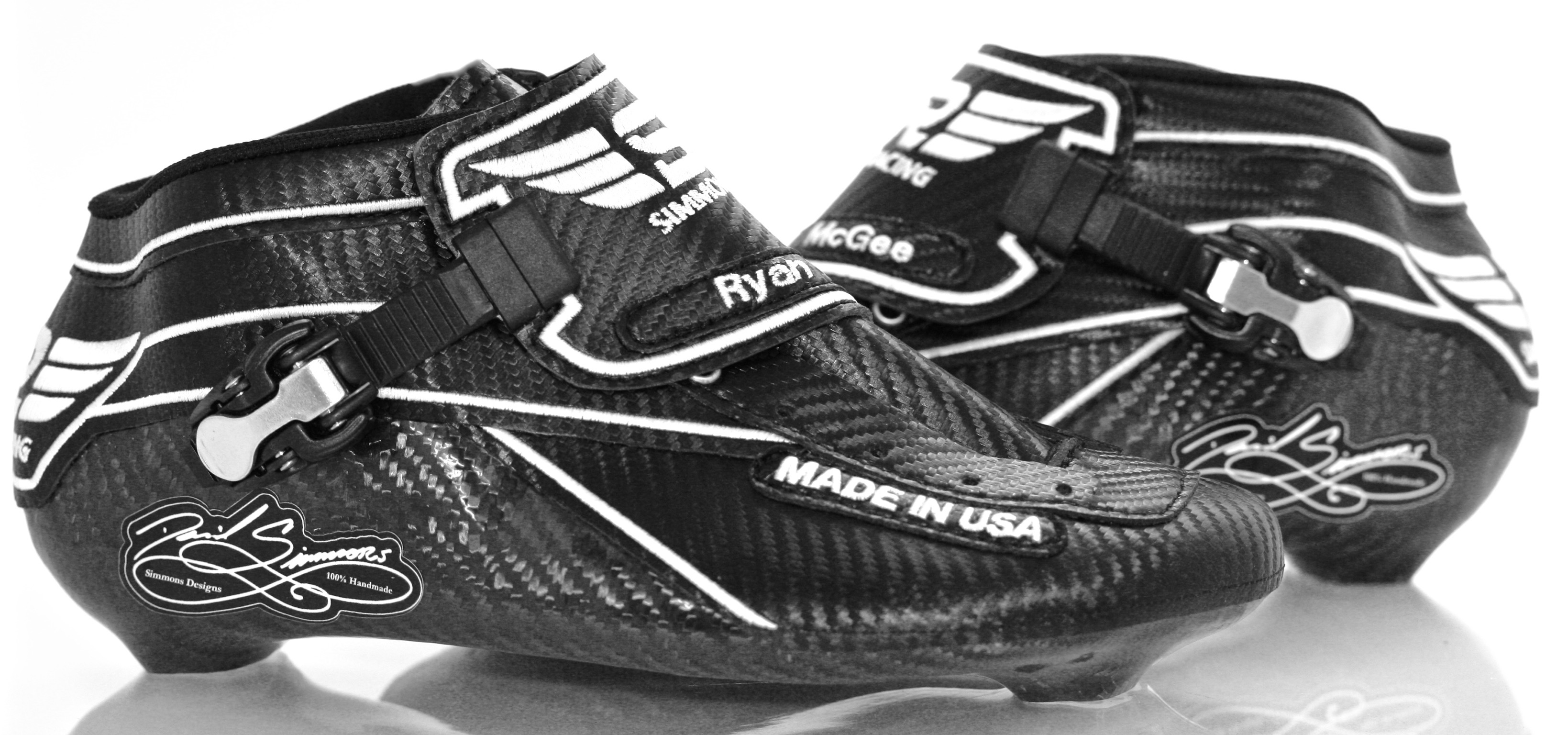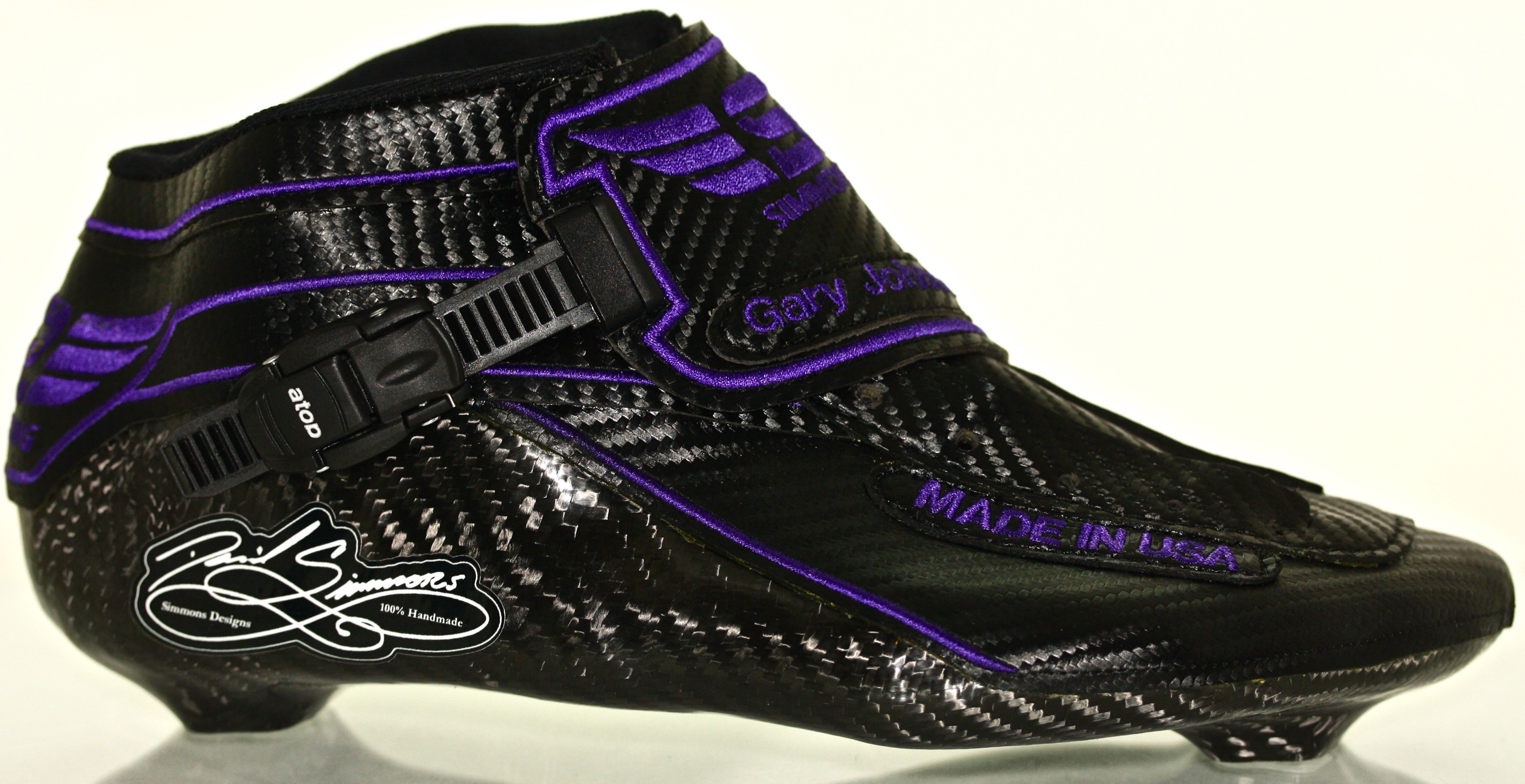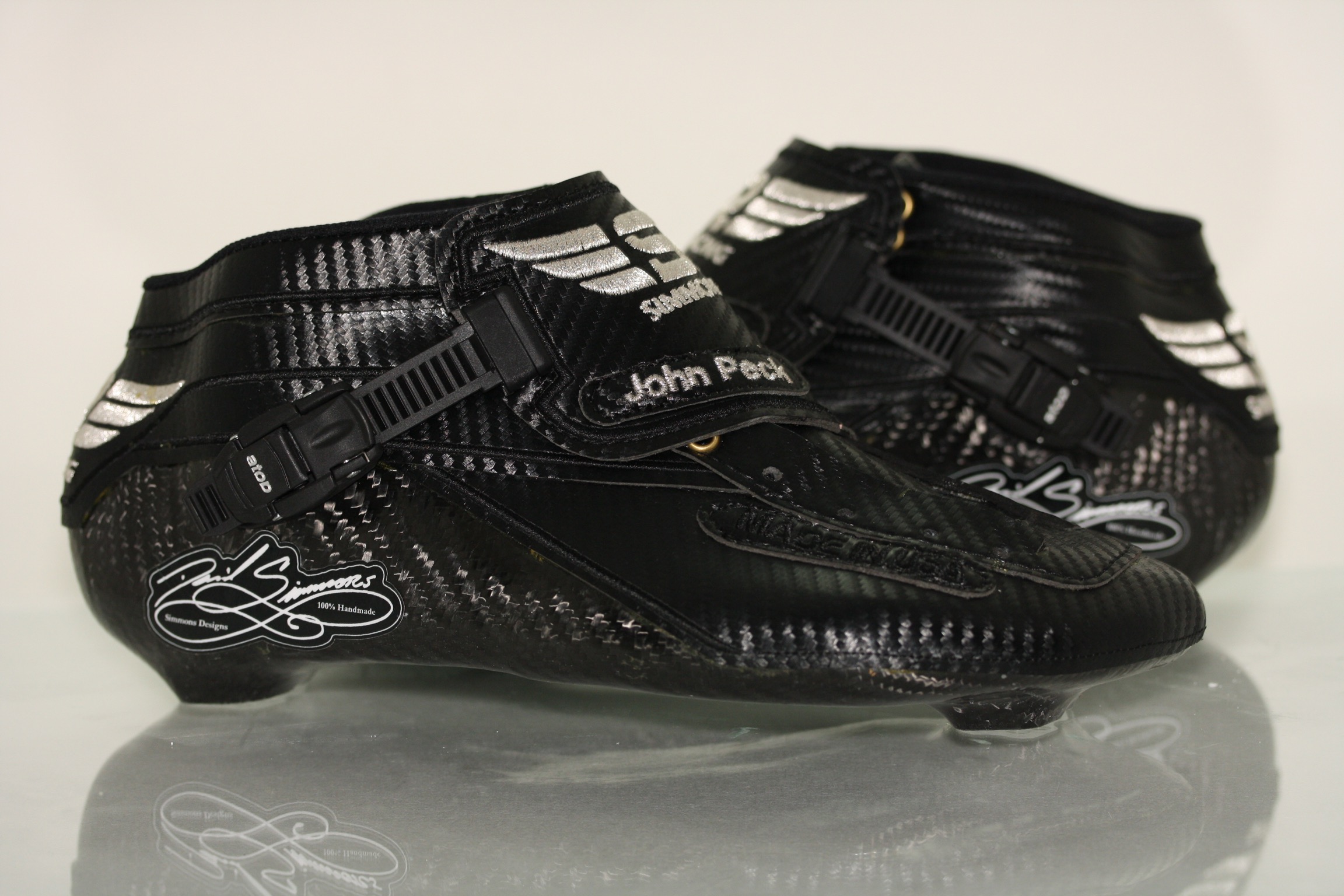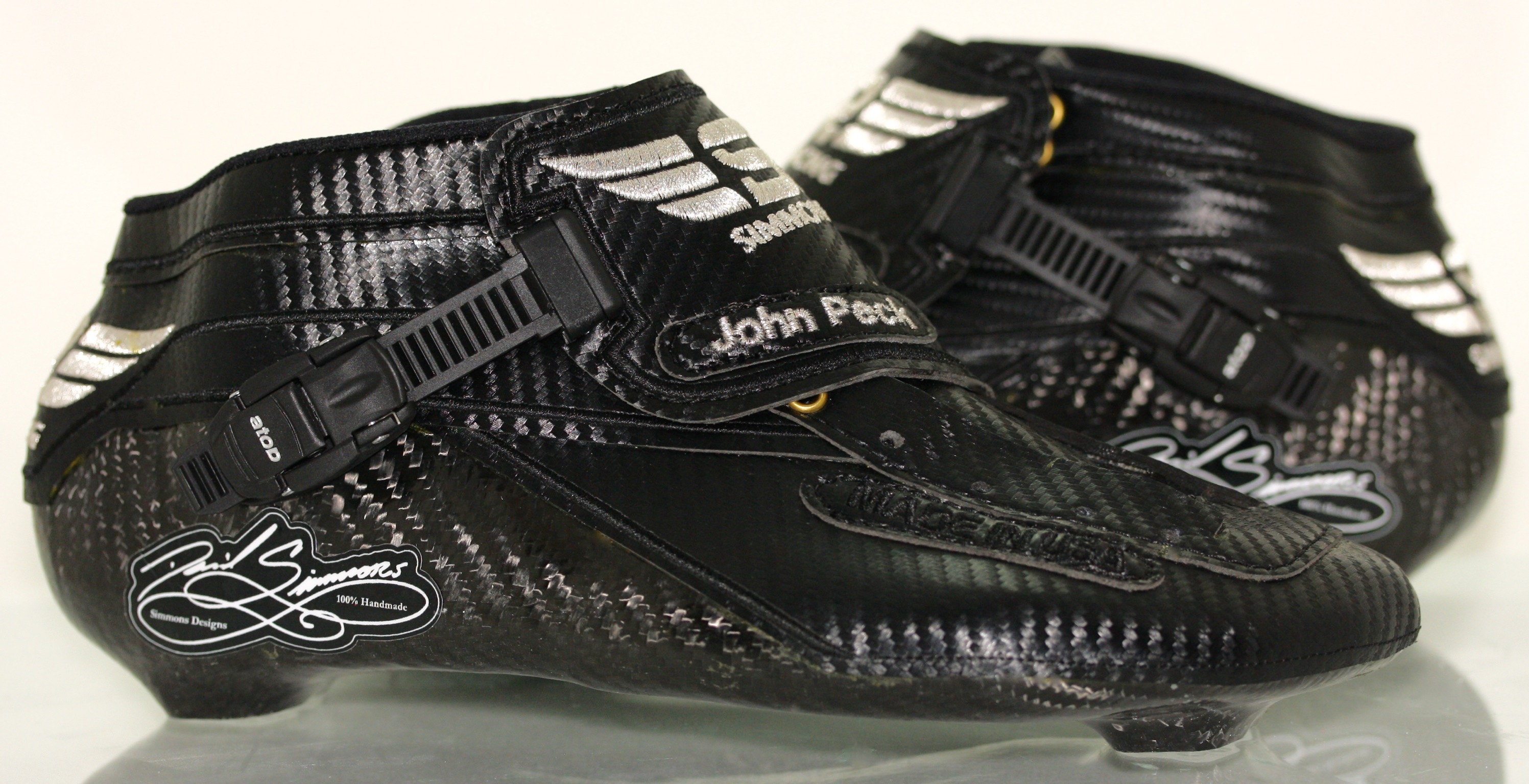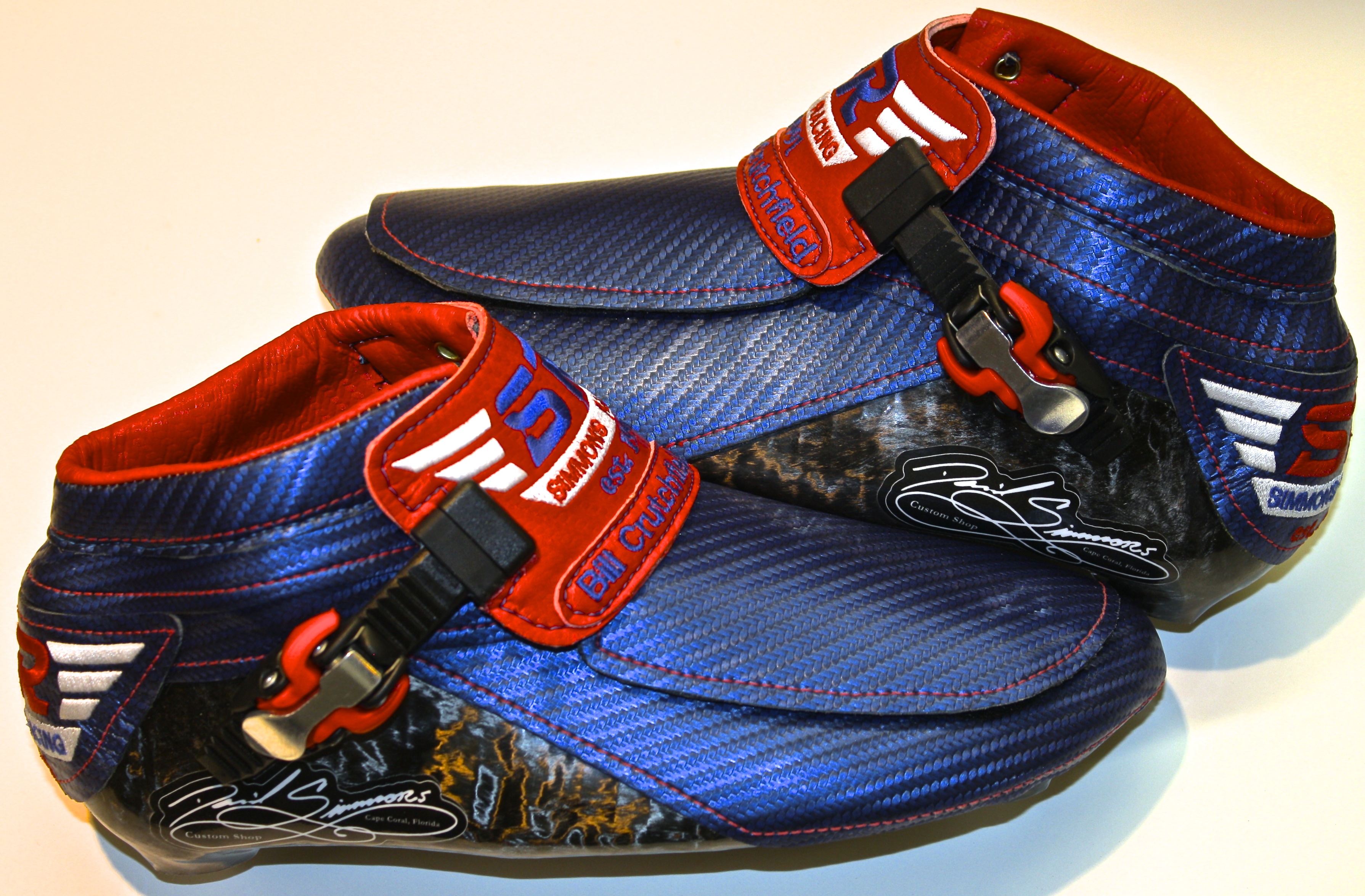 Stock boots with color options.
We recommend you send a foot tracing by mail and we will match a last to your foot tracing. the last is what we build your boot from.

When doing a foot tracing, hold a normal size pen or pencil straight up and down and trace around both feet.


For youth boots we can allow for growing room at your request

The price for a stock boot ( narrow, standard, or wide ) is $950.00. short track ice is $1050.00

glitter extra

$100.00 on stock boot

,examples and color chart below
Full custom. We cast your foot to make a mold. We then create an exact replica of your foot to make your boot from.This is an art that we have perfected.
You choose the colors, style, and extras (name, glitter, etc.) to be placed on the boot.

The price for a full custom boot is $1600.00

For youth boots we can allow for growing room at your request

We can cast your feet at an event we attend, at our shop in Florida, or you can do the casting yourself. Call us for a casting kit (deposit required) for casting your own feet.
Restoring and repairing your Simmons boot is possible!
The carbon fiber shells last a long time. If you would like to restore the outside of your boot to new again, (laces,leather,buckle,etc.) or change colors the price is $350.00
To reline inside of your boot the price is $35.00
If you have a spot that is bothering on your boot it may need a little adjustment. You can adjust the boot by heat molding the carbon fiber. If you need us to stretch your boot ( about a half size is possible ) or adjust your boot , call us, ship it to us with a detailed note indicating what needs to be done. Marking the boot as instructed in the video in addition to your notes is recommended.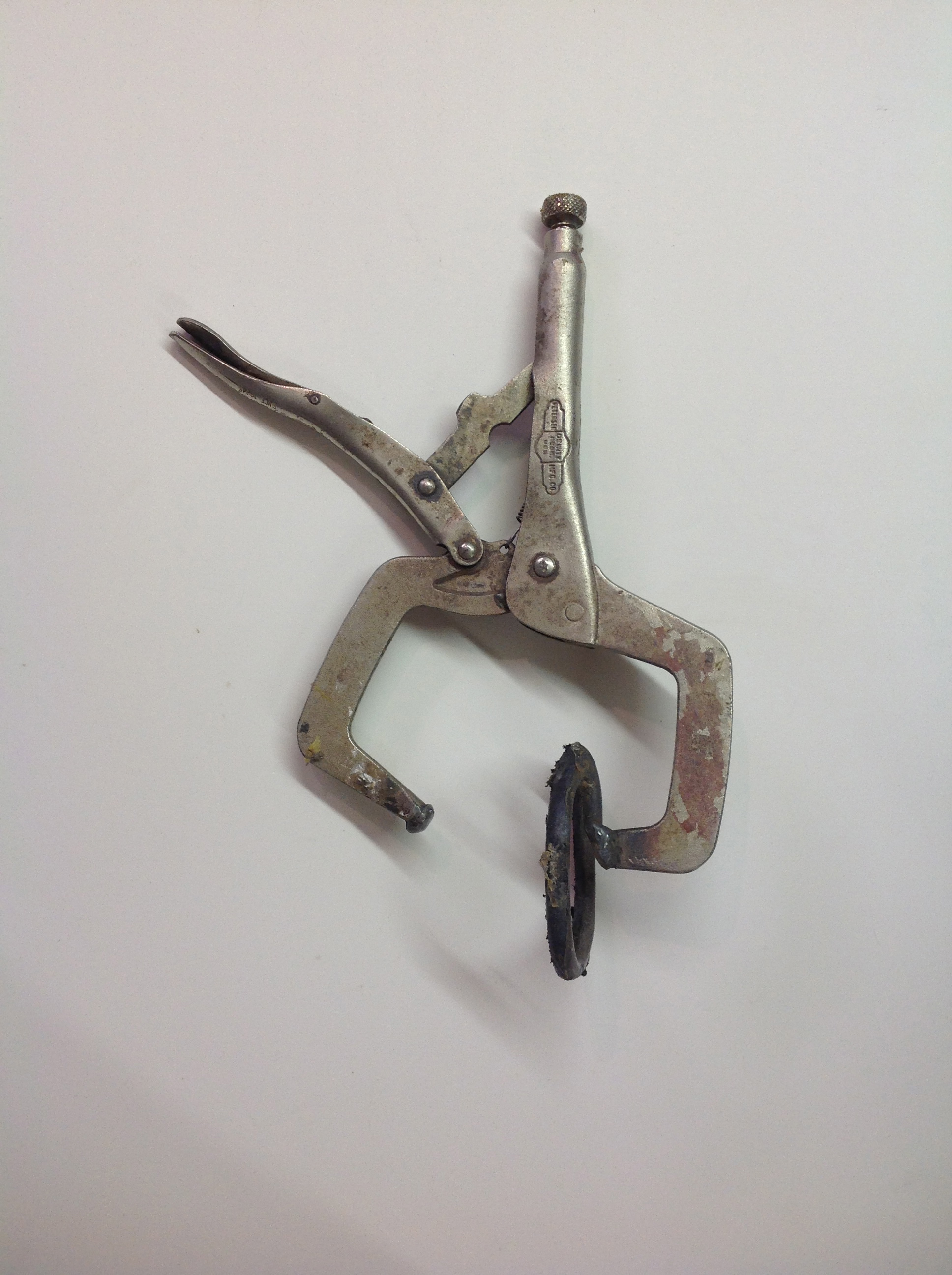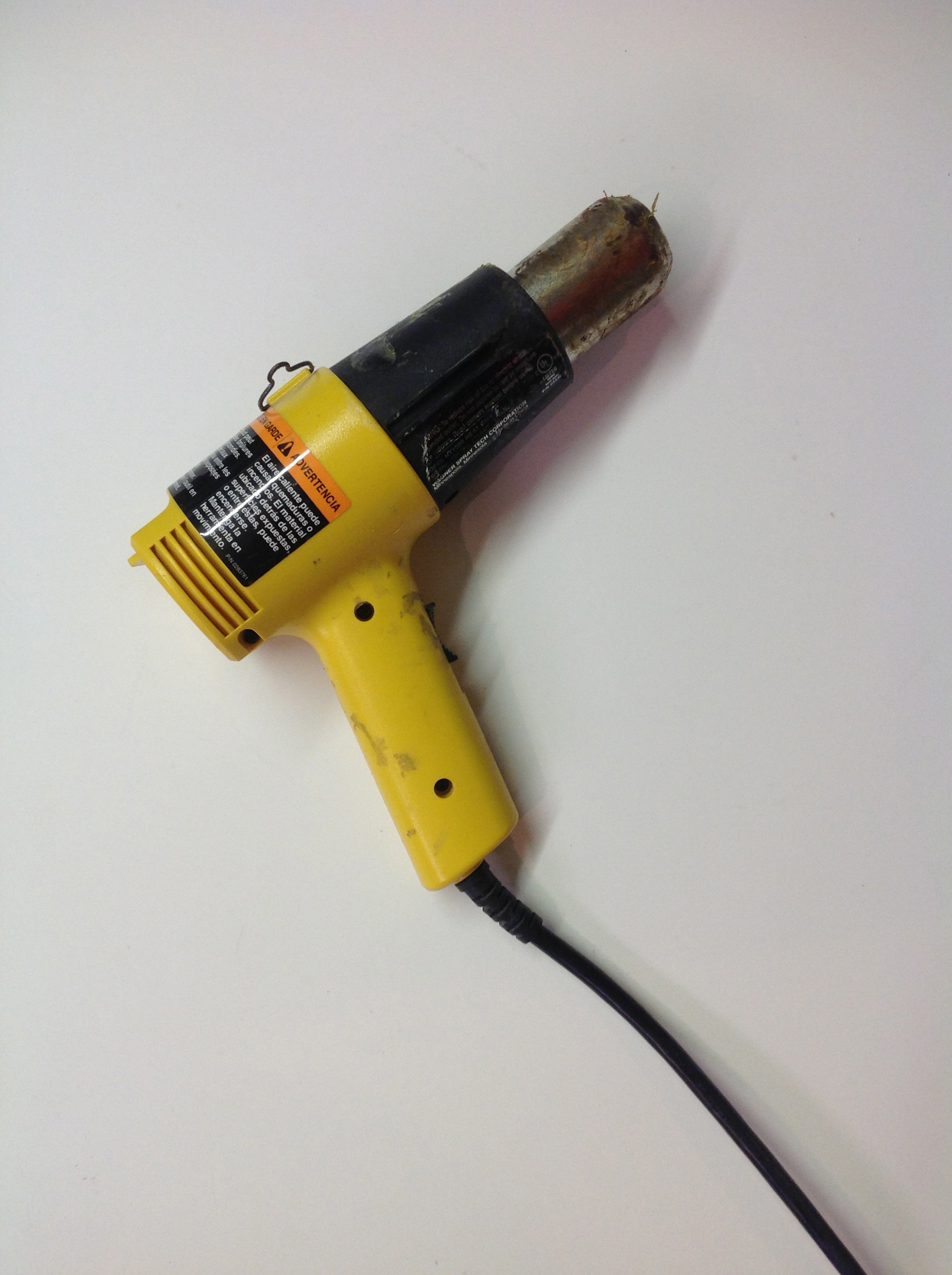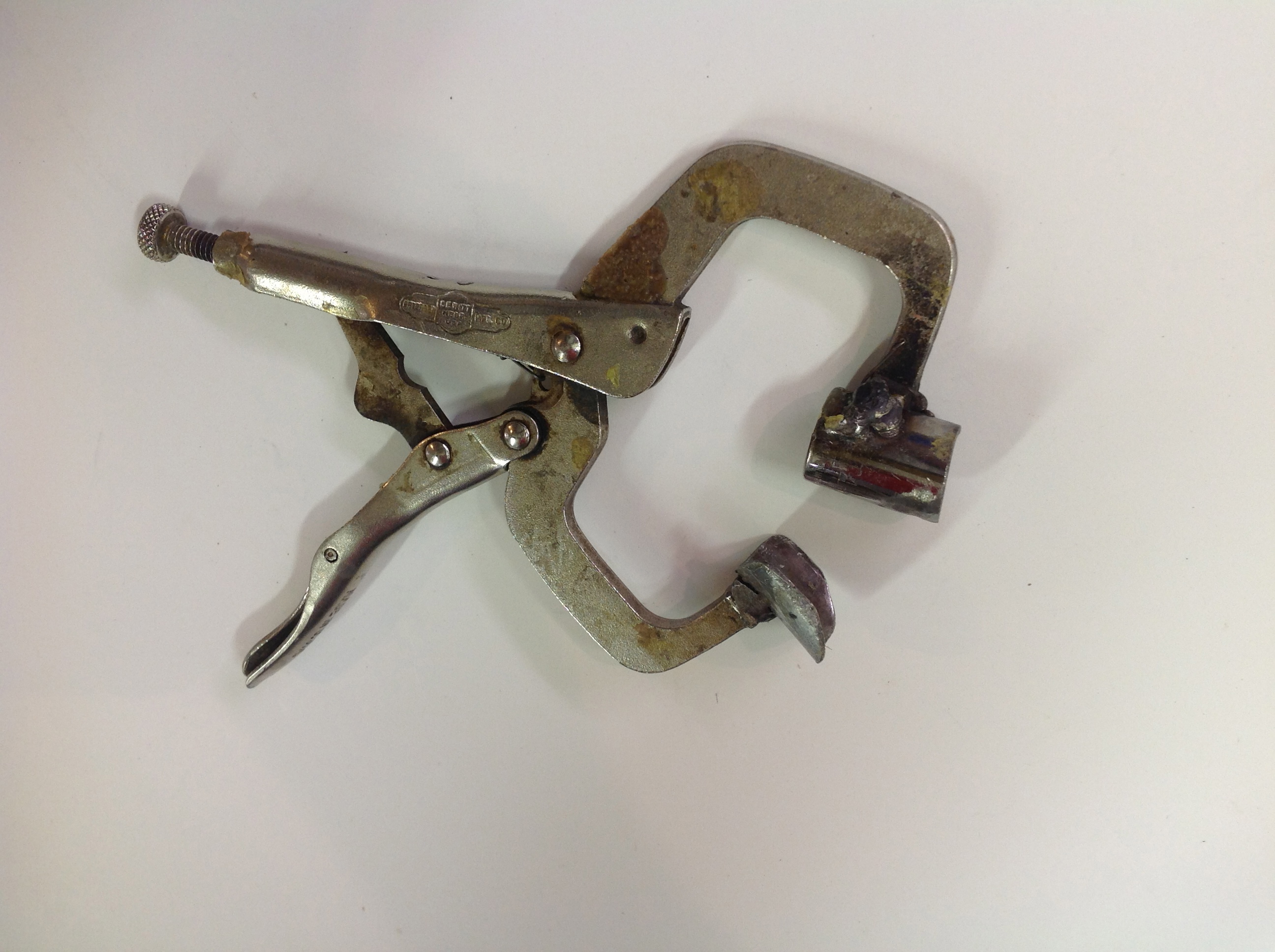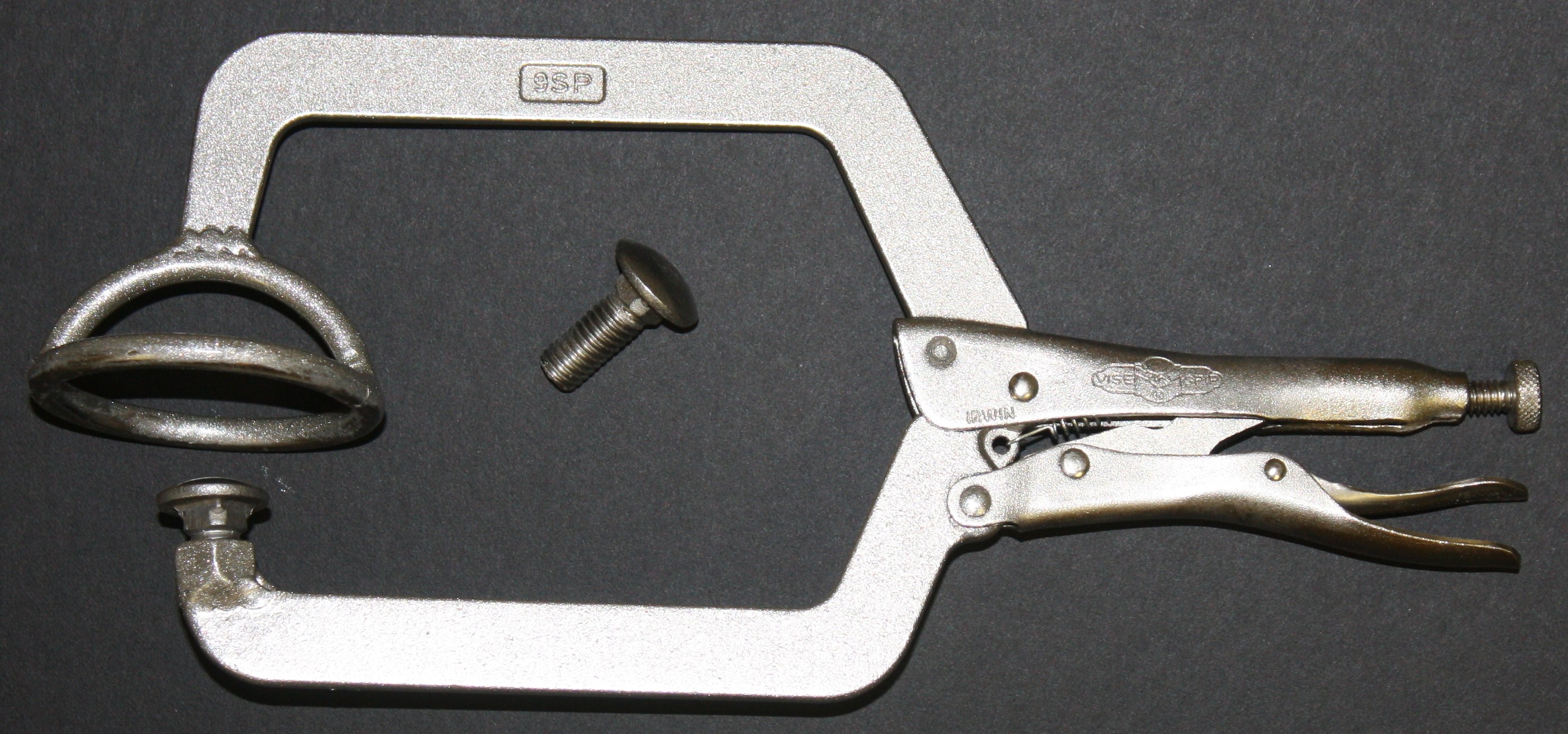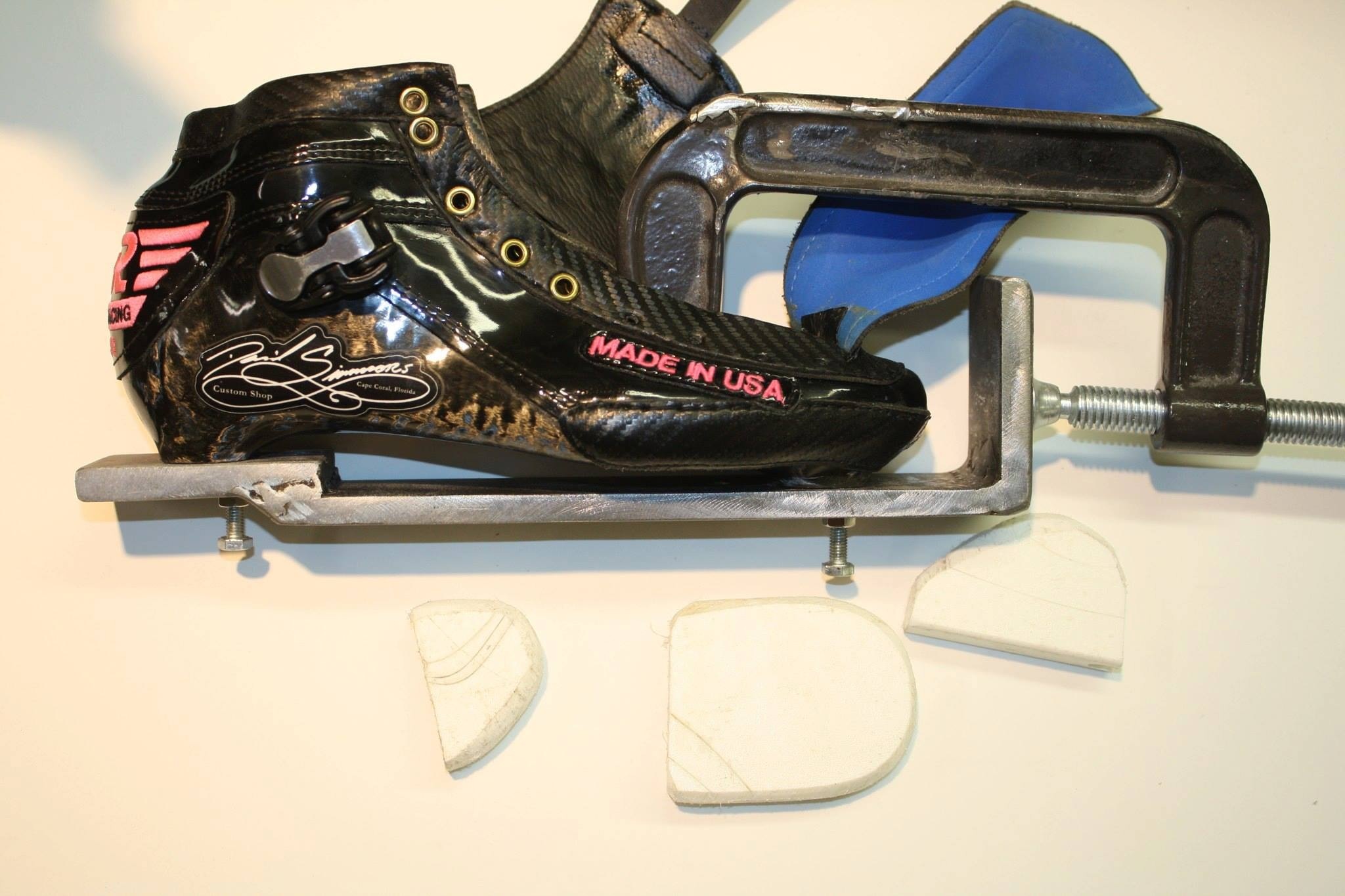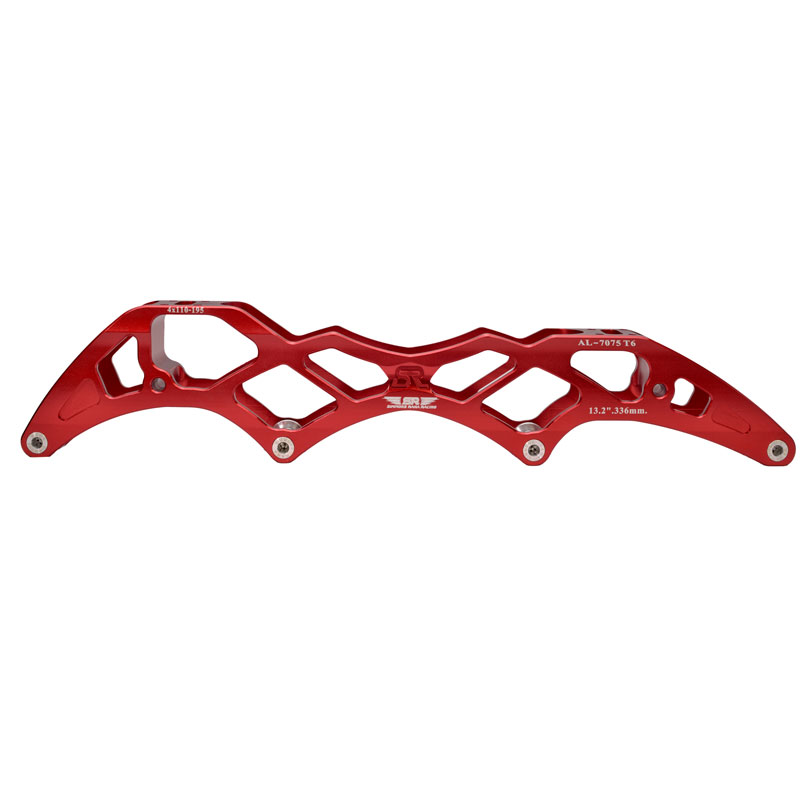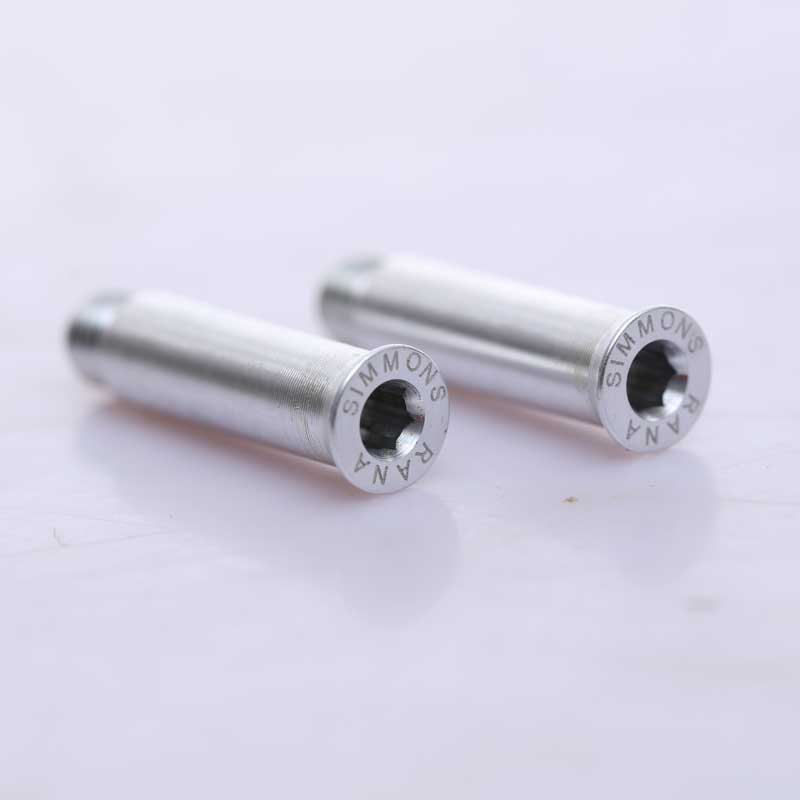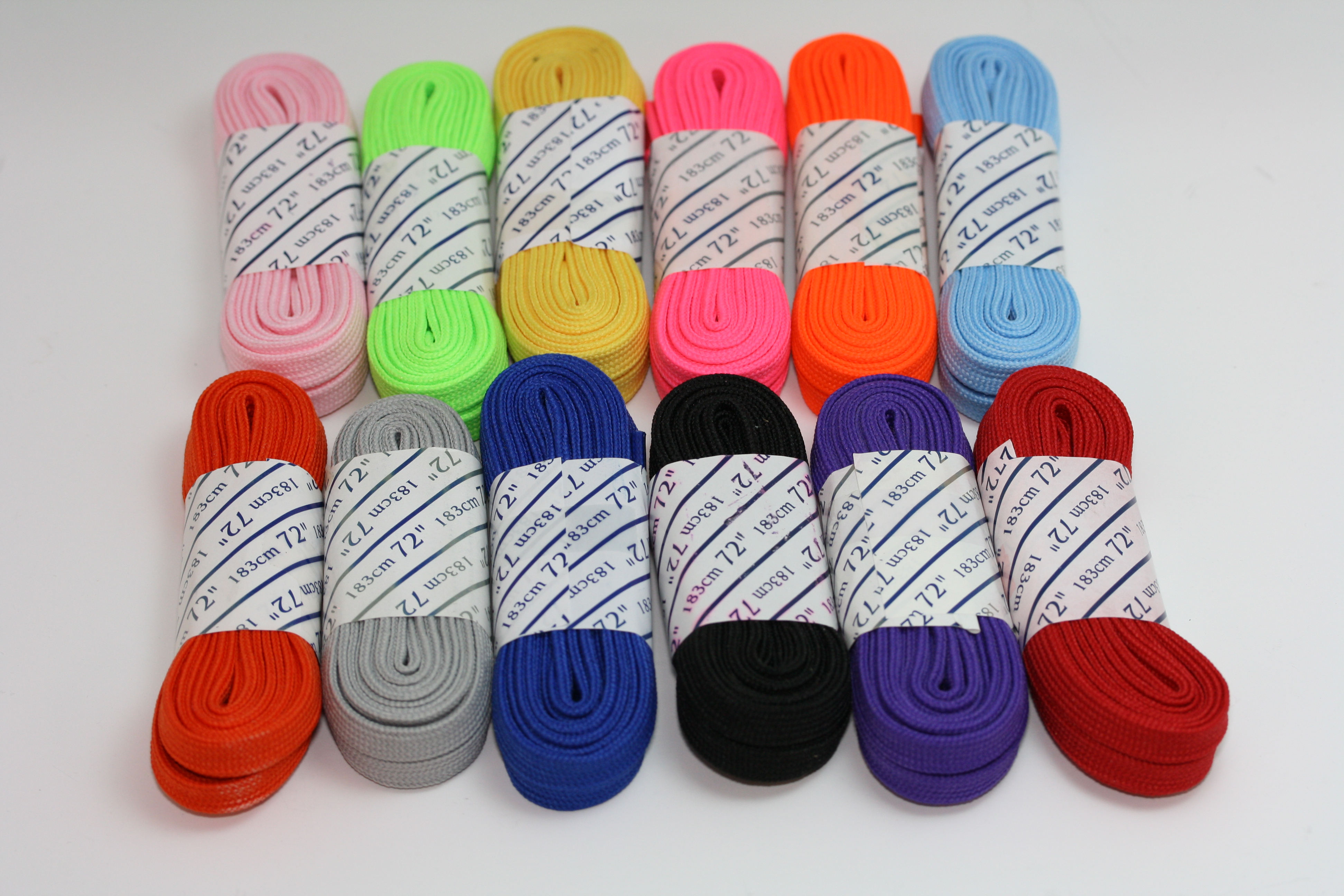 GLITTER/METAL FLAKE CHART